---
---
Selected machine:
DC05 Motorhead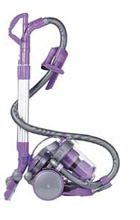 Select another model
---
Can't find the right accessory?
If you can't find the Dyson accessory you're looking for, please call 1800 239 766.
---
Need help with your machine?
For help with your Dyson vacuum cleaner, visit Dyson support.
Mini/car turbine head
Part No. 915034-01
The Dyson Mini turbine head has an air-driven brush bar that removes pet hair and dirt from tight spaces like upholstery, stairs and inside the car. Tiny bristles catch fine hair and fibres. A clean air turbine reduces bulk and weight and prevents obstructions. The cover is made from tough ABS polycarbonate.
The stiff nylon bristles on the brush bar spin at high speed to agitate carpet pile and dislodge dust and dirt. A lint picker with tiny bristles catches fine hair and fibres, balls them and releases them into the airflow where they are sucked away. A clean air turbine reduces bulk and weight and prevents obstructions - airflow is split to direct only clean air over the turbine.
The cover on the Mini turbine head is made from tough polycarbonate for strength and durability. It's clear, so you can see that the brush bar is spinning properly and easily check for tangled pet hairs.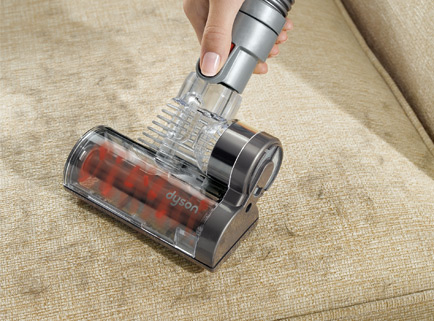 Delivery details
Free delivery on all parts and accessories when you order direct from Dyson. Parts and accessories delivered within 5-7 working days from the acceptance of your order.
Suitable for:
All Dyson machines except DCO1, DCO2, DCO3, DC18, DC24 and Handheld range
What's in the box?
Adaptor tool
Mini Turbine head
---
Free delivery

Order online from Dyson for free shipping on all vacuum cleaners, fans, parts and accessories. Delivery details

About Dyson

Find out about James Dyson's struggle to produce the world's first bagless vacuum cleaner. More details

Support

Where to buy

Find the nearest retailer where you can buy Dyson machines. Search now
---
---