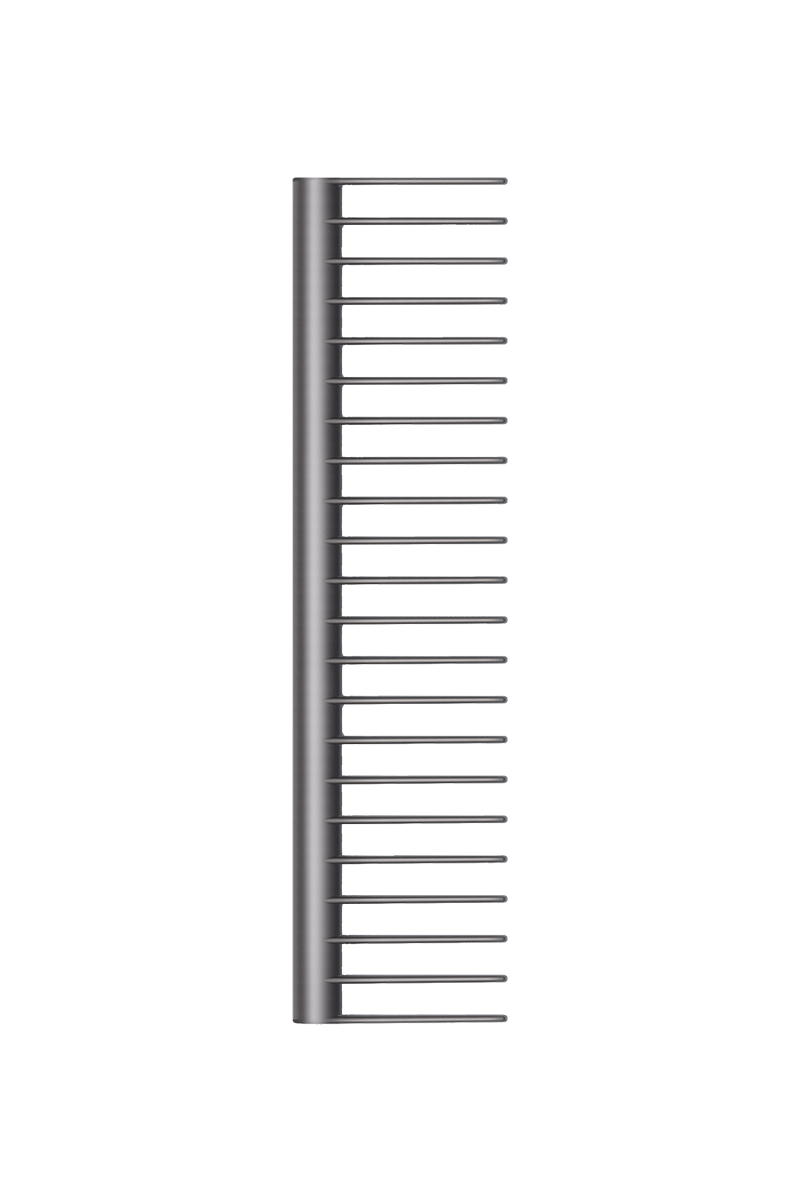 Dyson Detangling comb 965003-01
Designed to glide easily through wet or dry hair, detangling with minimal friction.
Dyson-designed Detangling comb
Perfect for detangling and lengthening all hair types, before styling. Or shapes and refines your finished style. Engineered with wide, polished teeth to glide easily through wet and dry hair – with minimal friction. Heat-resistant up to 150˚C, for use with your hair dryer or styler.
For best results:
For the best results on wet hair, start combing from the ends and work up to the roots. Or refine your finished style, shaping it into position or loosening curls and waves.
Colours available:
Fuchsia and iron, Nickel and black, Purple and black