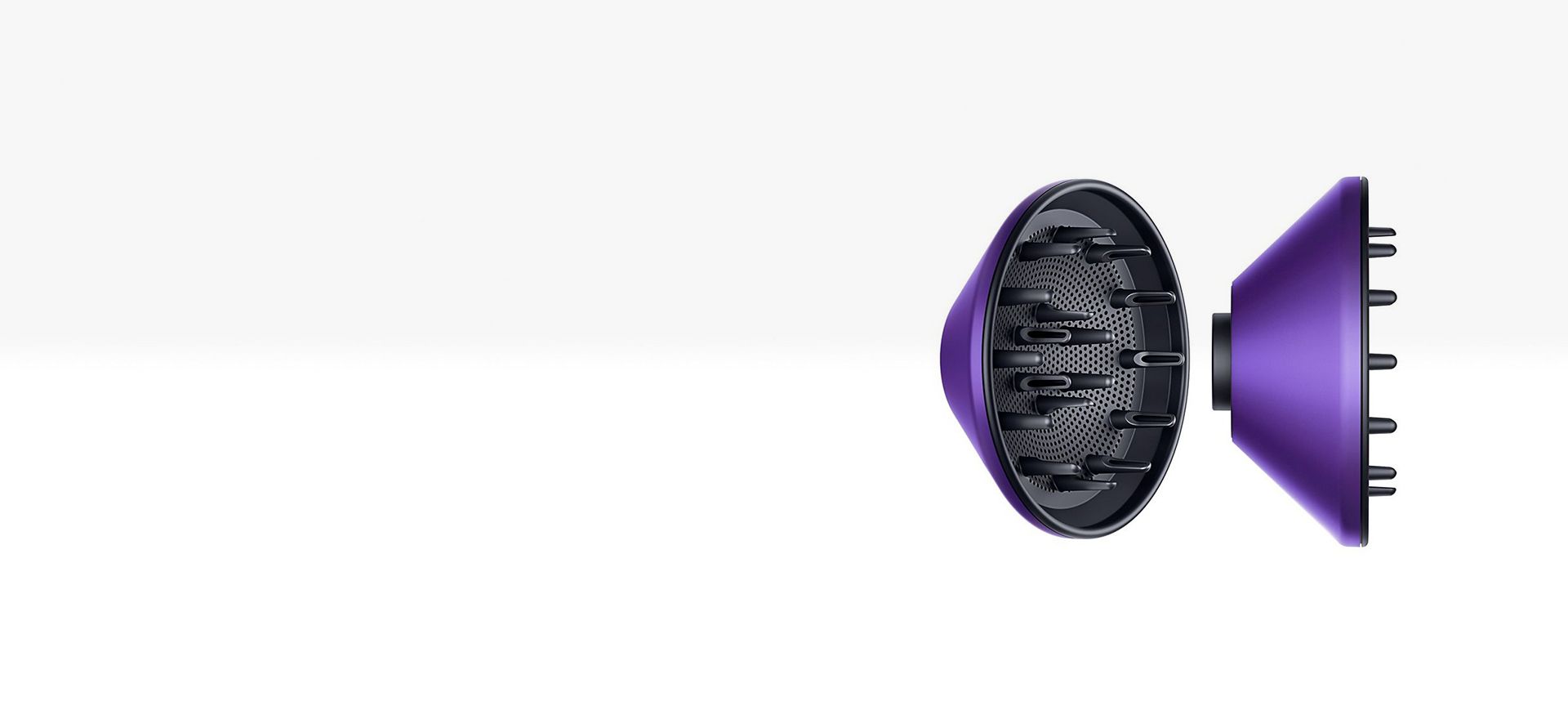 Dyson Supersonic™ Diffuser (Black/Purple)
Disperses air evenly around your ringlets, helping to reduce frizz.
Part number: 970266-04
Compatible with:
Dyson Supersonic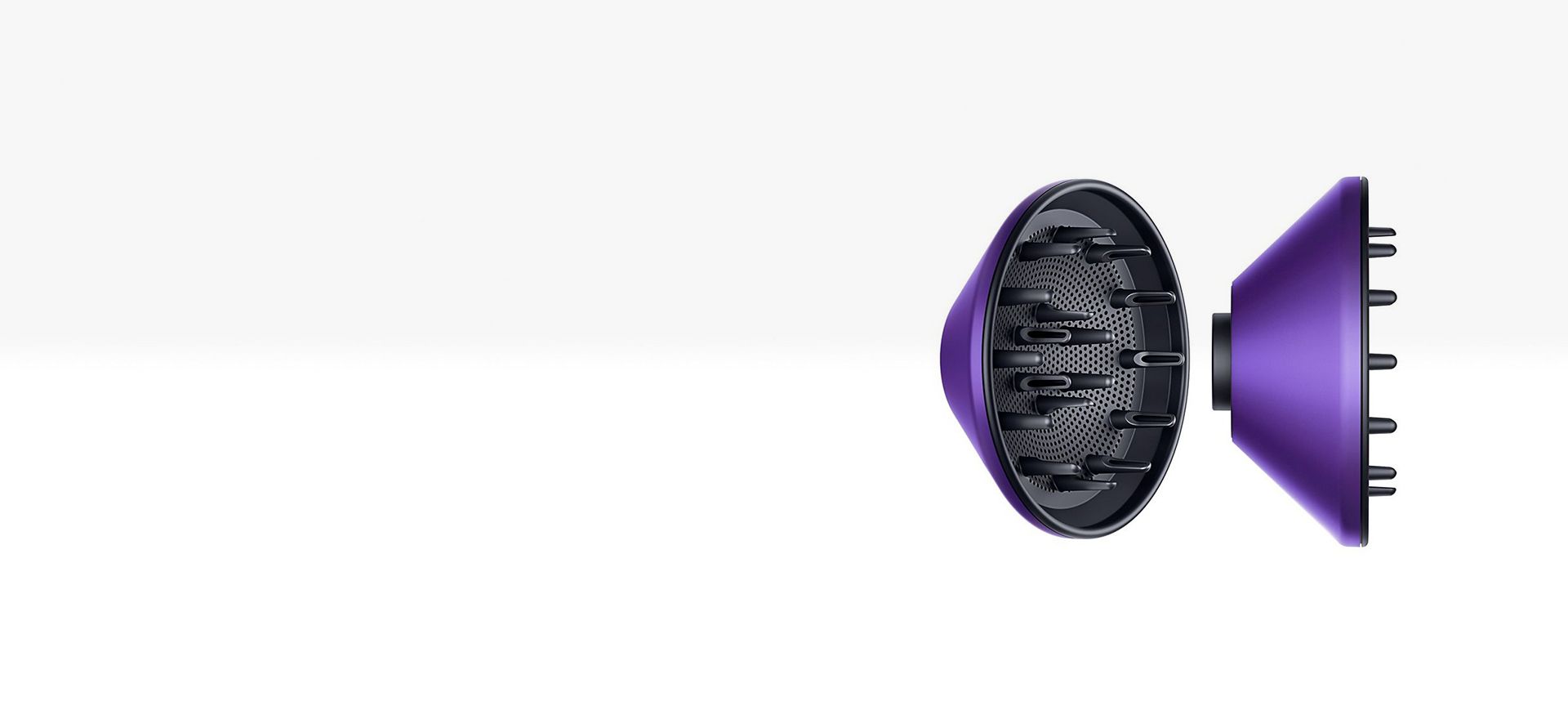 Natural drying, accelerated
Re-engineered to disperse air more evenly around your curls, the Diffuser simulates natural drying, helping to reduce frizz and define curls and waves. Longer prongs allow you to style more hair with greater control – and reach deeper into the hair.