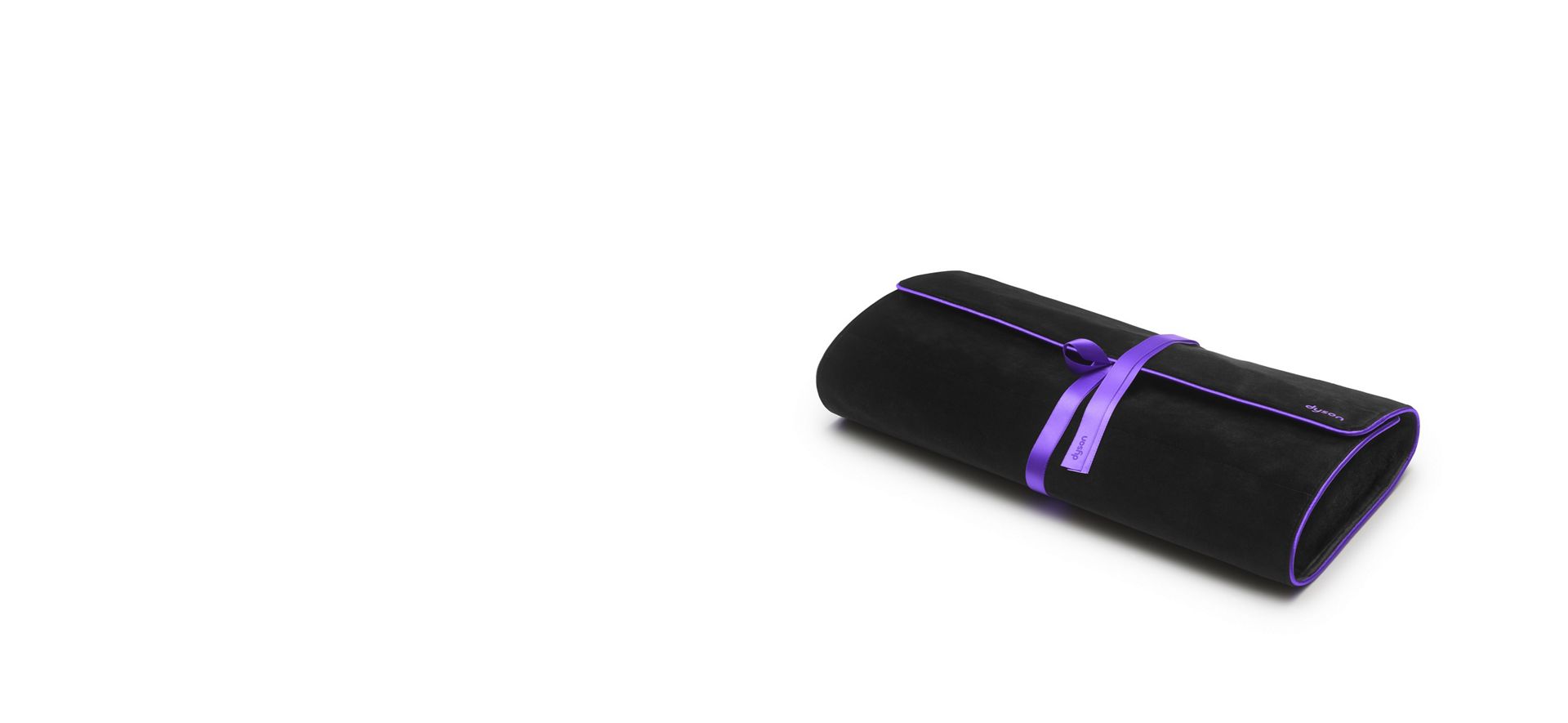 Airwrap™ Travel Pouch (Black/Purple)
Dyson Airwrap Travel Pouch - Black and Purple
Part number: 971074-02
Conveniently stores your Dyson Airwrap and three attachments, for when you're on the move. Light and portable, so it's easy to take anywhere. Made with soft, heat-resistant fabric – with a sleek ribbon to wrap everything in place.
Currently out of stock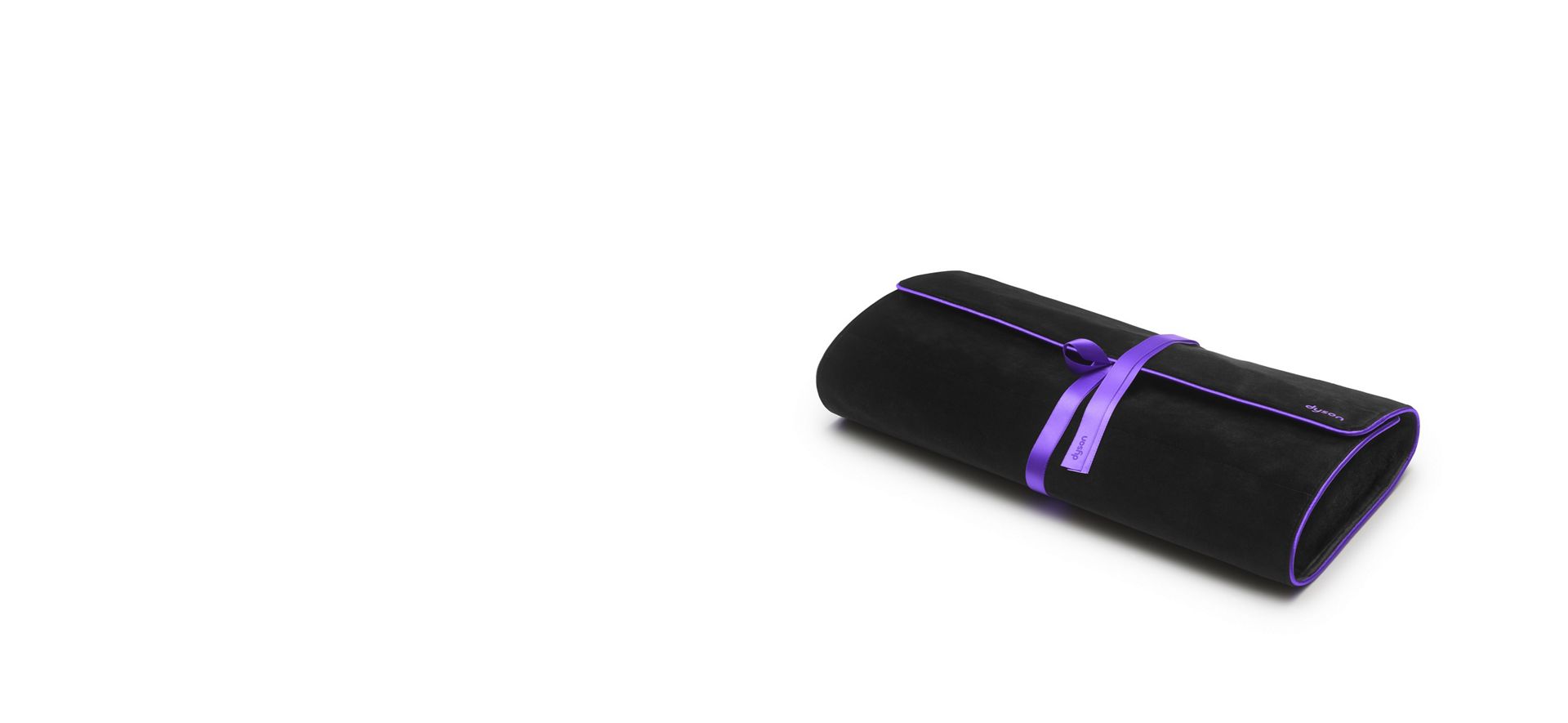 Dyson-designed tavel pouch
Stores your styler and 3 attachments
Protects your styler from dust, dents and scratches
Ribbon-tie for easy access
Heat-resistant up to 150˚C
Easy to clean
Colours available:
Nickel and Fuchsia
Purple and Black
Dyson Airwrap™ styler not included
All features
Conveniently stores the Dyson Airwrap™ styler base unit, charger and up to three attachments.

Engineered for safe, convenient transport of the Dyson Airwrap™ styler.

Finished with fuchsia piping and lined with heat-resistant fabric.