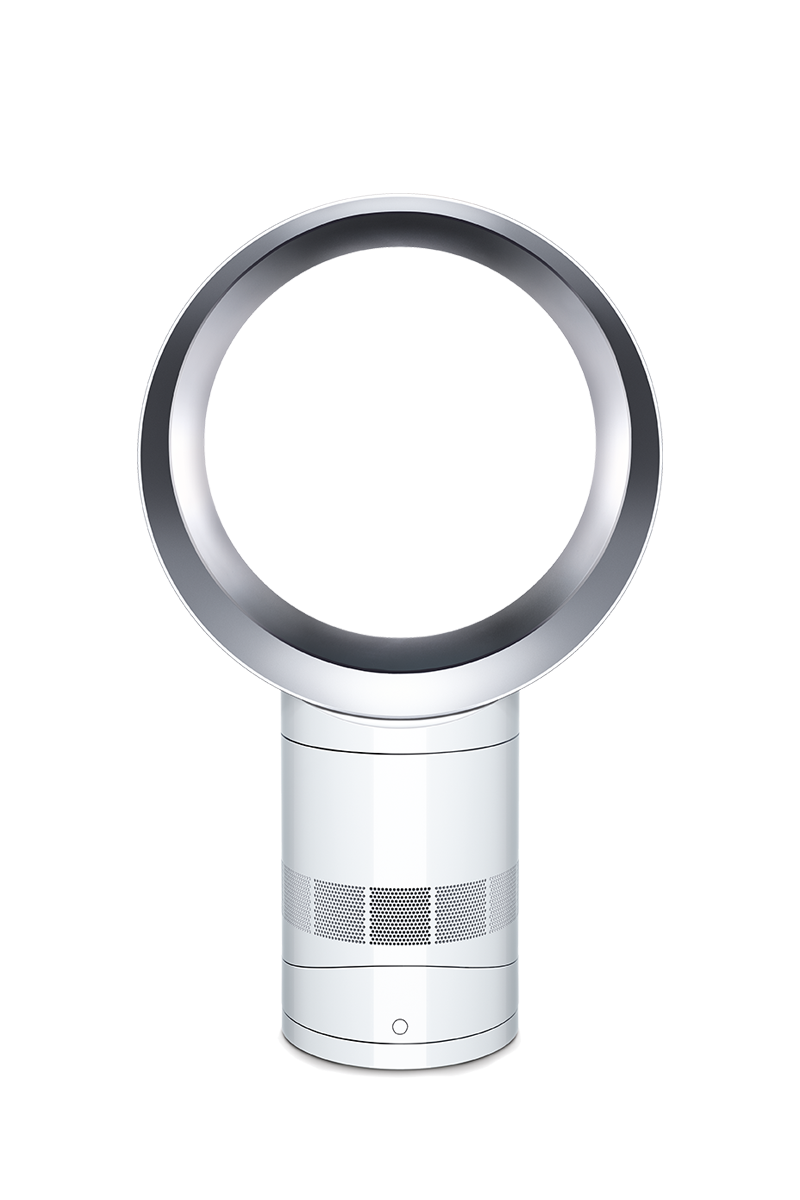 Dyson Cool™ desk fan (White/Silver)
Unfortunately, this product is no longer available.
How can we help?
Troubleshooting

Use our step-by-step tool helps you get your machine working again.
All features
Air Multiplier™ technology

No blades, no choppy air. Air Multiplier™ technology amplifies surrounding air, giving an uninterrupted stream of smooth airflow.

Safe and easy to clean

No fast-spinning blades, or awkward safety grille. Simply wipe with a dry or damp cloth.

Remote control

With ten precise airflow settings. Curved and magnetised to store neatly on the machine.

Smooth oscillation

To direct airflow around the room.

Sleep timer

Dyson Cool™ desk fans can be programmed to turn off after preset intervals, from 15 minutes to 9 hours.