Complimentary Paddle brush*

Limited gift edition Dyson Supersonic™ hair dryer (Fuchsia/Nickel)
Includes brush and comb
Fast drying. No extreme heat. Engineered for different hair types.
Limited edition Dyson Supersonic™ Limited gift set
Intelligent heat control protects your hair's natural shine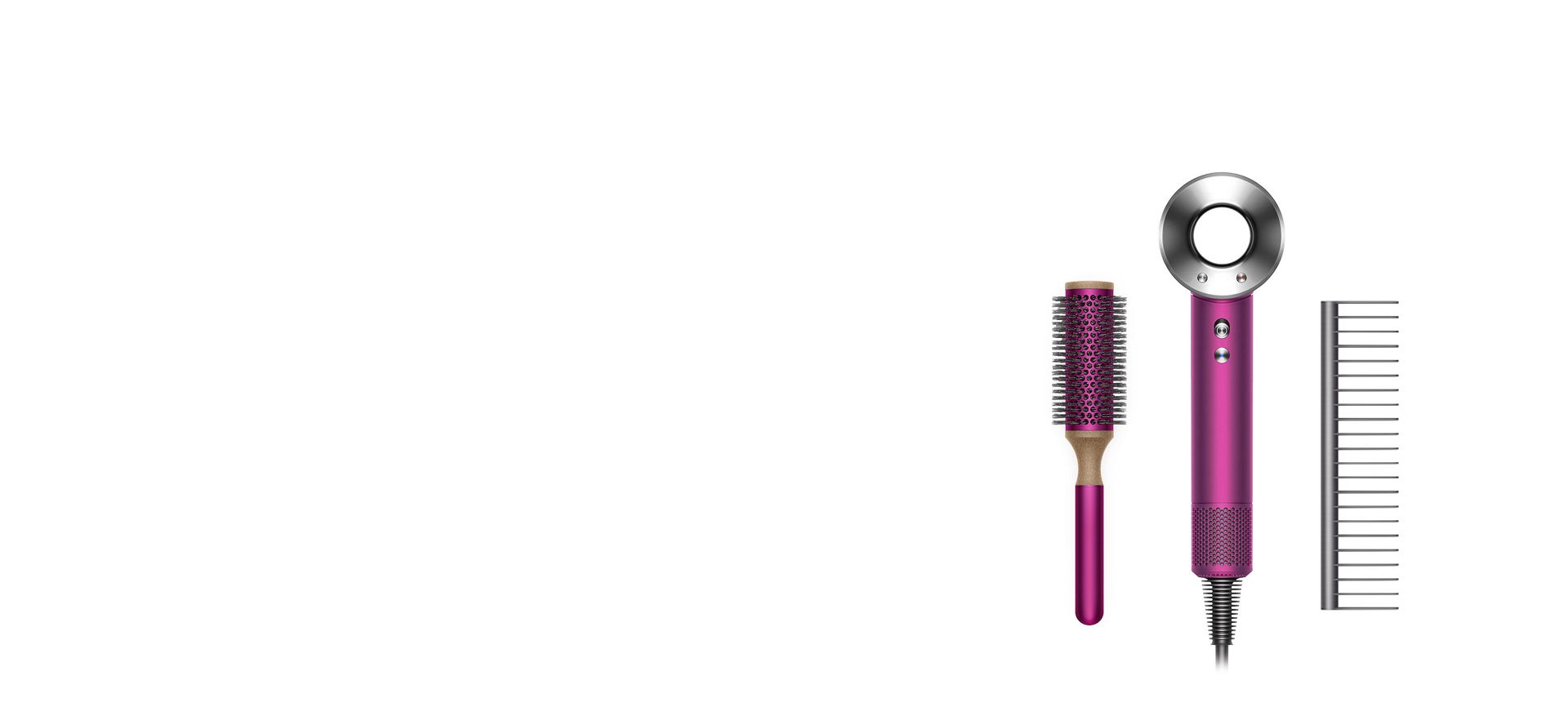 Limited gift edition
Our gift set features a limited edition Dyson Supersonic™ in fuchsia and nickel, along with a Dyson Vented 35mm barrel brush, designed to create volume and shape and a Dyson-designed Detangling comb, engineered to glide easily through wet and dry hair.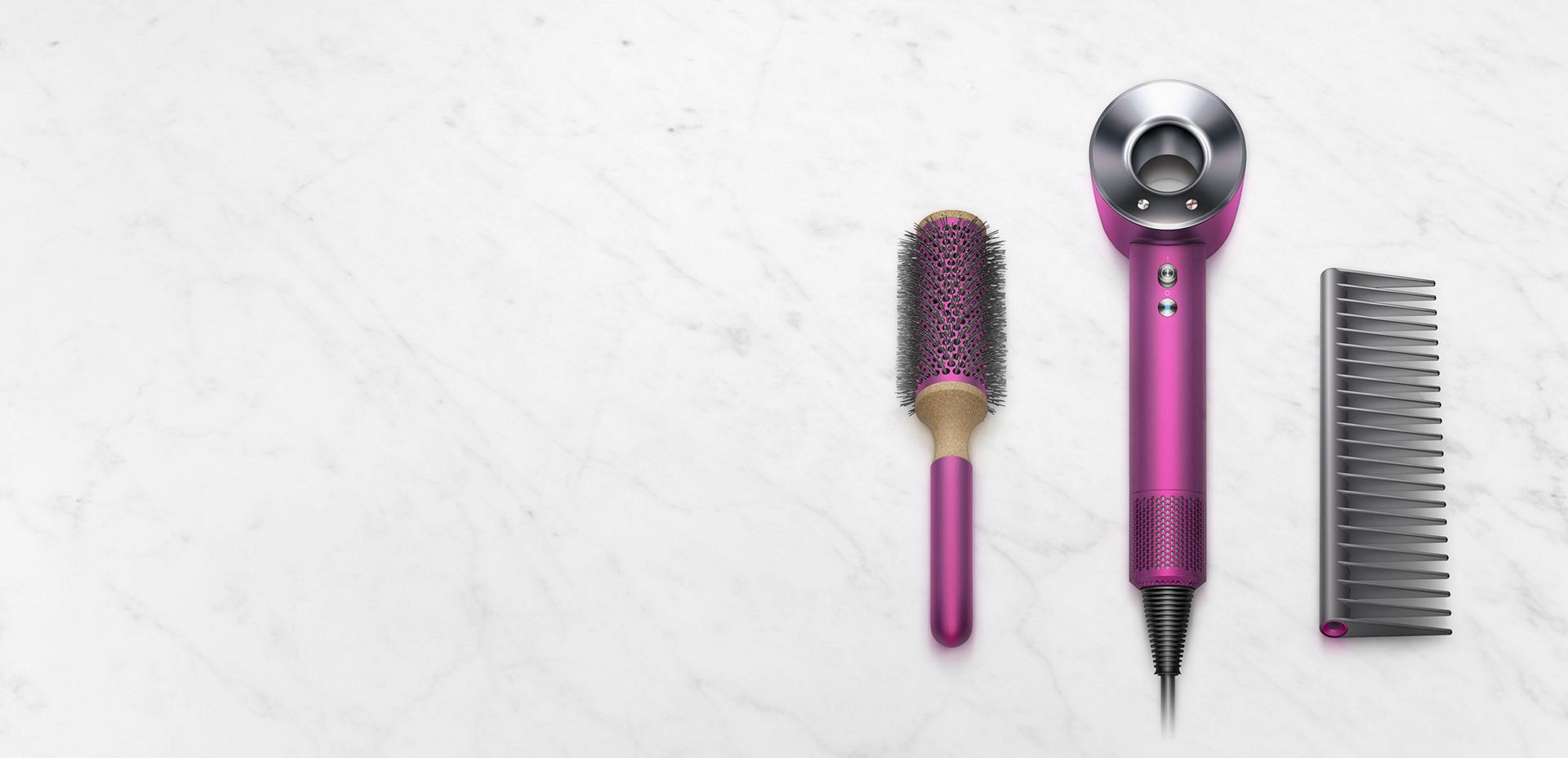 In the box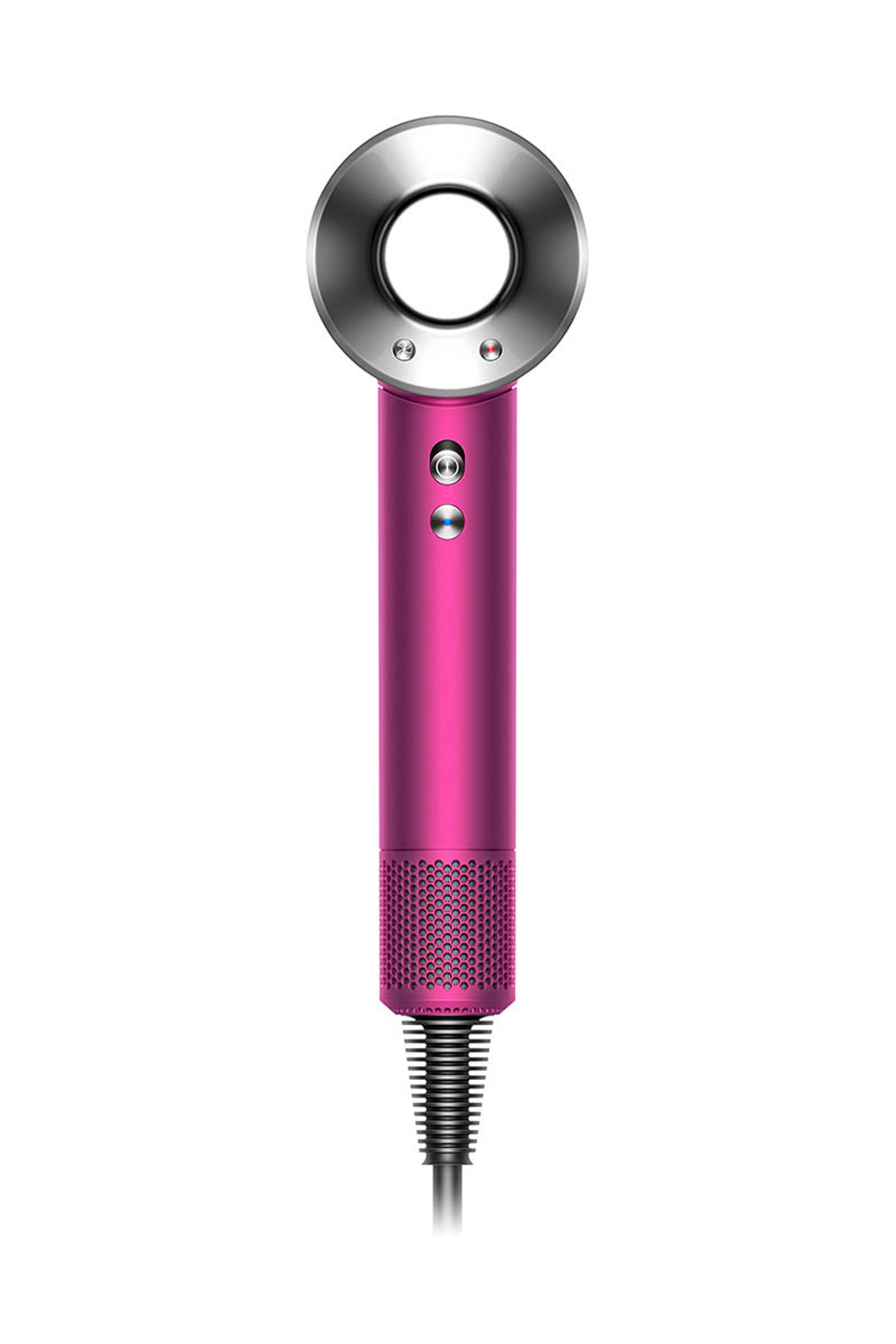 Limited gift edition Dyson Supersonic™ hair dryer (Fuchsia/Nickel)
Smoothing nozzle

Styling Concentrator

Diffuser

Gentle air attachment

Non-slip heat-resistant mat

Vented 35mm Barrel brush

Detangling comb
All features
Smoothing nozzle

Dries hair with smooth, controlled airflow, helping to create a smooth, natural finish.

Re-engineered Styling concentrator

The wider, thinner design creates a high-velocity blade of air that's perfect for styling. And because the air is focused, you can style one section at a time - without disturbing the rest.

Re-engineered Diffuser

Improved diffusion helps reduce frizz and define curls and waves. Longer prongs allow you to style more hair with greater control - and reach deeper into the hair.

3 precise speed settings

High – for fast drying and styling
Medium – for regular drying
Low – for diffusing

4 precise heat settings

100°C – fast drying and styling
80°C – regular drying
60°C – cooler drying and diffusing
28°C – constant cold

Cold shot

28°C cold shot, to set your hair after styling

The Dyson digital motor V9

Spins up to 110,000rpm, propelling 13 litres of air up to the amplifier every second.

Air Multiplier™ technology

Airflow is amplified to produce a controlled, high-velocity jet of air for fast drying.

Intelligent heat control

Measures airflow temperature over 40 times per second to prevent extreme heat damage.

Magnetic attachments

All Dyson Supersonic™ hair dryers come with magnetic styling attachments. For easy fitting and rotation during styling.
Specifications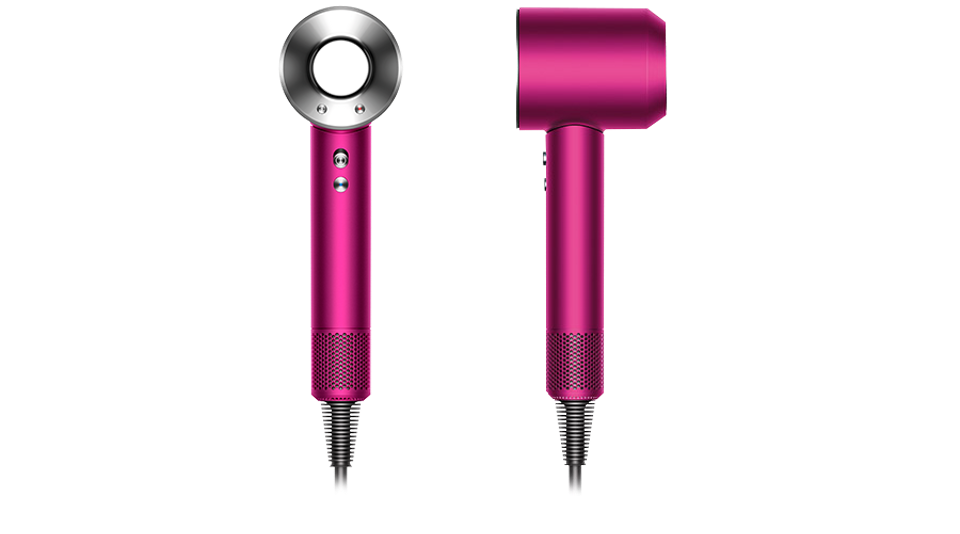 1 Independently tested on real hair, December 2018. Real life results may vary.
*Bonus Paddle brush offer valid until 13 May 2021 or while stocks last. Terms and conditions apply.