Cu-Beam Down suspended light
Powerful focused light. From one LED. In a single fixture.
Other colours available, contact us for more details.

• Heat pipe technology maintains LED brightness
• A custom lens focuses 5350 lumens. From one LED.
• Custom-built driver controls the light's functions

$2,864.00
Excluding GST
Key features
Fully-adjustable down-light, precisely where you need it.
Focuses a single light source to create a targeted pyramid of dimmable down-light.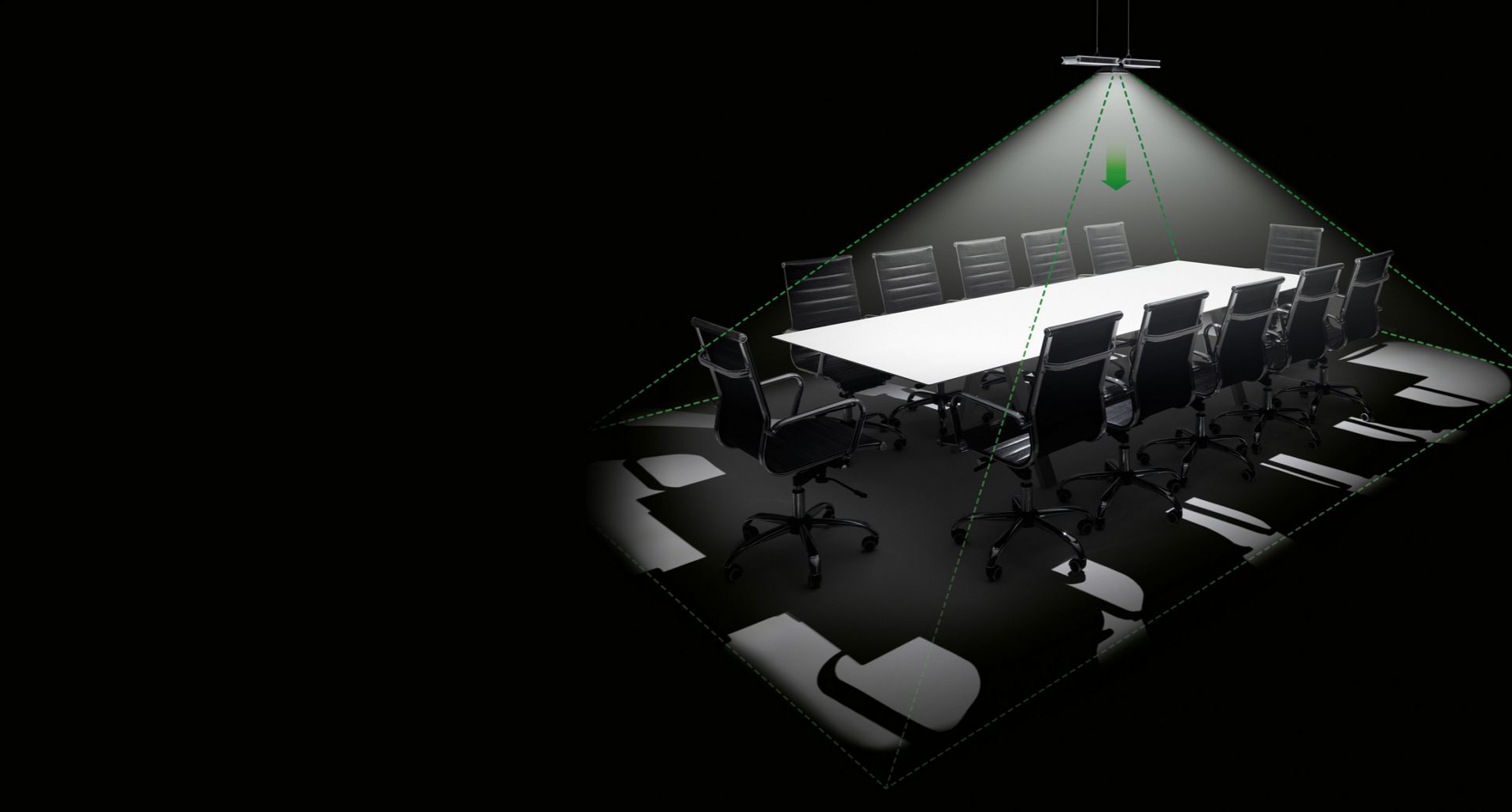 Fluorescent lighting is flawed. LEDs can underperform.
Fluorescent lighting can be inefficient, waste light and use costly-to-replace bulbs. While LEDs can suffer from overheating, affecting their longevity and brightness.

Key technology
Heat pipe technology maintains LED brightness


A continuous cooling cycle increases the single LED's longevity with no loss of brightness or deterioration, therefore saving energy.

A custom lens focuses 5350 lumens. From one LED.


The custom-engineered lens maximises the single high-power LED, for powerful illumination, whatever the task.

High efficacy


A custom-engineered lens combined with effective cooling means that each fixture runs at 94lm/W (at 4000K)
Additional features
No glare


By putting light precisely where it needs to be, Cu-Beam Down lights prevent wasted light in all directions, and reduce eye strain.

No flicker


Custom-built drivers control the light's functions. They manage power, voltage fluctuations and the ratio of down light.

More light


High-power single LEDs and a custom-engineered lens provide powerful light than can illuminate a wide area.

Powerful down-lighting


A single LED projects 5350 fixture lumens (at 4000K). Heat pipe technology keeps the LED cool to sustain its brightness for up to 180,000 hours.1

Compact and lightweight


Cu-Beam Down light measures 720mm across, weighing just 2.9kg. The unit 'floats' in space for minimal spatial intrusion.

Surpasses office lighting standards


Distributes 674 lx (at 4000K) evenly over an area of 3.2m x 1.6m, when mounted at 1.3m above the task area.
Specifications
Weight
2.9 kg

---

Colour temperature
4000k

---

Light source
Chip on board LED

---

CRI
80 minimum

---

Rated power
57 W

---

Light output
5350 lm

---

Luminous efficacy
94 lm/W

---

LED life time
180,000 hrs

---

Standby power consumption
0.5 W

---

Input voltage
100-240 V

---

Frequency
50/60 hz

---

Beam angle
111° x 78°

---
Frequently asked questions
Use a microfibre cloth, or solvent - and moisture-free compressed air canister, to clean the appliance. Always ensure the appliance is turned off before any cleaning.
The appliance is designed for dry, indoor locations only. Operating environment range 0°C (32°F) to 40°C (104°F) and 10-95% RH non-condensing.
This appliance is only compatible with DALI-compliant dimmer products.

Choose your model
Dyson Cu-Beam Duo suspended light


Powerful and precise. Fully flexible up and down-light.

• Dimensions: L 725 x W 206 x H 97mm$3,150.00
Excluding GST

Dyson Cu-Beam Up suspended light


Powerful and precise. Fully flexible up and down-light.

• Dimensions: L 720 x W 130 x H 203 mm$2,864.00
Excluding GST

Dyson Cu-Beam Down suspended light


Powerful and precise. Fully flexible up and down-light.

• Dimensions: L 720 x W 130 x H 170 mm$2,864.00
Excluding GST

Why choose Dyson for business
1 LED-life calculation is based on L70 measurement according to IEC 62717, with an estimation of 8 hours' usage per day. Real-life results may vary.