Dyson's most powerful, intelligent cordless vacuum.1 For your business.
Laser reveals microscopic dust2
Automatically adapts suction power3
Scientific proof of a deep clean4
Up to 60 minutes fade free power5
$1449 inc. GST
$1,317.27 ex. GST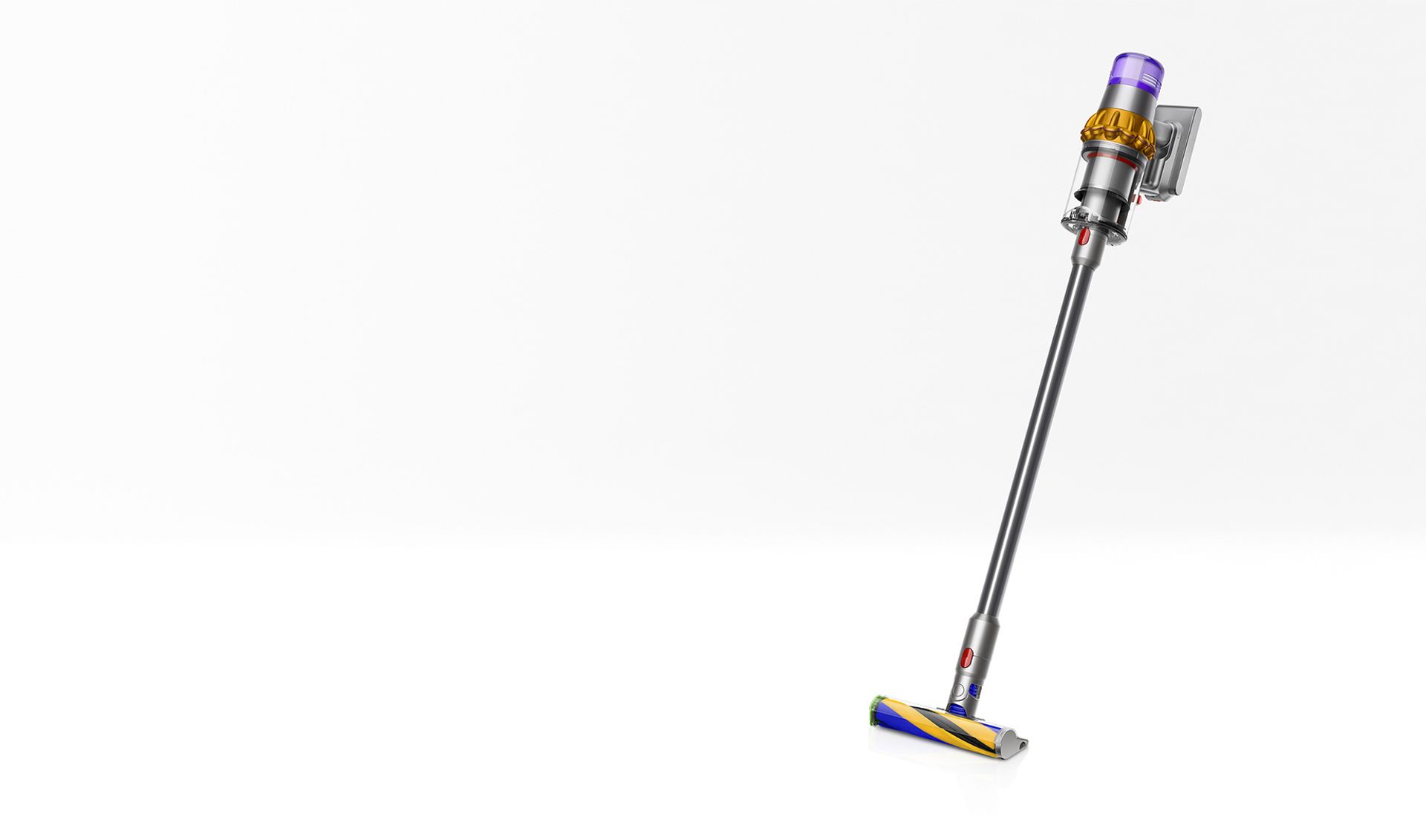 Easy cleaning anywhere, without the cord. And now for even longer.
The versatility of Dyson cordless technology makes deep cleaning throughout your business easier. The High Torque cleaner head powerfully sucks up dust and hair from all floor types.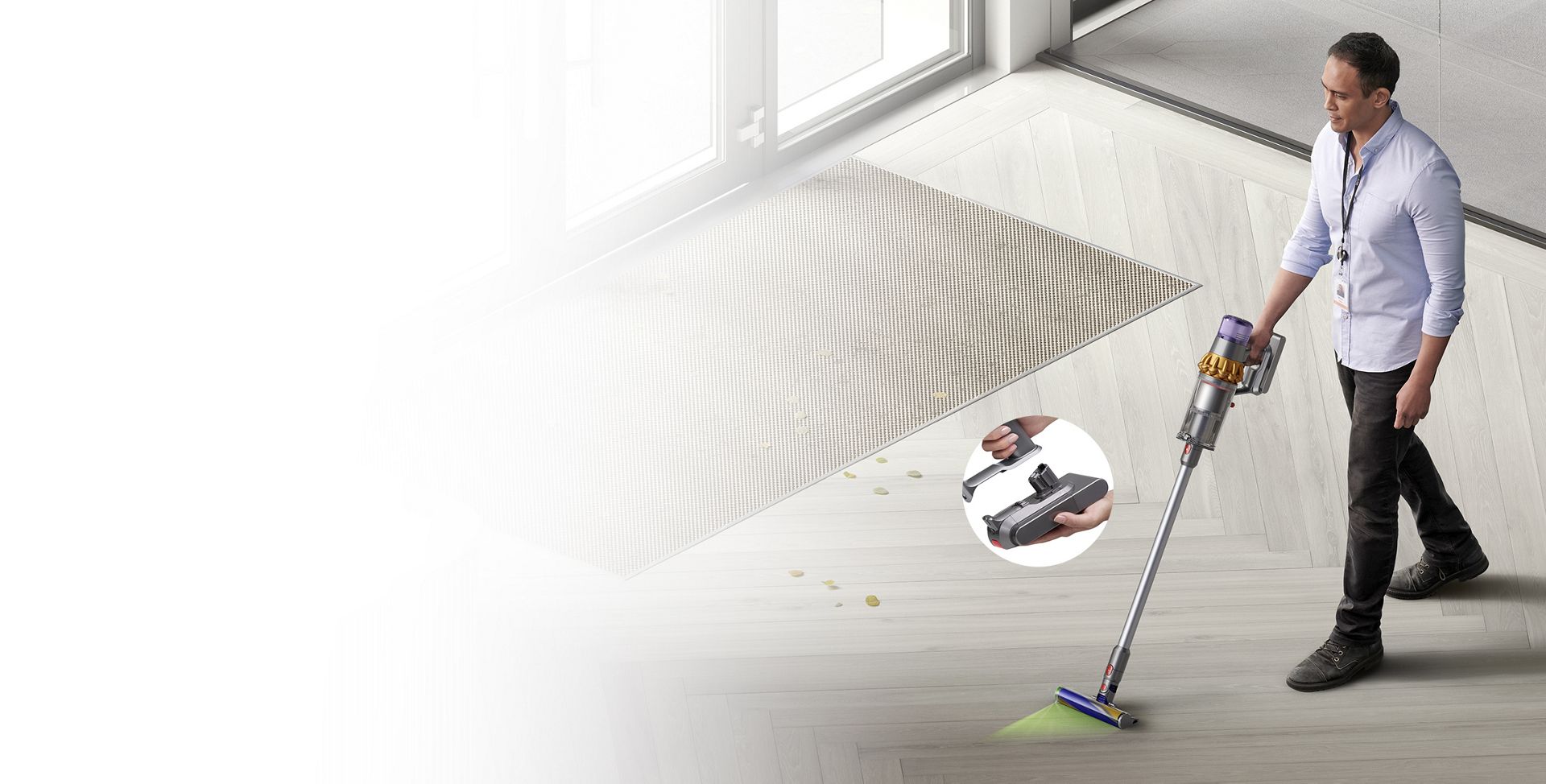 Detects
Laser detects the particles you can't normally see - so nothing is missed.2 It's precisely-angled to make invisible dust visible on hard floors.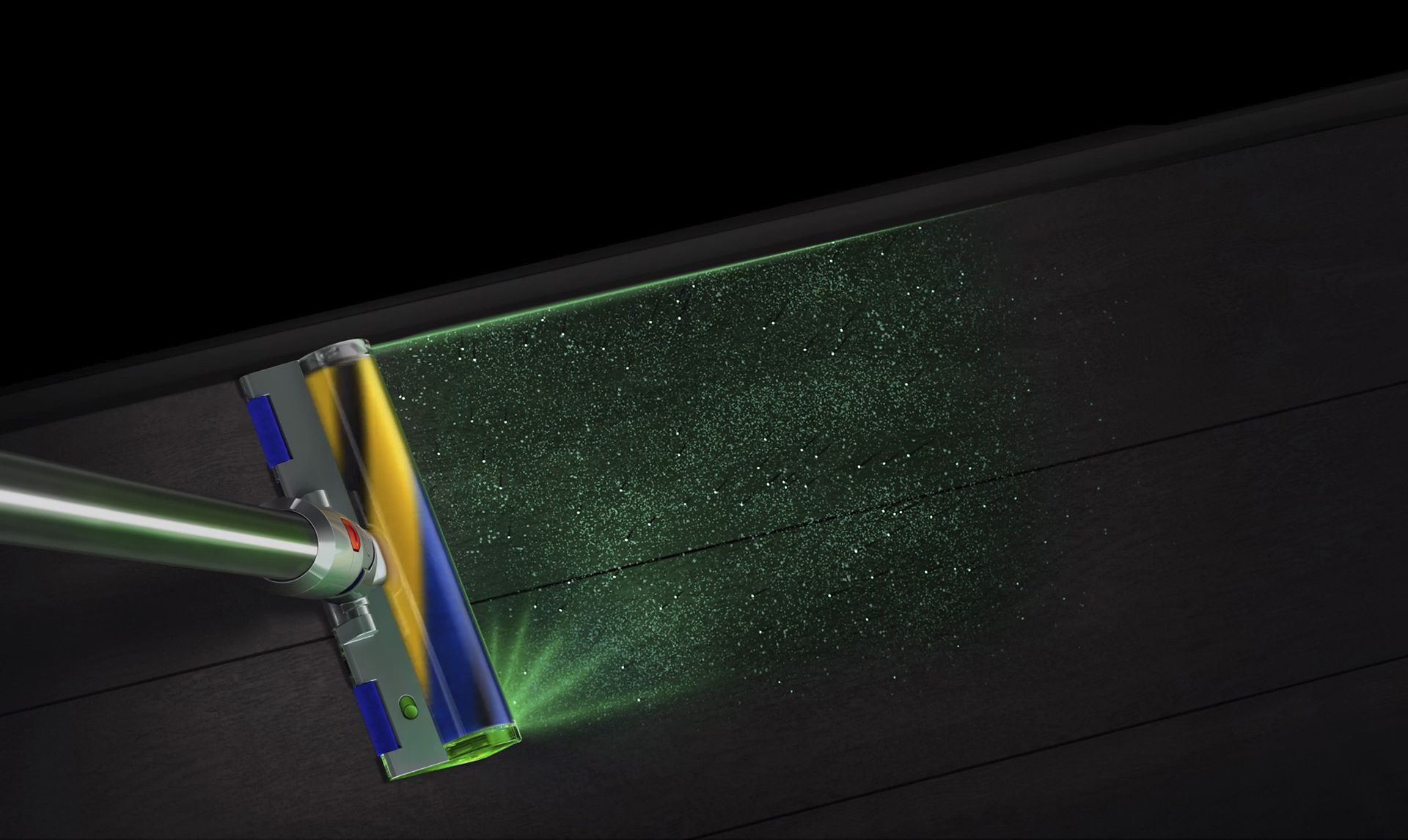 Counts
A piezo sensor continuously sizes and counts dust particles.3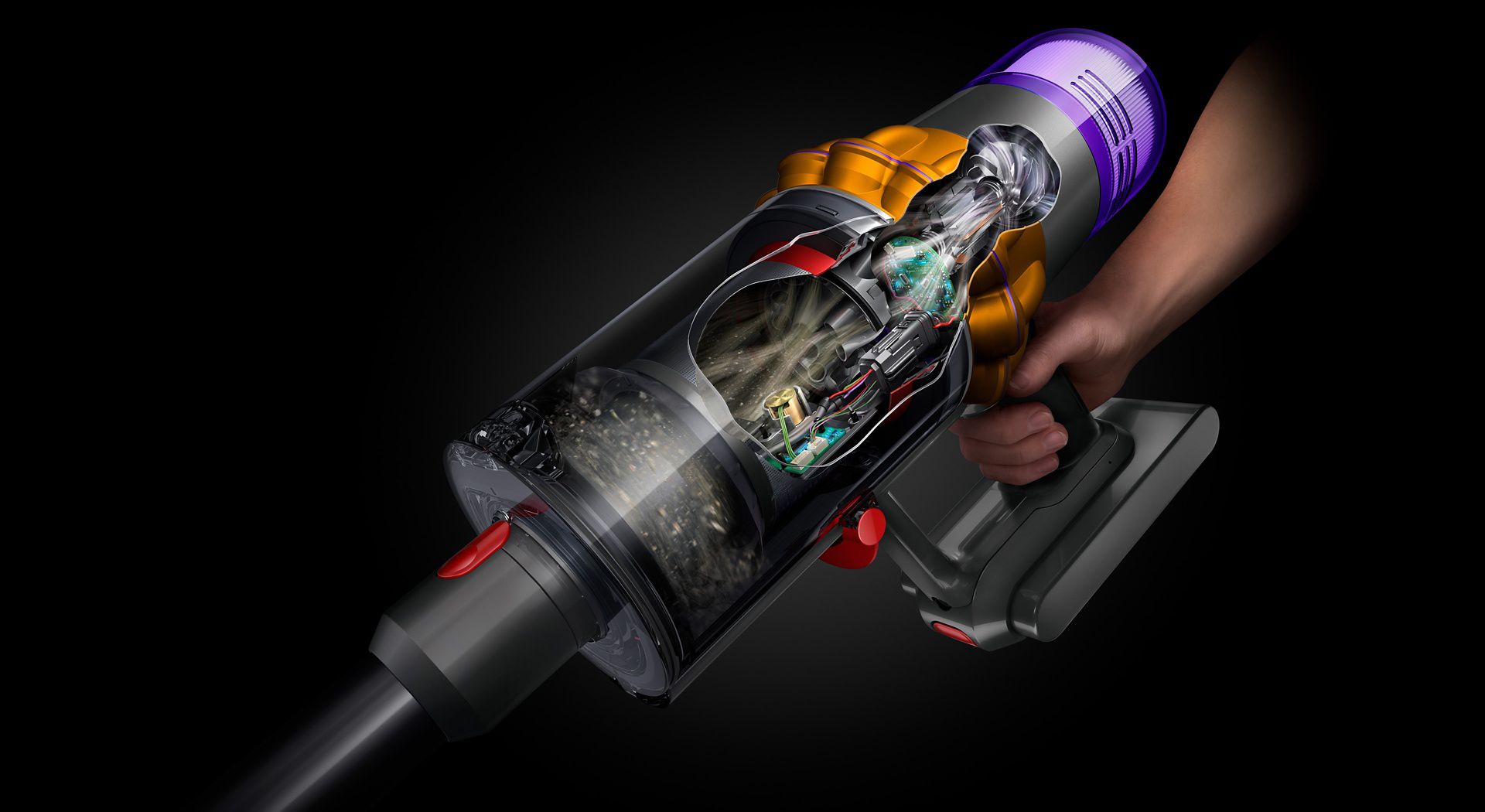 Reacts
A powerful Dyson Hyperdymium™ motor increases suction power when higher dust volumes are identified.3 Powerful Dyson suction when you need it.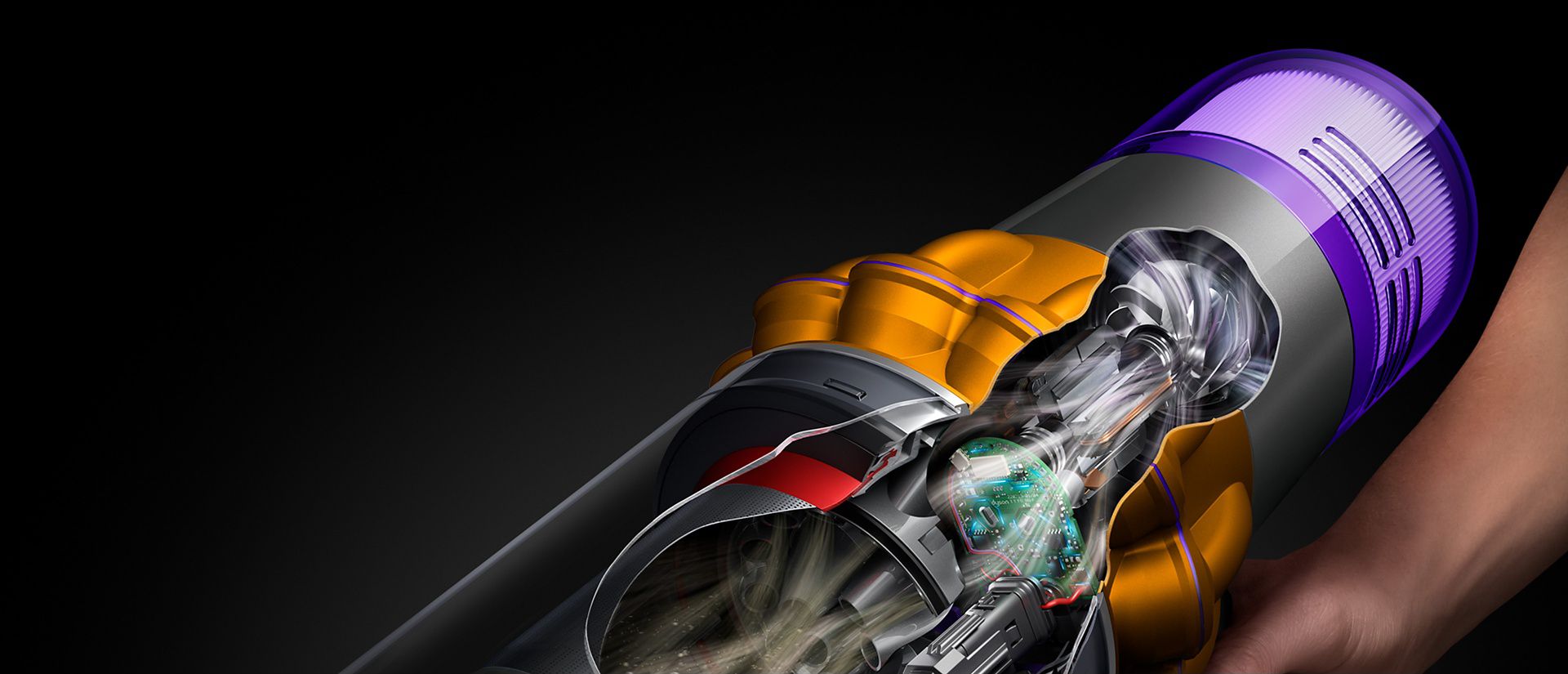 Proves
The LCD screen shows what's been sucked up, displaying real-time scientific proof of a deep clean.4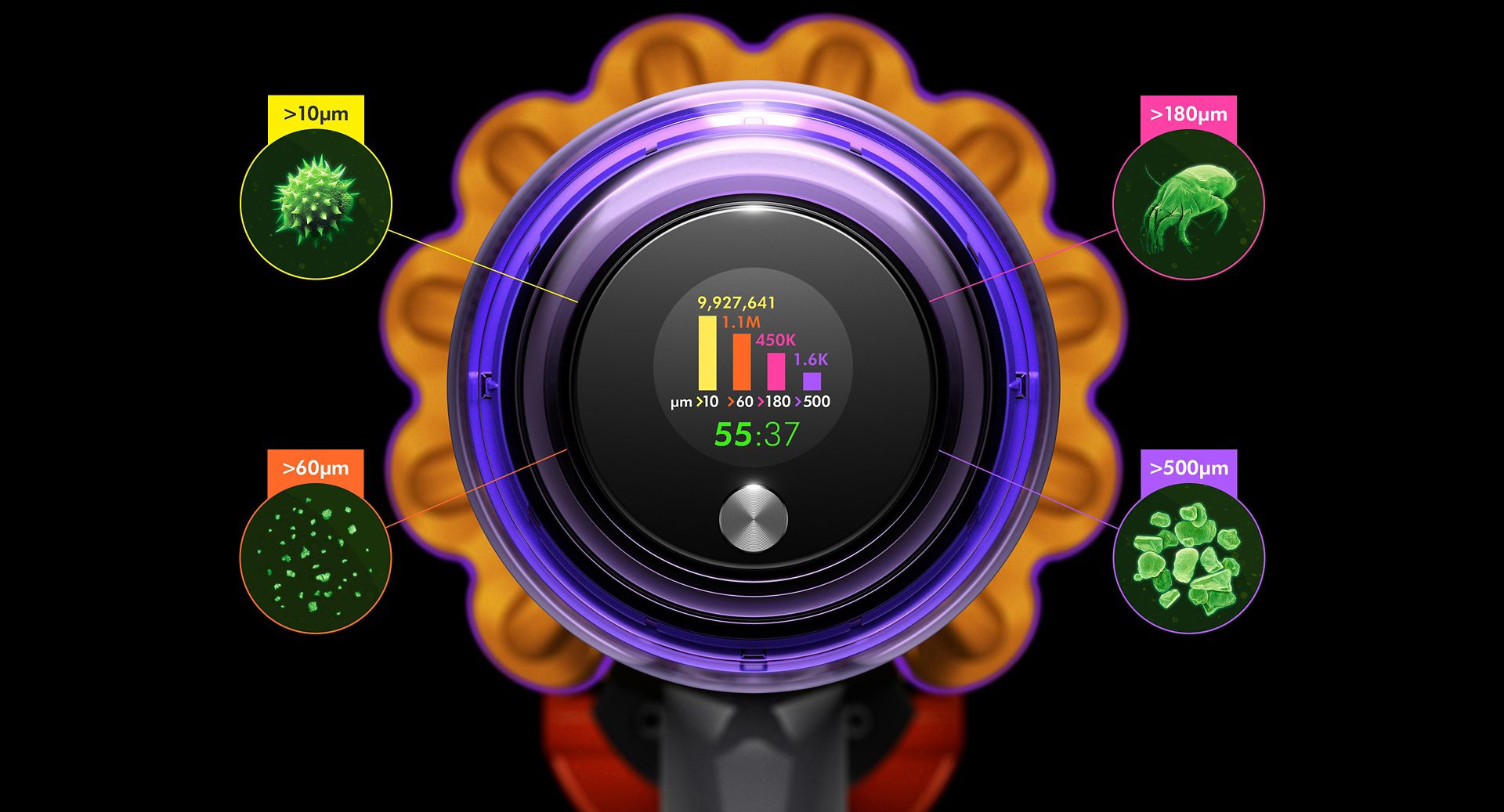 Whole-machine advanced filtration
Expels cleaner air around your business
Dyson's fully-sealed system captures dust and seals in 99.99% of microscopic particles as small as 0.3 microns (µm).6

1. Bin cyclone
Primary separation removes the largest particles. Powerful centrifugal forces separate dust, dirt and hair from the airflow.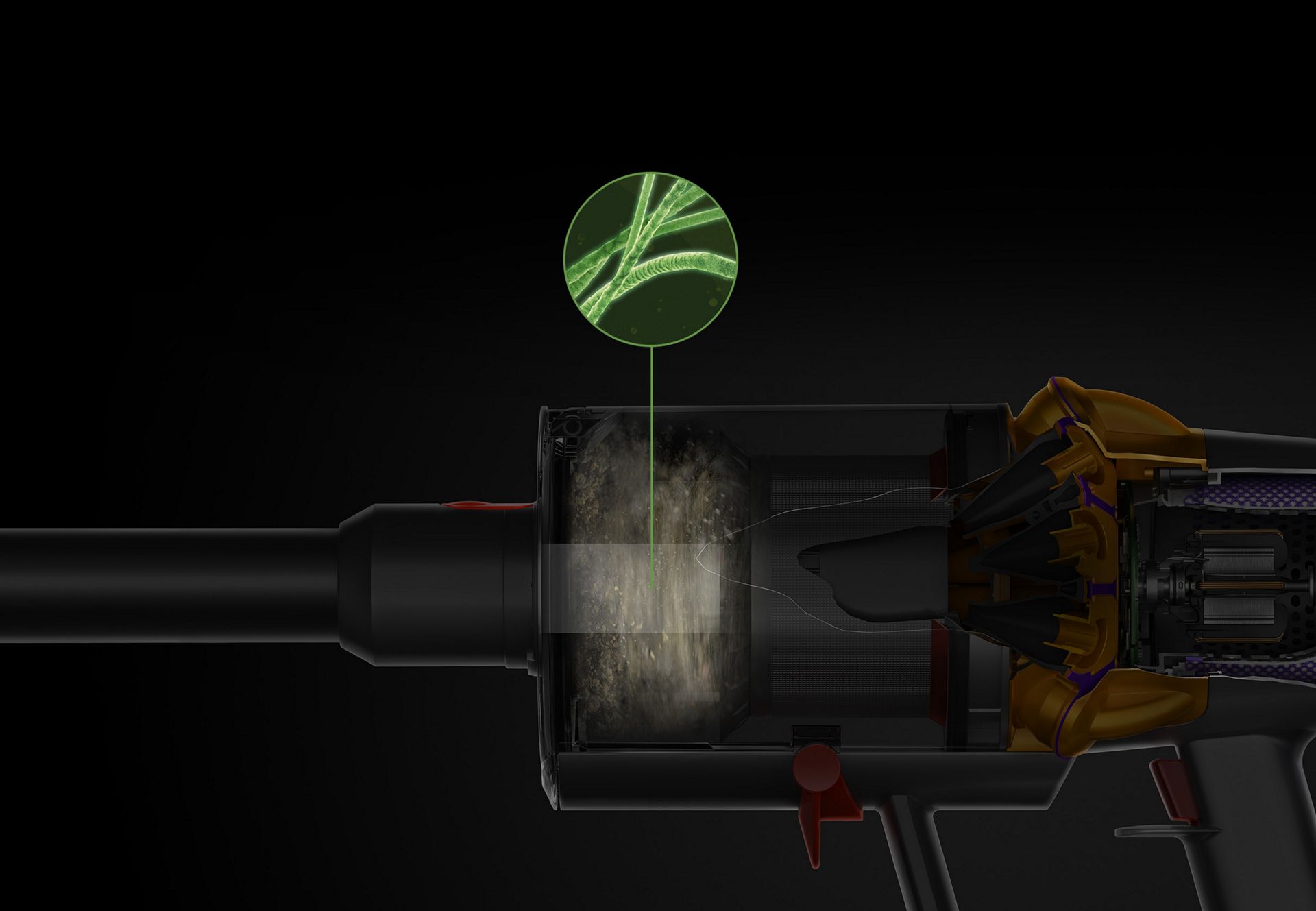 2. Metal mesh filter
The stainless steel filter has 77,349 round holes, each created using chemical etching. They filter out anything over 250 microns.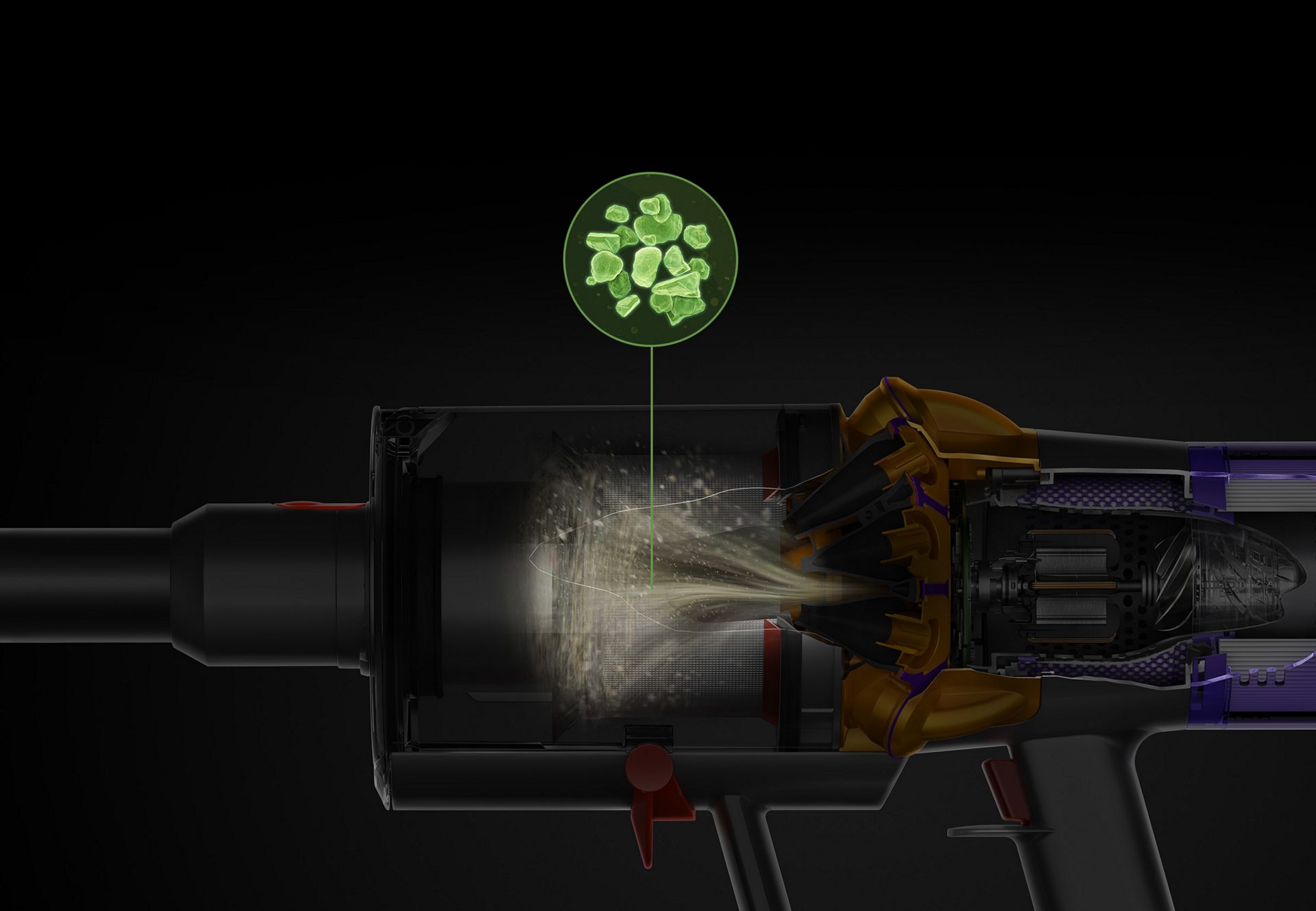 3. Powerful cyclones
14 scrolled cyclones generate forces of up to 100,000g to remove dust from the airflow – so there's no loss of suction.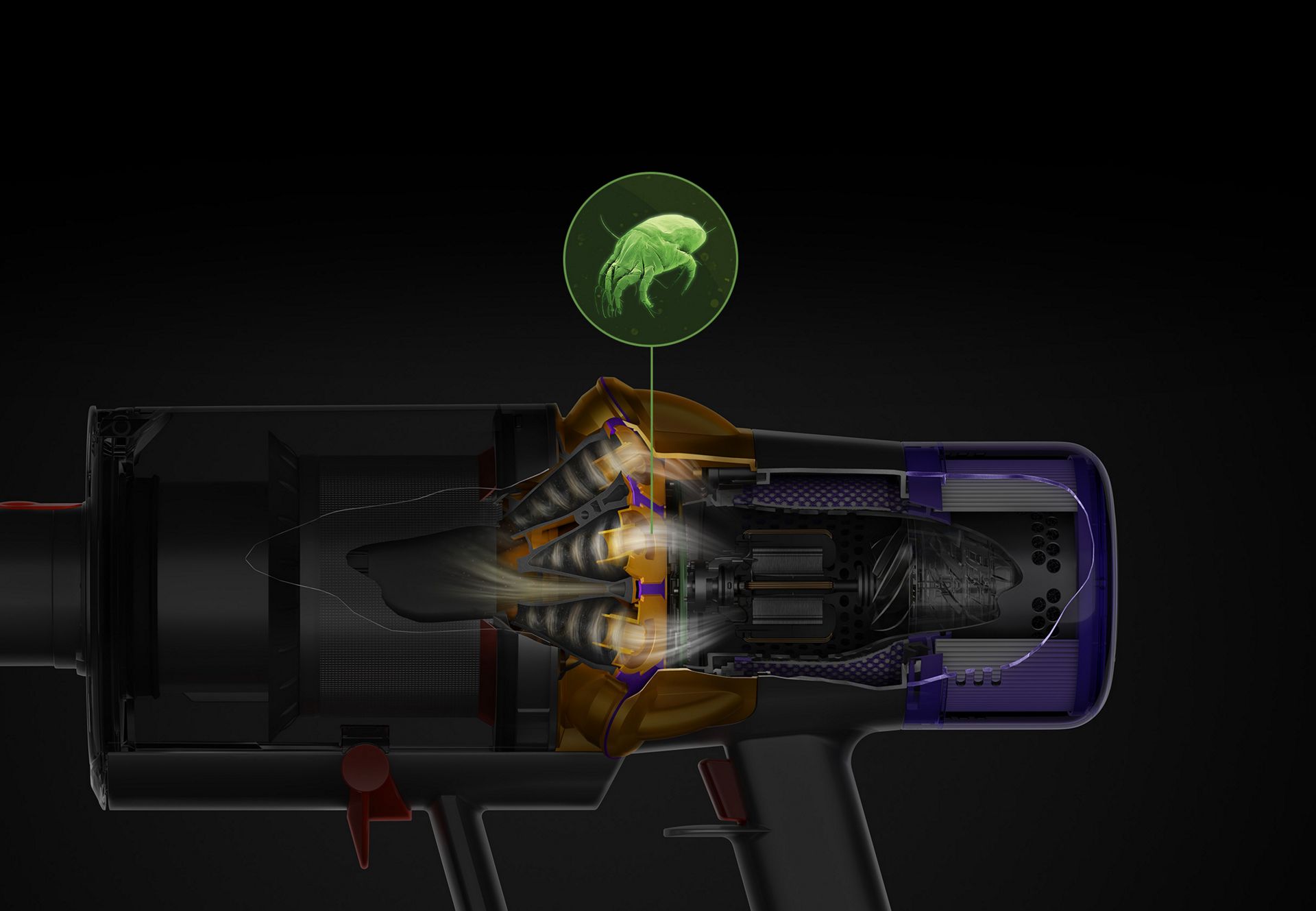 4. Pre-motor filter
Electrostatically charged Technostat® layer attracts smaller particles that would otherwise pass through.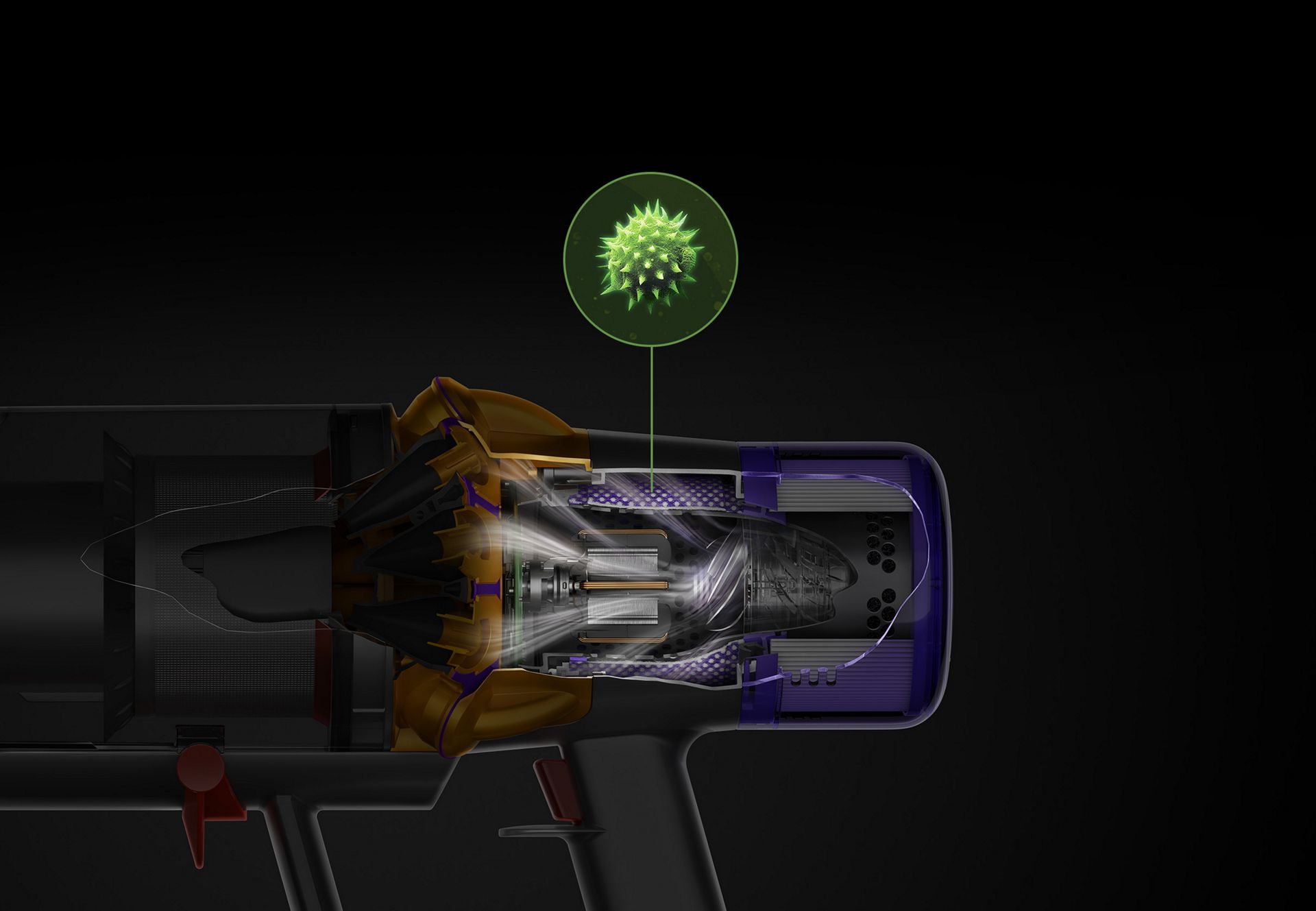 5. Post-motor filter
1.78m of PTFE folded 136 times traps 99.99% of particles down to 0.3 microns, so you don't breathe them in.6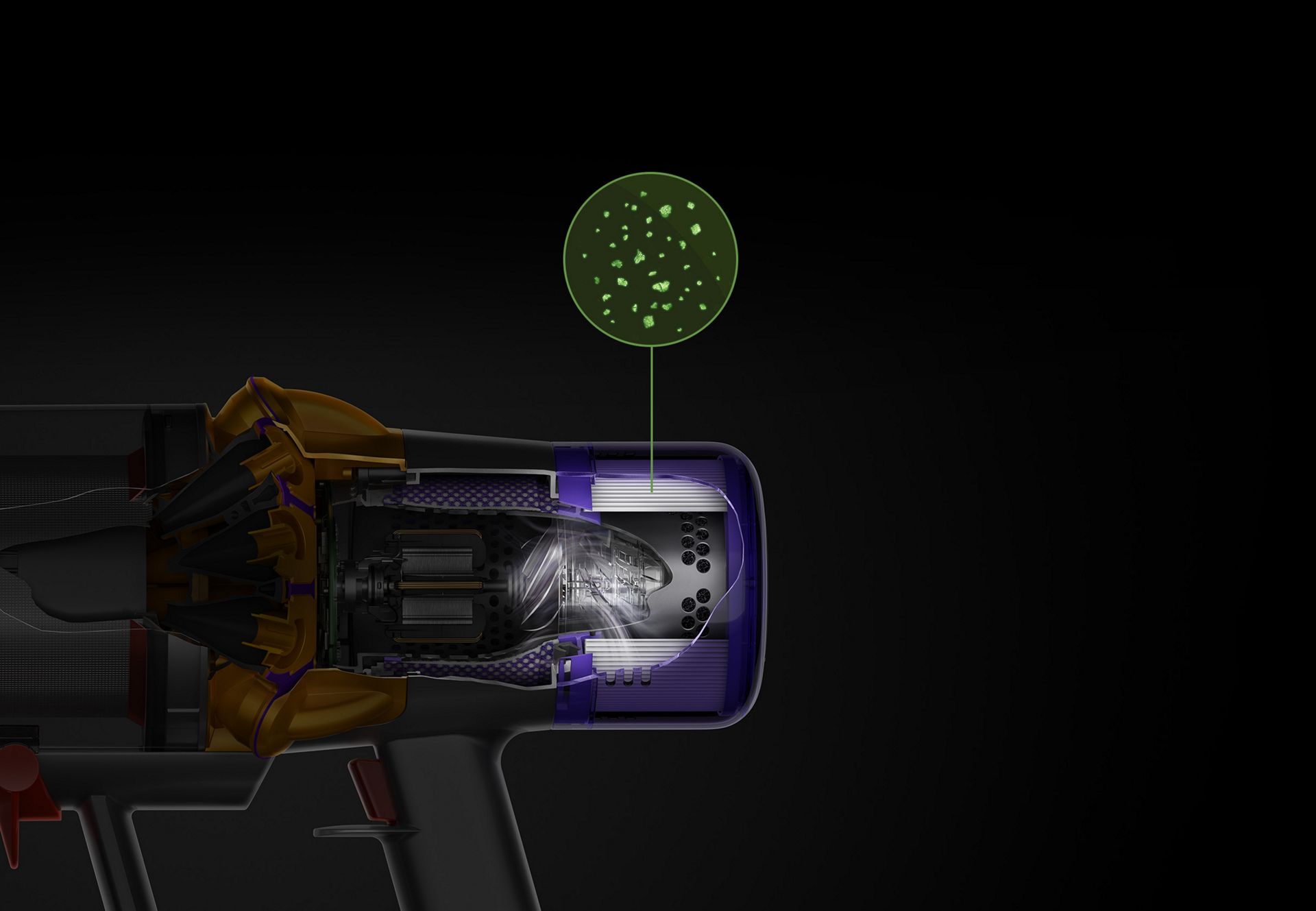 Key technology
Dyson Hyperdymium™ motor

A Dyson Hyperdymium™ motor spins up to 125,000rpm, generating powerful Dyson suction.1

Radial Cyclone™ technology

14 cyclones generate forces up to 100,000g to capture dust and debris from the airflow, so there's no loss of suction.

Up to 60 minutes of fade-free power5

Advanced seven-cell battery delivers up to 60 minutes of fade-free power to clean here, there and everywhere around your business. Double your run time with an optional second click-in battery, for longer cleans.
Additional features
Neatly stores and charges

The Dyson V15 Detect™ vacuum drops into the wall-mounted charging dock, ready for the next clean.

No-touch bin emptying

Hygienic ejection mechanism drives dust and debris deep into the bin, in one action.

Easy to maintain

The filter and Fluffy™ brush bar can be washed, and the bin and tools wiped clean, to remove dust build-up and help optimise the Dyson vacuum's performance.

Optional click-in battery pack

Remove and replace at the press of a button for even longer cleans.7
In the box
Dyson V15 Detect Absolute


Digital Motorbar™

---


Wand storage clip

---


Docking station

---


Laser Slim Fluffy™ cleaner head

---


Combination tool

---


Hair Screw tool

---


Crevice tool

---
Specifications
Bin Volume
0.77L

---

Charge time
4.5 hrs

---

Cyclone technology
14 cyclones

---

Filtration
Whole-machine filtration

---

Weight
3 kg

---

Height
126cm

---

Width
25cm

---

Latest technology
Dyson's most powerful, intelligent cordless vacuum.1 For your business.
$1499 inc. GST
$1,362.73 ex. GST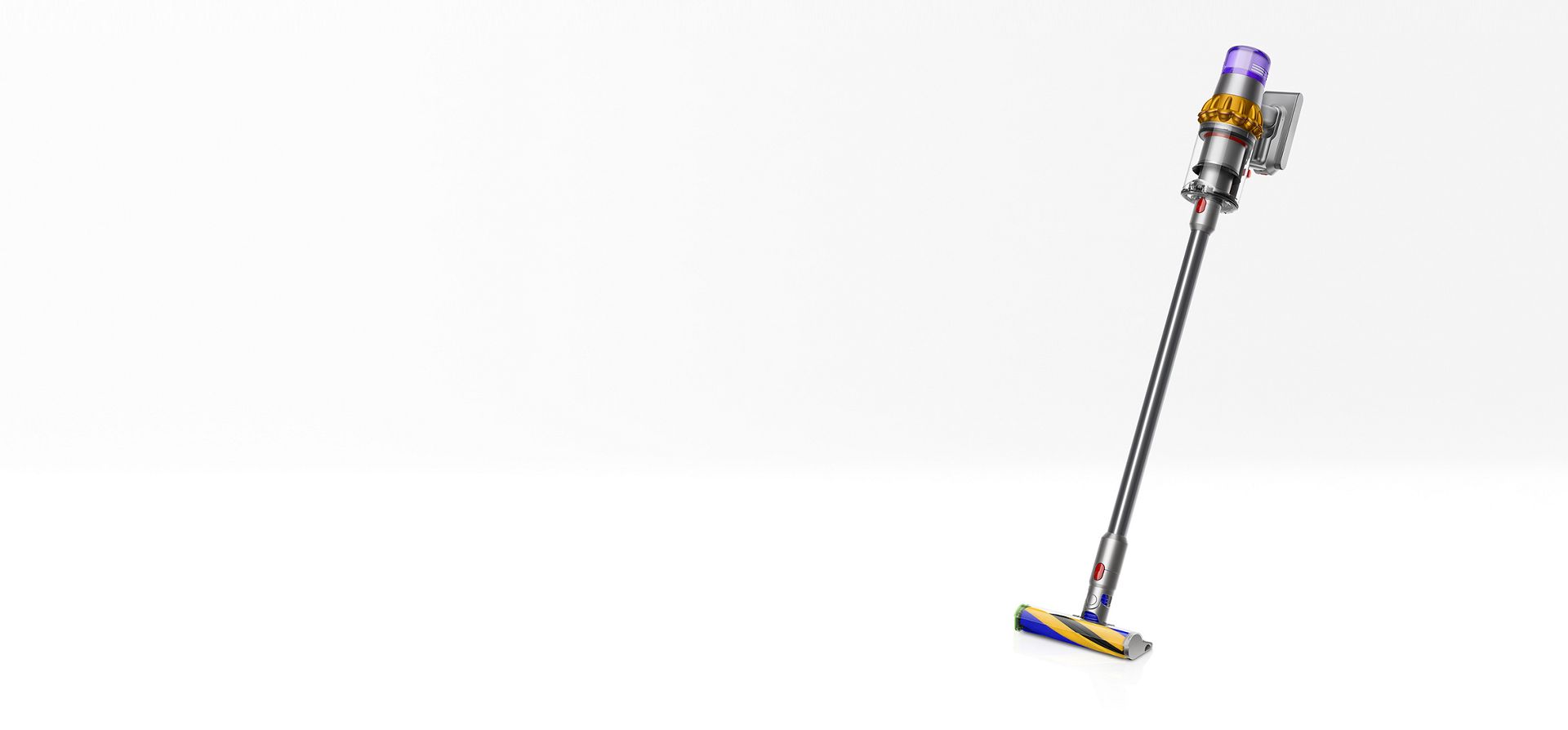 1Suction tested to IEC62885-4 CL5.8 and CL5.9, tested at the flexible inlet, loaded to bin full, in Boost mode against the cord-free stick market. (Sales data from Apr 2020 to Mar 2021).
2Laser engineered for hard floors. Effectiveness of laser influenced by ambient light conditions, debris type and surface.
3Quantity and size of dust displayed on screen varies depending on usage. Automatic suction adaptation only occurs in auto mode.
4Quantity and size of dust displayed on screen varies depending on usage. Examples shown may occur within one or more displayed size range.
5In Eco mode on hard floors.
6Filtration tested against ASTM F3150, tested in Boost mode by independent third-party, SGS-IBR Laboratories US in 2020.
7Additional battery available to buy separately.