Furniture Cleaning Kit Retail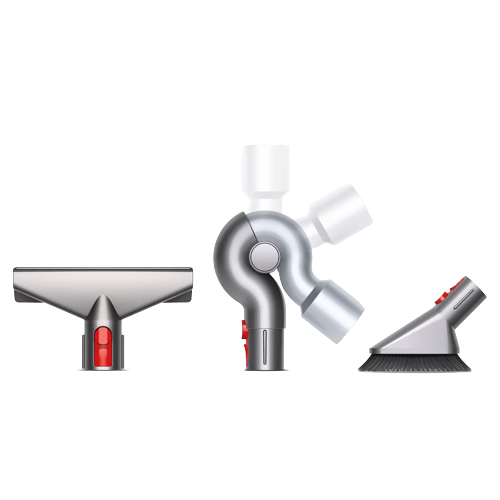 Furniture Cleaning Kit Retail
Furniture cleaning kit
SKU: 972204-01
Dyson-engineered accessories to clean delicate surfaces and hard-to-reach places. In your home or car.
Mini soft dusting brush
Enclosed in a skirt of soft nylon bristles for gentle, vacuum assisted dusting of delicate objects and surfaces.

Up-top adapter
Bends and locks at different angles for cleaning in hard-to-reach high areas of your home.

Compatible machines
Dyson V15 Detect™ vacuums

Dyson Cyclone V10™ vacuums

Dyson V12 Detect Slim™ vacuums