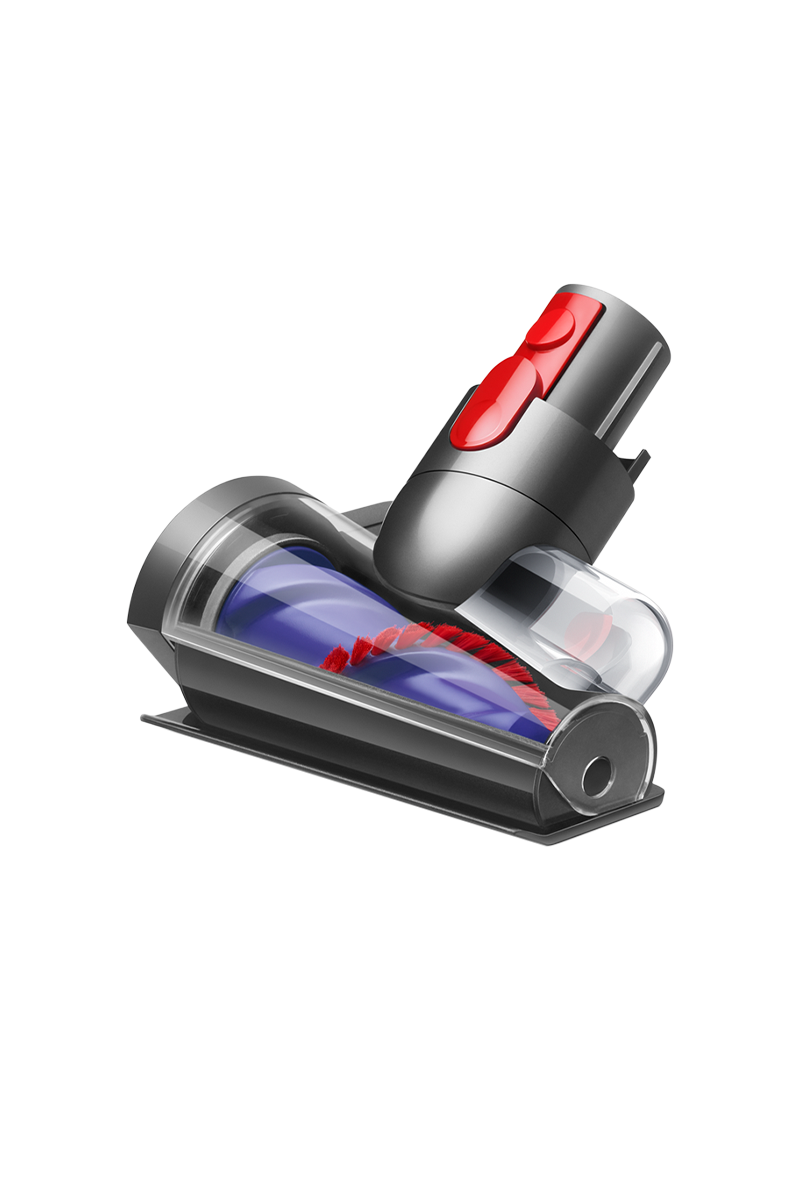 Hair screw tool
SKU:971426-03
Anti-tangle brush bar removes hair from pet beds, car seats and stairs.
Fast. Motor-driven cleaning for smaller spaces.
Engineered to fit Dyson V12 Detect Slim™ vacuums.
Technology
Picks up hair. Fast.

With Dyson anti-tangle technology. Threaded brush bar wraps and spins even the longest hair straight into the bin.

Archimedes screw brush bar

Tightening strands migrate to the end of the cantilevered brush bar. Hair is spiralled off and into the bin.
Easy maintenance
The brush bar is easy to remove and clean.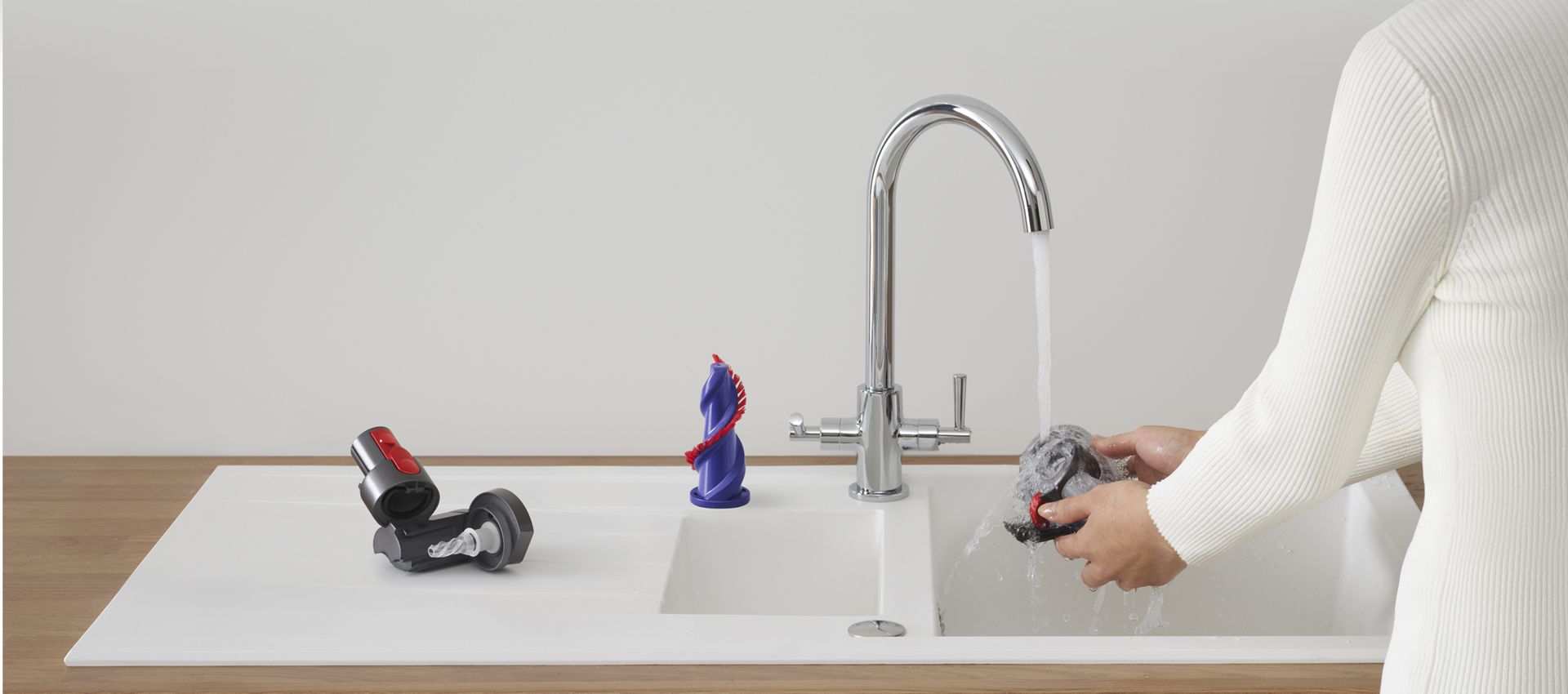 Compatible machines
Dyson V12 Detect Slim™ vacuums