The MyDyson™ App.Created to support all Dyson owners.2>
Become a part of the Dyson community. Dyson vacuum, hair styler and air purifier owners can access quick and expert support, device control and discussion with other owners.
MyDyson™ is the re-engineered Dyson link app1 - with more features and improved benefits across the Dyson technology range. To ensure your new Dyson experience is unparalleled, seamless guidance, tips, and support can be accessed from your phone or tablet. Step-by-step how-to's in the Dyson app tell you everything you need to know, so you can use it to its fullest potential.

MyDyson™ features and benefits
The Dyson app1 covers our range of technology. From floorcare to haircare and environmental care, your Dyson experience is supported every step of the way.
1. Setup, onboarding and how-tos

Receive guidance from the moment your new Dyson tool arrives. Expert-led manuals and videos show you everything you need to know. Your machine set-up, recommended uses and troubleshooting are presented in step-by-step formats.

2. Personalised content

To tailor your new Dyson to your needs, access personalised styling guides and videos. From hair style to house type, specific uses and how-to's ensure you get the most out of your machine.

3. Owner community

Give and receive advice from other owners, by accessing community help. Share styling and cleaning hacks along with maintenance tips, or connect over general discussion.

4. Notification inbox

Get instant machine alerts, new order confirmations and dispatch details. Also, receive the quickest notifications when the machine you want is back in stock.

5. Support, maintenance and troubleshooting

Contact a Dyson expert or receive tips tailored to your machine and needs. Advice can be sent through email, and accessed through the MyDyson app.

6. Spares and accessories purchase

Get access to machine upgrades and new accessories. Whether for your new Dyson Airwrap™ multi-styler or pet grooming kit, access to spare parts and filters can all be found here.
View temperature and air quality reports, fast
Monitor the air quality in your home, and outdoors. Quickly check your machine's activity, past and present, as well as reports on temperature, humidity, and filter life.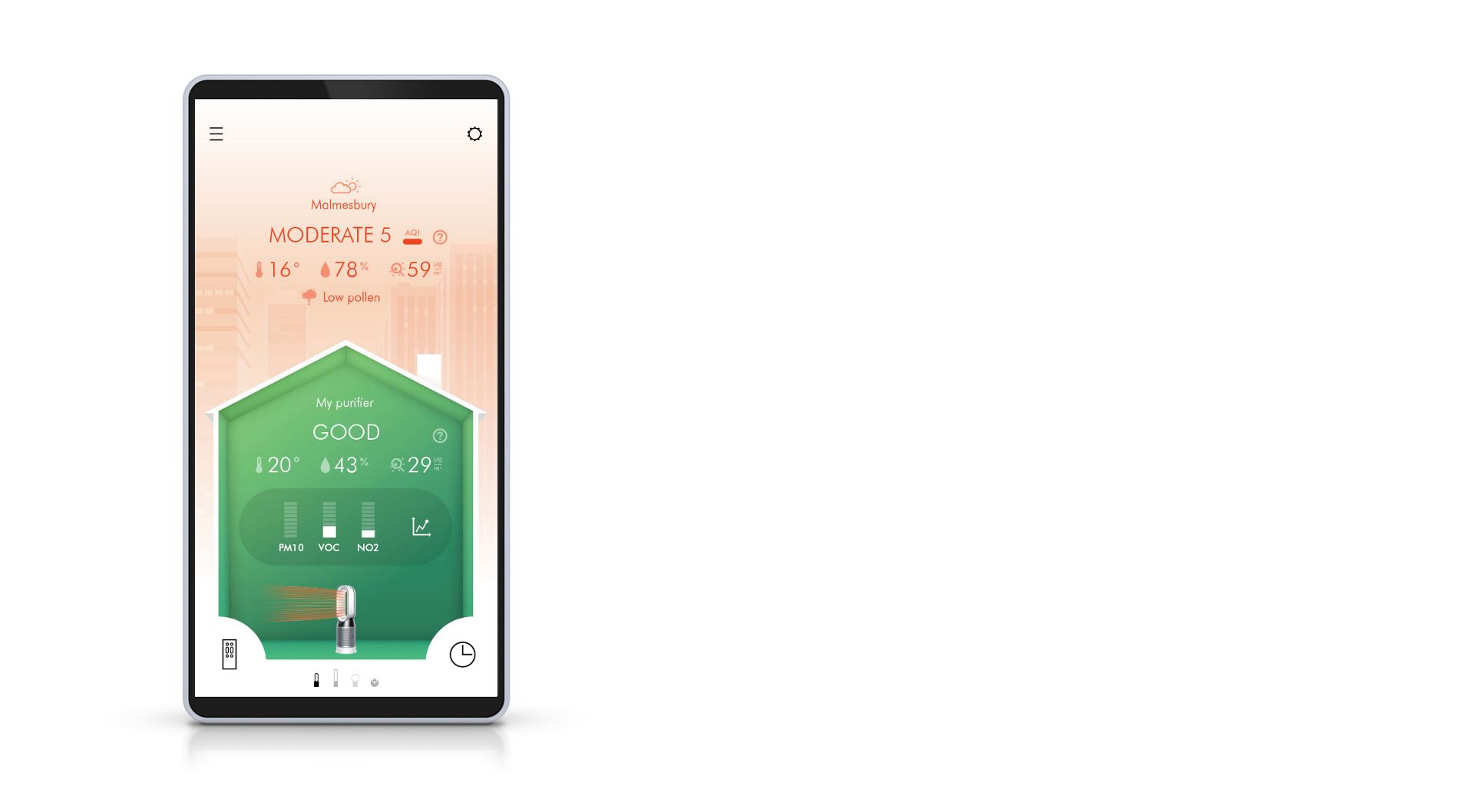 Select your target temperature
Take control of your room's temperature, whether you're home or away. Choose your desired wake-up temperature, or heat the room before you arrive home from work.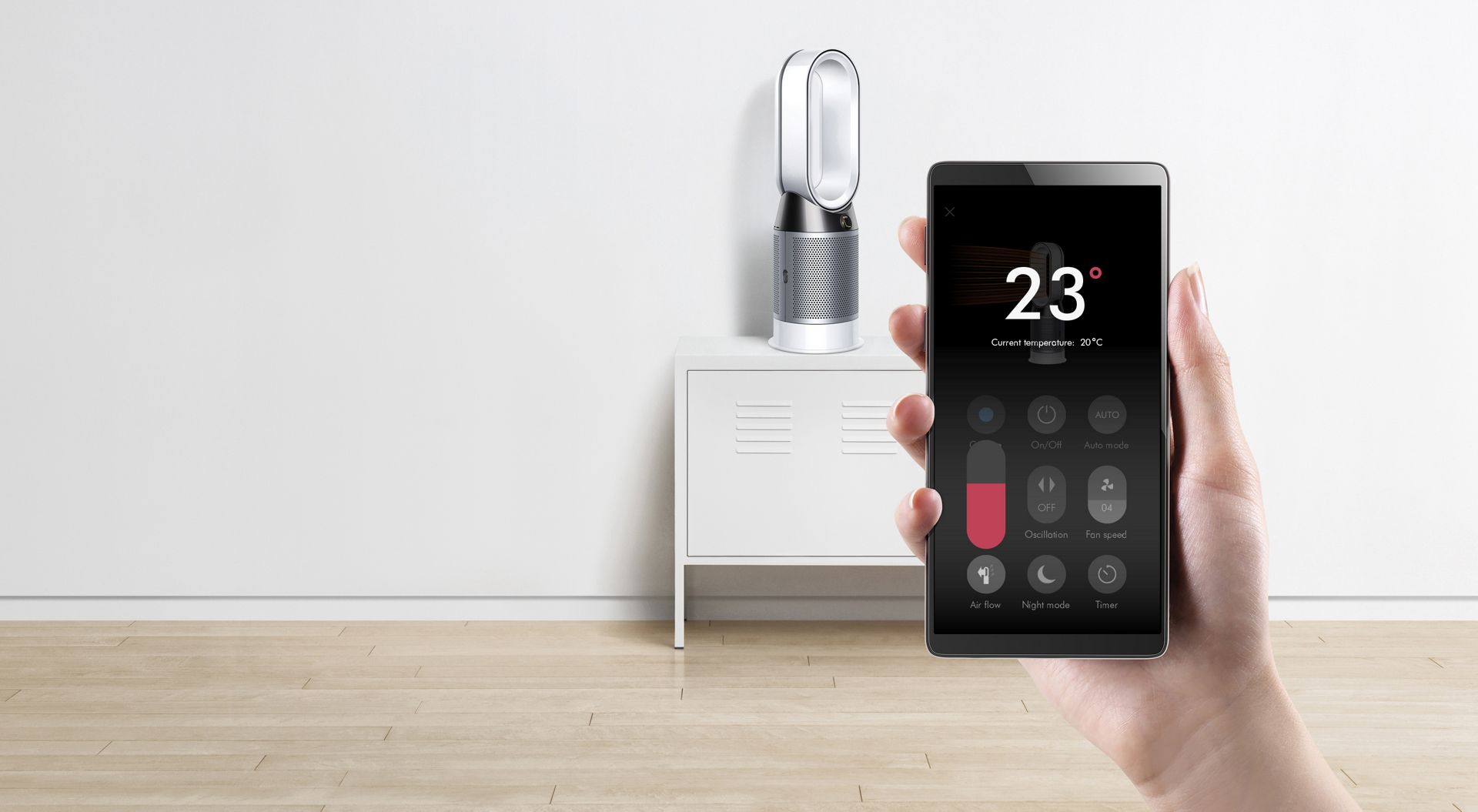 Personalised oscillation control
Use the app to set your air purifier's oscillation angle – from targeted airflow, to wide, even distribution throughout the room.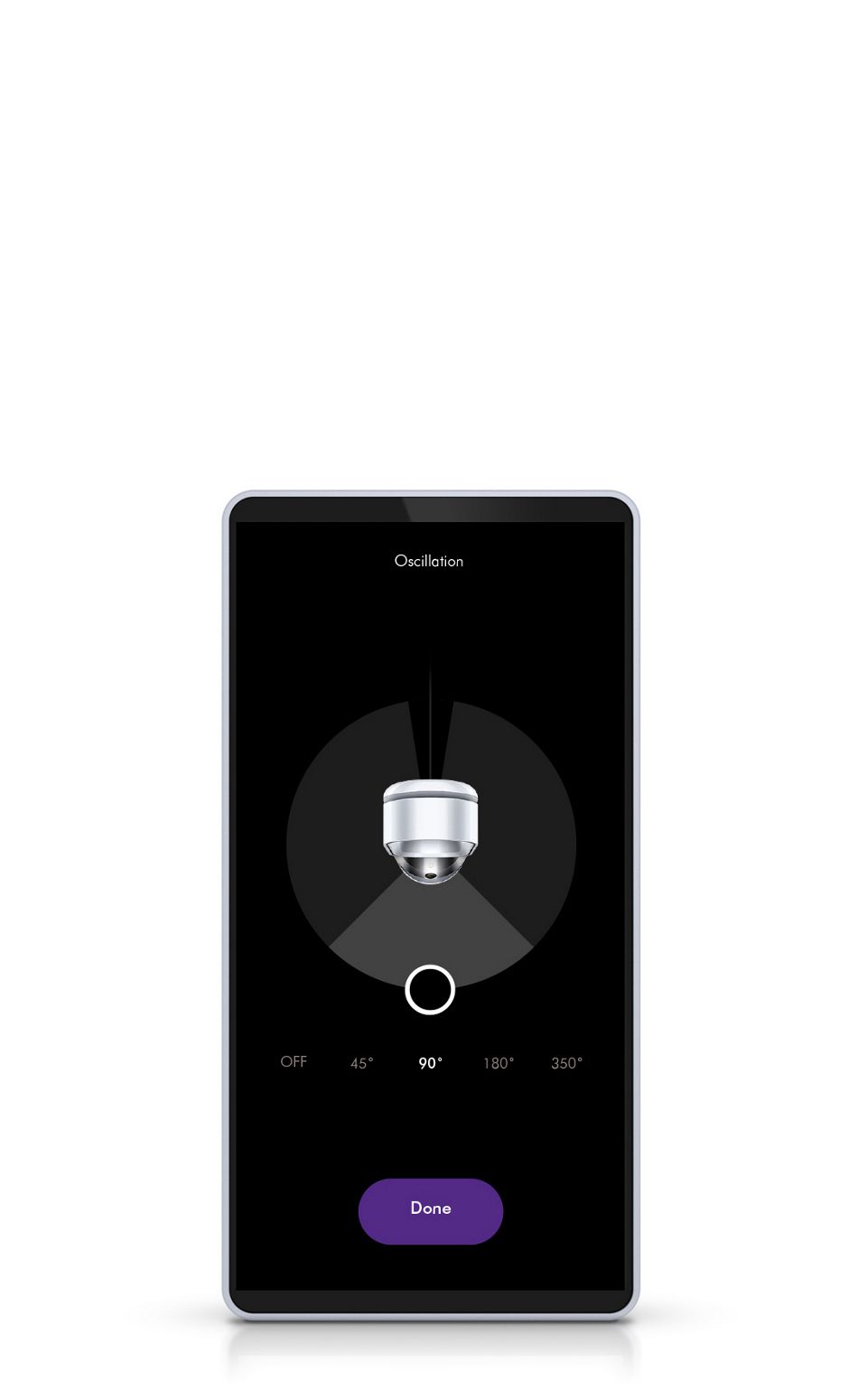 Set it and forget it
You can schedule Auto or Night-time mode, to purify and maintain your target temperature automatically. And with 7-day scheduling, you can make sure your air purifier stays on when you need it, and off when you don't.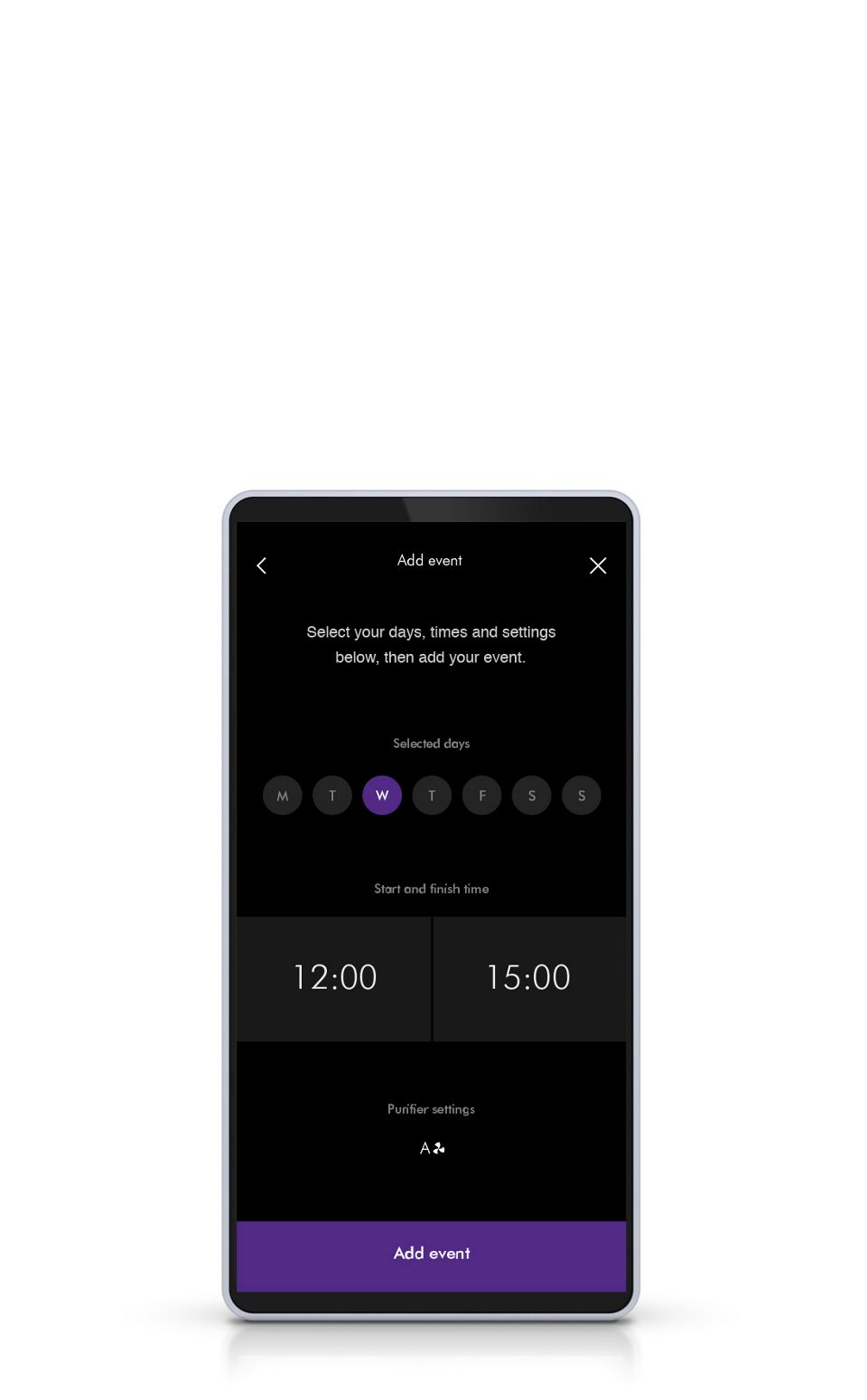 Filter life checks, at your fingertip
With separate monitoring on both the 360˚ HEPA filter and activated carbon filter, your app will let you know when your filters need replacing. So you can always make sure your purifier is working at its best.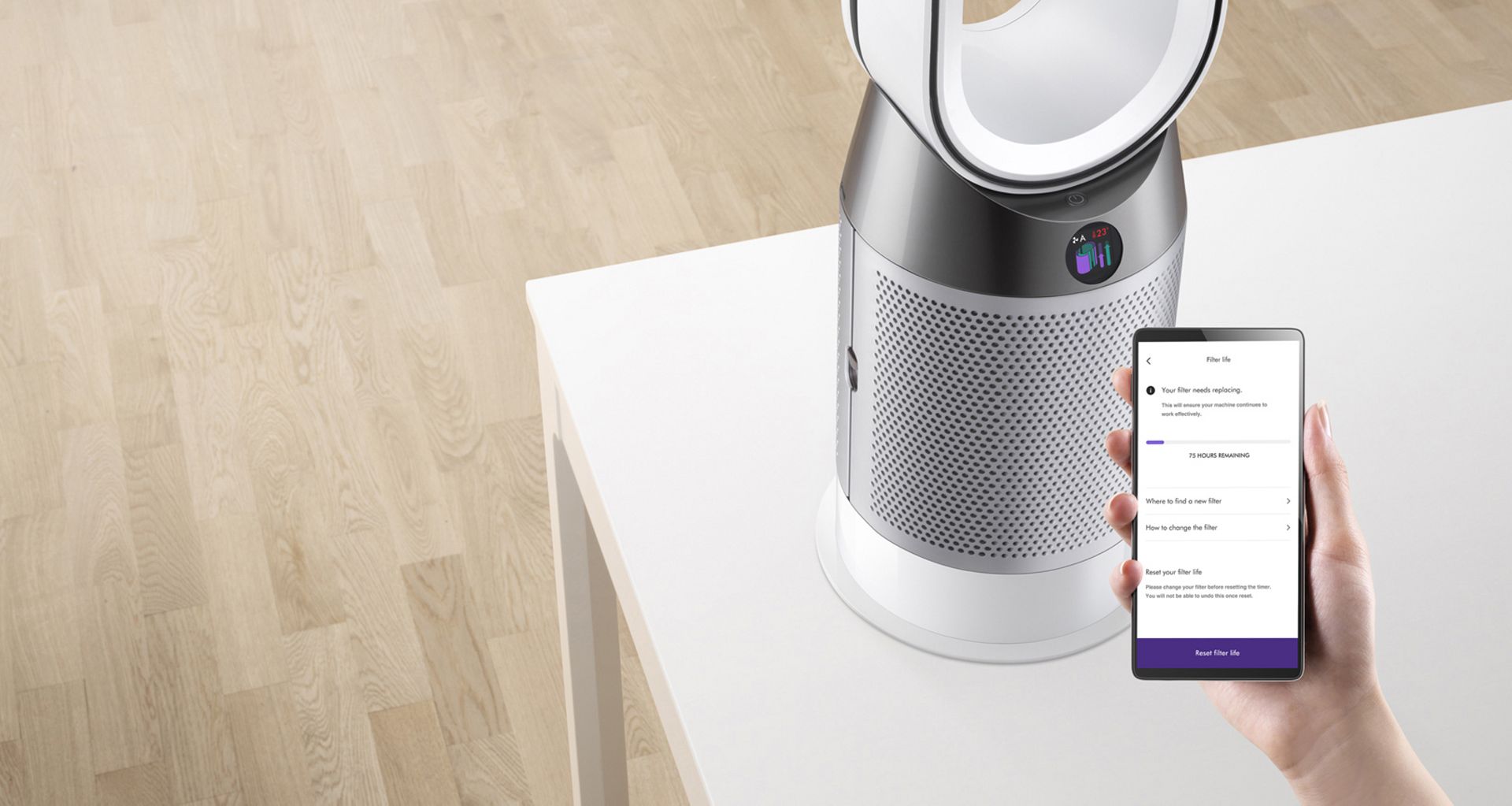 The MyDyson™ App now also supports:
Frequently asked questions
MyDyson™ is tailored towards specific machines and attachments. You can download the Dyson app once your new Dyson has arrived.
To install the app, scan the QR code found in the box. Download in the app store on your iOS or Android and jump in!
¹ Standard data and messaging rates may apply. Requires 2.4GHz or 5GHz Wi-Fi connection and app-enabled device. Requires iOS version 14.0 or above, or Android version 8.0 or above. Your mobile device must have Bluetooth 4.0 support.