Cleaning Checklist: Neglected Areas in the Home

26 May 2022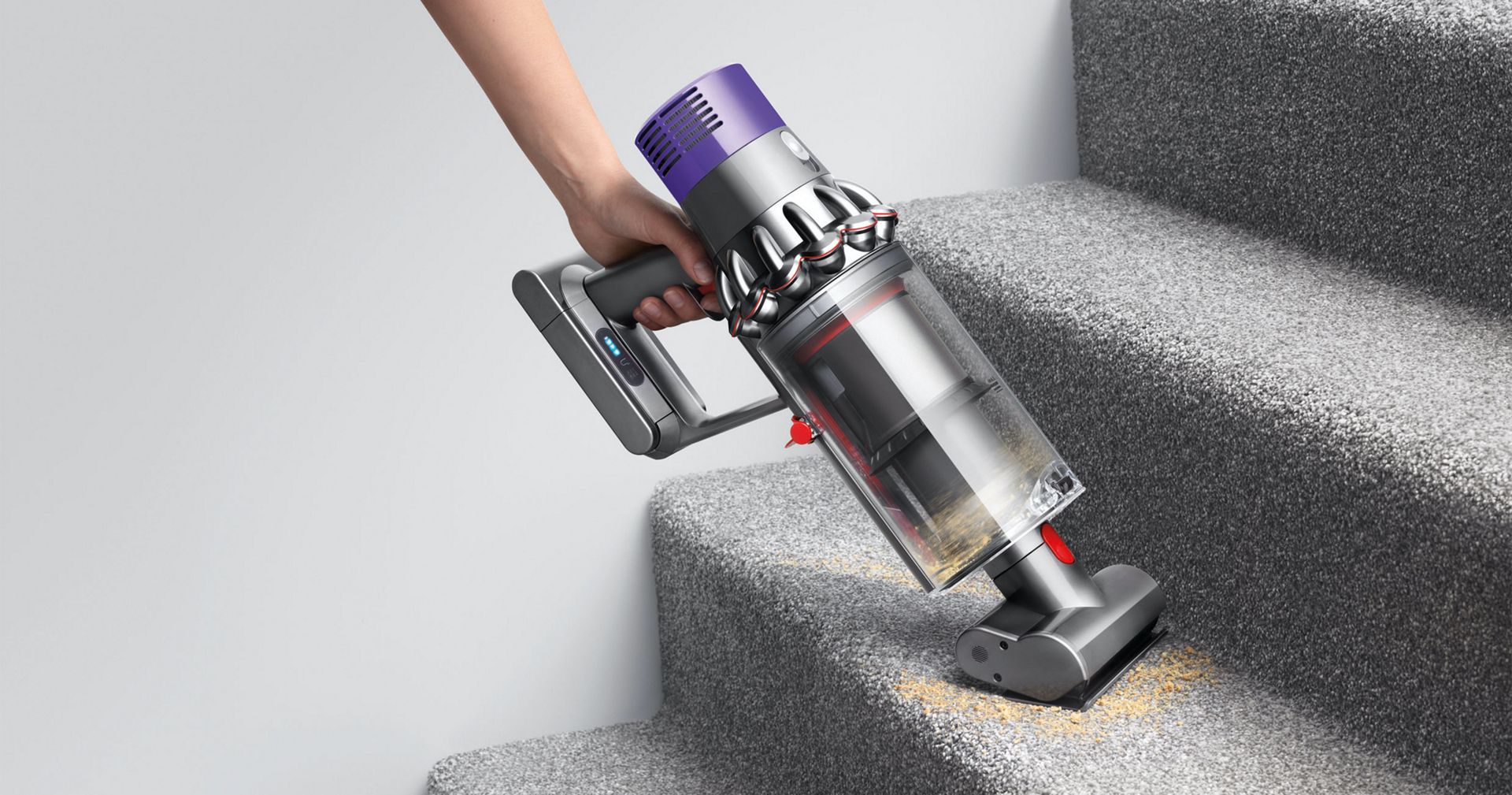 The average vacuum cleaning checklist tends to focus on high traffic areas like carpeted walkways and living room rugs, but fine dust and microscopic particles collect across every area of the house.
By only cleaning where visible dust and dirt appears, family members and pets are exposed to organic matter like microbiomes and bacteria, which can trigger allergies and impact health. As Dennis Mathews – Research Scientist in Microbiology at Dyson explains, "many of us clean our homes to remove unsightly dust and dirt; but very few people think about what is in our dust, and the negative impact it can have on our health. With most household dust being microscopic in size, it is important to remove the invisible dust from the corners of our home that we often overlook, in order to keep our homes healthier."
To ensure your house cleaning checklist achieves a positive health standard it's important to cover all areas (and know how to clean walls etc properly). Dyson's first Global Dust Study spotlights the most neglected areas and top cleaning tips for each space.
House cleaning checklist for neglected areas
With the help of Dennis Mathews, Dyson has identified the common neglected cleaning checklist, and how to make sure you capture and remove dust and dirt effectively.
1. How to clean walls
While walls are neglected by 92% of Australians, dust on this area can contribute towards mould growth over time. Using vacuums with advanced filtration – like the HEPA filter found in V15 Detect Complete™ alongside a damp cloth and cleaning wipes will effectively capture dirt and dust. For how to clean walls without damaging material, the Extension hose and Scratch-free soft dusting brush vacuum attachments lifts dust with soft nylon bristles, and adds 61cm for flexible reach.
2. How to clean ceilings
Ceilings harbour dust, cobwebs, and organic matter, but 92% of Australians also neglect to clean these areas. For how to clean ceiling spaces efficiently, lightweight vacuums like Dyson V12 Detect Slim™remove common dust matter while offering easy manoeuvrability. Use the Mini soft dusting brush to protect paint and covering, and the Crevice tool Crevice tool for hard-to-reach and narrow spaces. When cleaning areas like this, move top-down, starting with ceilings and then onto walls.
3. How to clean curtains
Soft and malleable areas are often missed in a cleaning checklist – curtains are neglected by 86% of Australians. The reality is that a high quantity of dust can gather in curtain folds, having fallen from walls and ceilings. The Dyson Mattress tool can effectively lift and capture particles from the soft fibres found in curtain materials. For how to clean curtains optimally, we recommend washing them at a high heat every so often if possible.
4. How to clean skirting boards
Awkward to clean and hard to reach, skirting boards are missed from 67% of Australian's house cleaning checklist. To solve this, the Combination tool in Dyson's hard floor vacuum, the Dyson Omni-glide™ lets you reach narrow spaces and see where you're cleaning. For how to clean skirting boards with marks, use a damp cloth after vacuuming.
5. How to clean pet beds
Though pet beds harbour dirt, dust mites and pet dander (microscopic life that can trigger allergies), 90% of Australians neglect to clean them. It's important for the overall health of homes to include pet beds in your cleaning areas, but pet dander is invisible to the naked eye. To solve this, the Hair Screw Tool lifts dander while preventing pet hair from tangling. Other complete cleaning tips include washing any removable covers at a high heat.
6. How to clean mattresses
Similar to pet beds, mattresses are breeding grounds for house mites who feed on skin cells and trigger allergic reactions. Even so, 71% of Australians leave them out of cleaning schedules. To remove dust, dead skin and the allergenic material that accompany it, vacuum your mattress on both sides using the Mattress tool. Cleaning tips for this area also include washing sheets and blankets on a high heat where possible.
7. How to clean stairs
Even though stairs are high-traffic areas, 82% of Australians neglect to clean them. Fallen dust and dirt brought in from outside can become trodden and engrained in, and left untended can damage the materials. Use the Combination Tool to reach the edges of steps and the Motorised brush bar on the treads to lift any ground-in dirt.
8. How to clean sofas
As we spend much of our time on sofas, the upholstery is exposed to high quantities of dander. Cleaning areas that are often used is an important part of any effective cleaning checklist. 57% of Australians miss sofas in their clean – by using vacuums with strong suction, you can remove as many potential allergens as possible.
Other cleaning tips for a whole-home clean
To make sure your cleaning checklist is fail-proof, it helps to create structure in your cleans. Habits to integrate include:
Keeping tools handy: vacuum tools elevate each clean by helping you vacuum hard-to-reach areas and target specific challenges as they come.
Clean in the right order: dust can become airborne – so vacuuming top down will capture as many fallen particles as possible. It's also essential to vacuum before mopping to avoid creating a favourable habitat for bacteria.
Clean regularly: the longer you wait in-between cleaning areas around the home, the harder it will be to dislodge dust and dirt. Clean 2 of the above spots each week for a whole home clean each month.
Find out more about using vacuum cleaner tools effectively next.