Dyson Purifier Cool Autoreact™
Automatic air purifier that purifies the whole room1 to help protect against allergies, bacteria and pet dander for a cleaner, healthier home.
Sealed to HEPA H13 standard – what goes inside, stays inside.2
Removes 99.95% of ultrafine particles3
Diffused mode diverts airflow to purify you without the effect of cooling.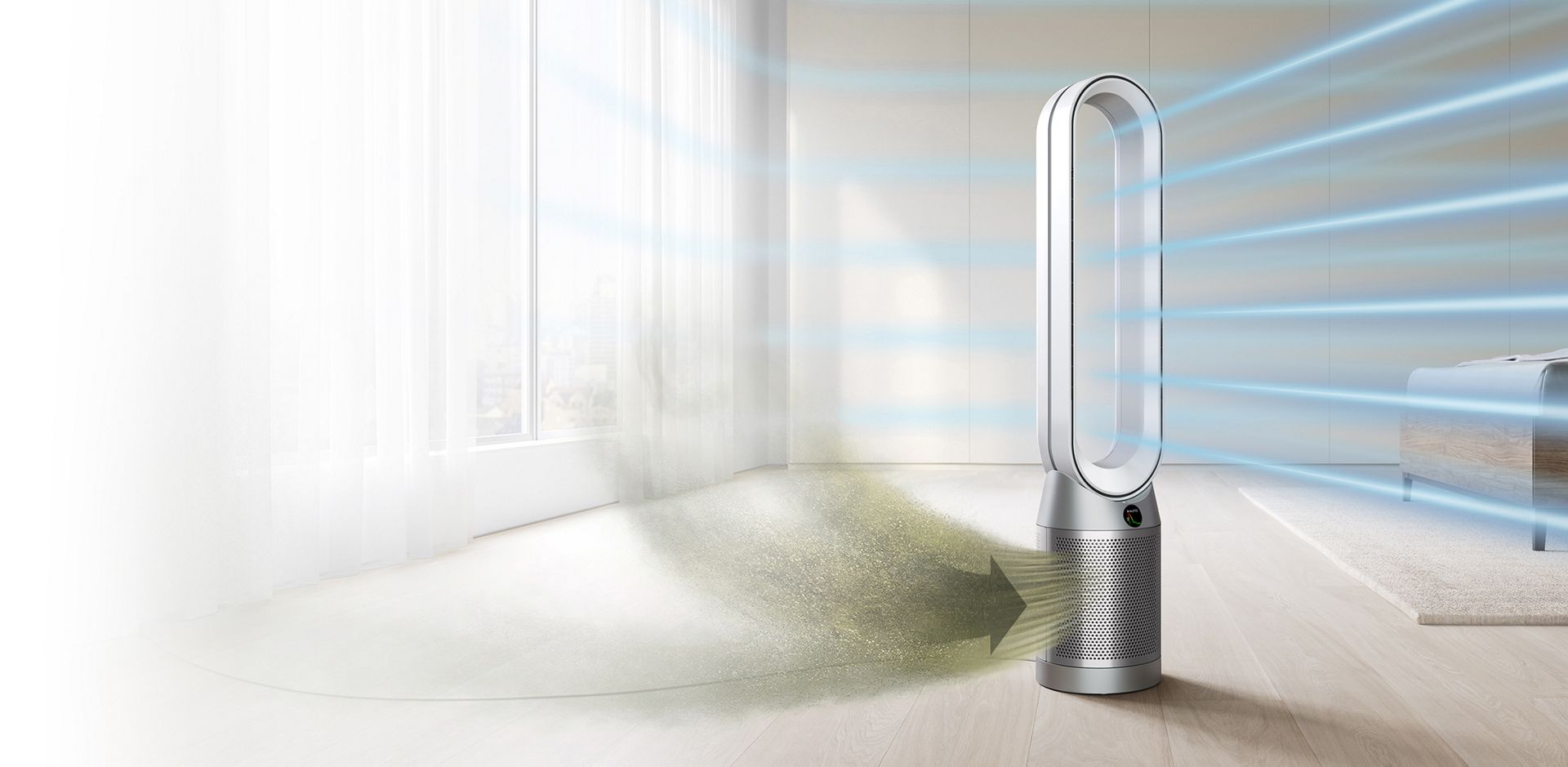 Buy direct from the people who made it
Poor air quality isn't just a problem outside. It's a problem inside too.
From plant pollen and cooking fumes, to VOCs and benzene found in sprays and candles, our homes can trap pollutants in the air. That's why Dyson purifiers automatically sense and remove them.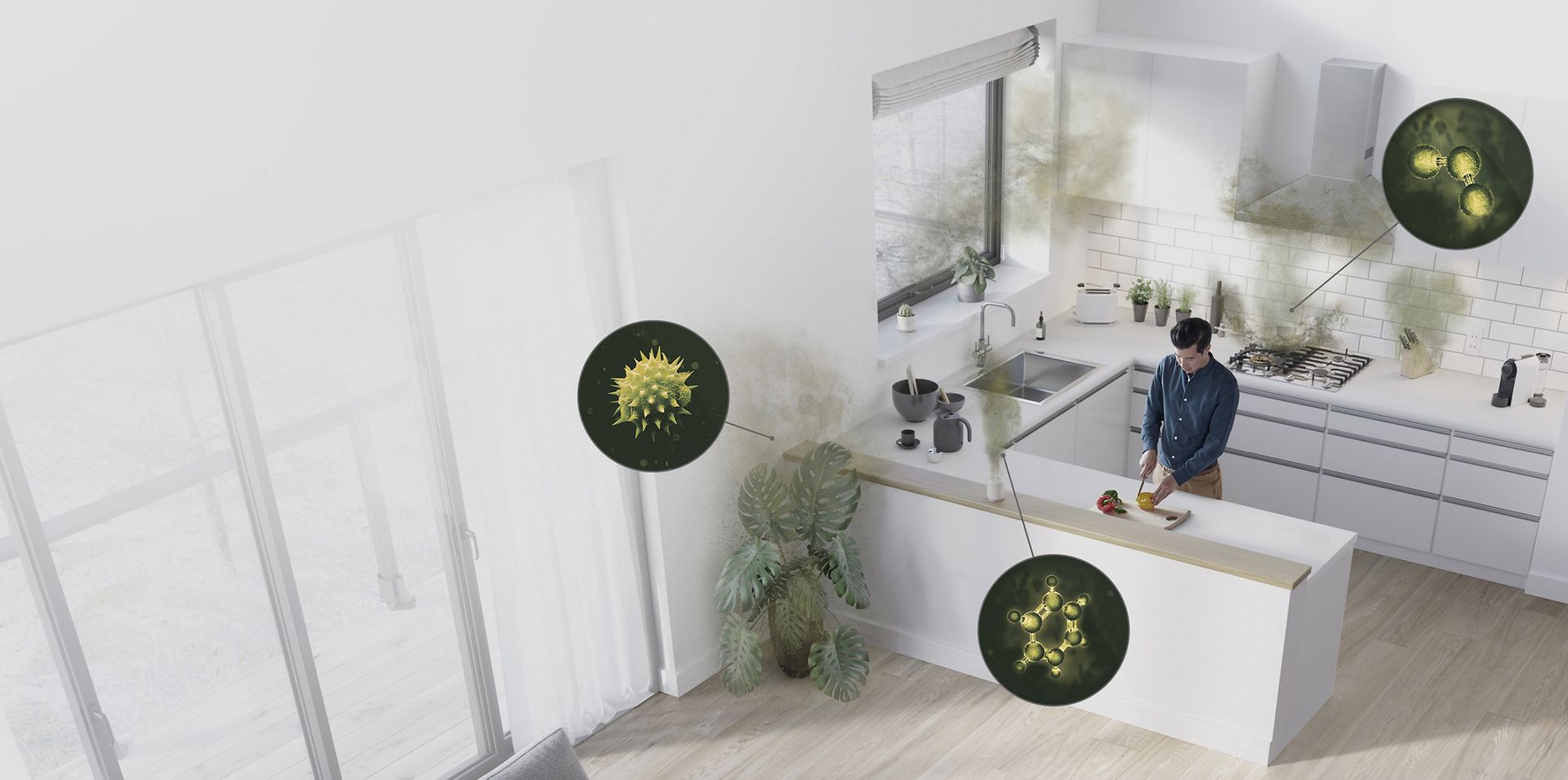 Common household pollutants
Traffic, building materials and furniture

Benzene and VOCs

Road traffic, tobacco and fuel-burning heaters

Nitrogen dioxide

Fumes and cooking

Odours

Pollen and allergens

PM10

Bacteria

PM5

Industrial emissions

PM2.5

Ultrafine particles

PM0.1
Captures and removes pollutants with HEPA air filtration
HEPA filter captures 99.95% of particles as small as 0.1microns.3 Many of the pollutants that can harm us aren't visible and can evade detection. A HEPA air filter can capture and destroy tiny particles and allergens, improving the air quality standards of indoor spaces. Inclusion of a HEPA filter benefits the health of every inhabitant. The second, activated carbon filter absorbs gases, odours and VOCs for effective air treatment.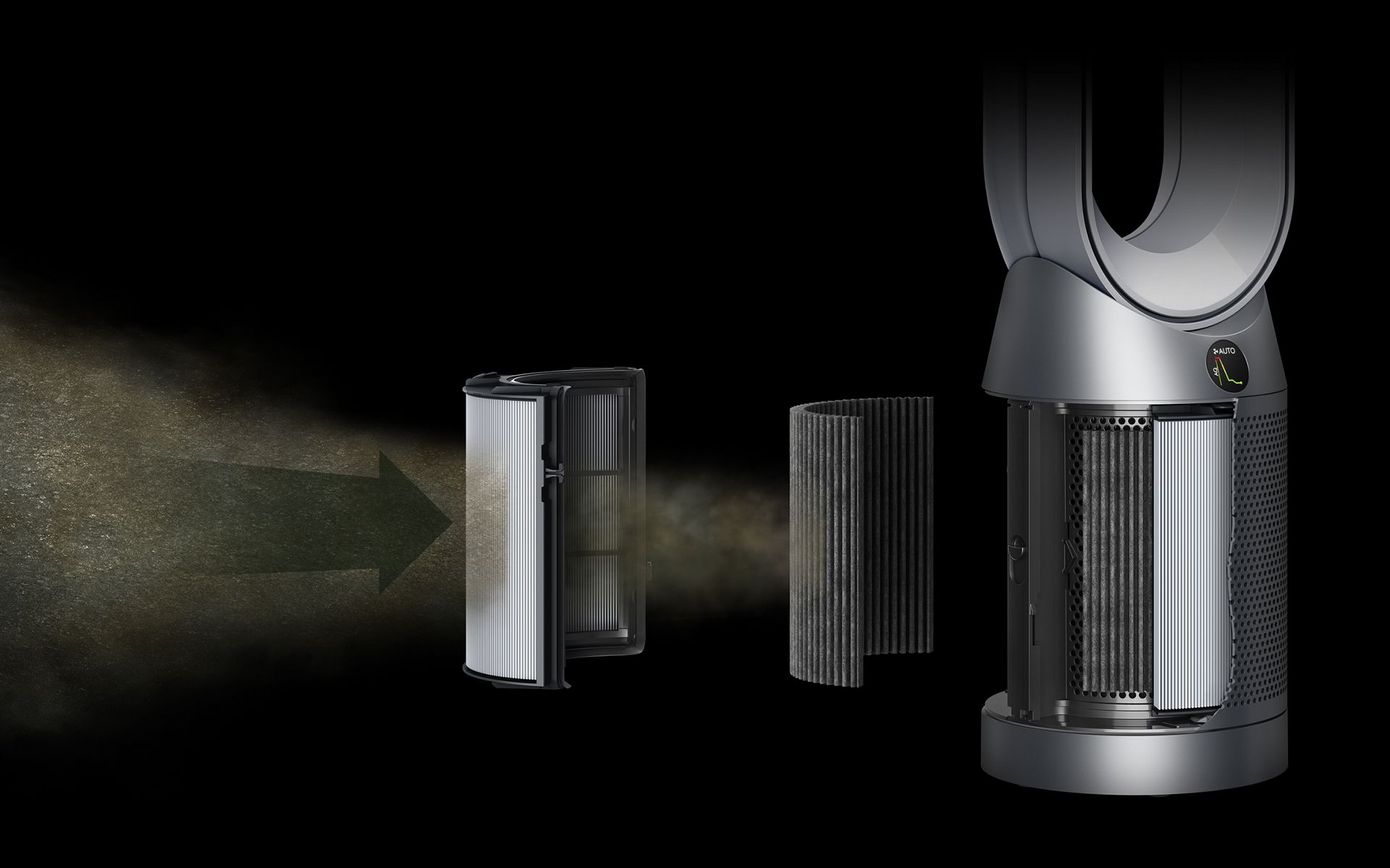 The Dyson Purifier Cool Autoreact™ is sealed to meet HEPA standard2
To prevent pollutants leaking back into the air, it's not just the filter that's sealed to HEPA H13 standard, it's the whole purifier.2 So what goes inside, stays inside.