Save $251
HEPA H13 purifier and fan.

Captures gases, pollutants and allergens.

Automatically senses and displays real time air quality.

Connects to the Dyson Link app. For larger spaces.



Save $251 off the RRP.
Was

$949.00
$698.00
Save

$251.00
Installment options with
&
Poor air quality isn't just a problem outside. It's a problem inside too.
From pets and flowers, to sprays and stoves, our homes can trap pollutants in the air. That's why Dyson air purifiers automatically sense and remove them.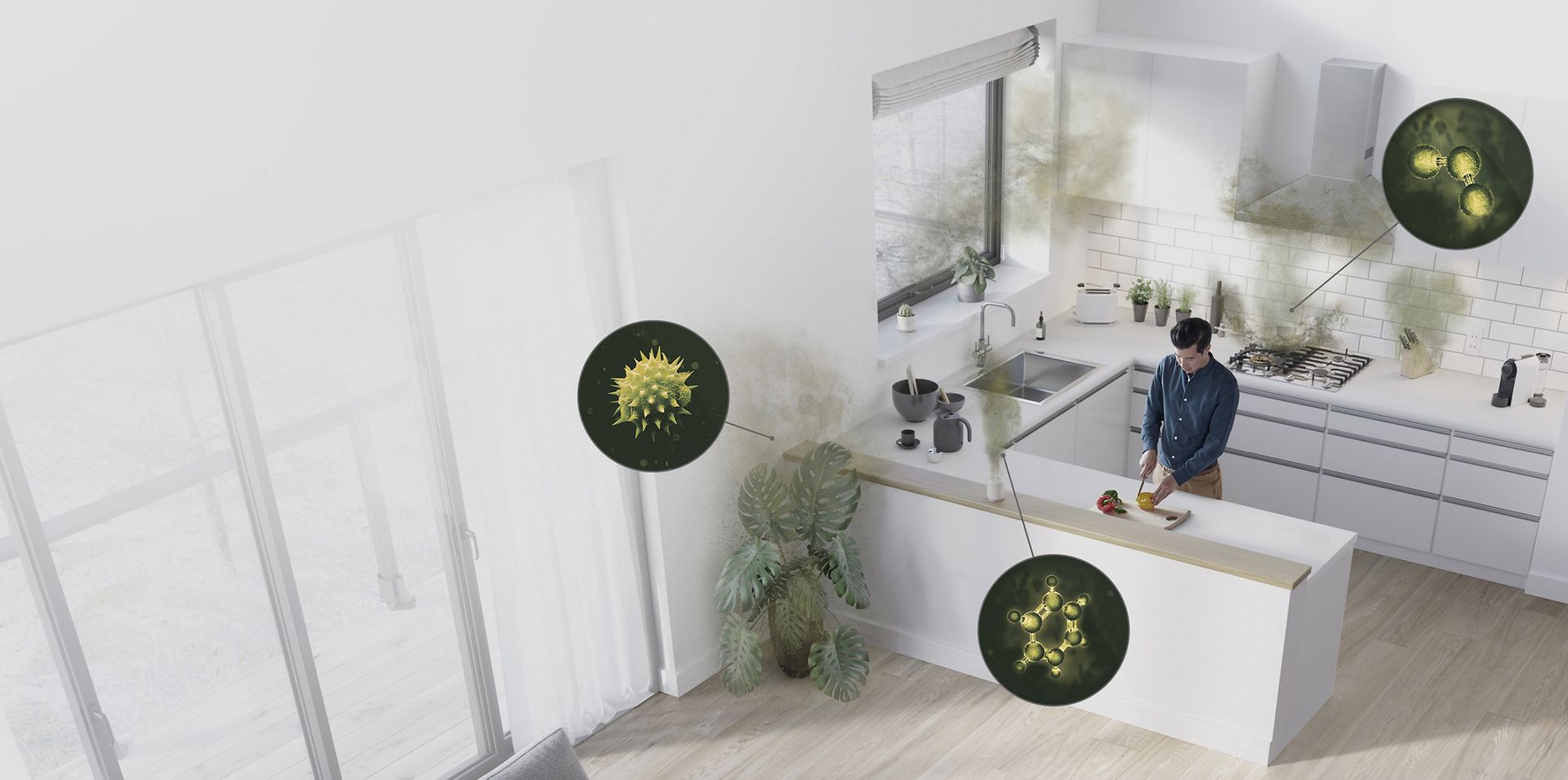 Common household pollutants
Formaldehyde

Painting, varnishes and printers

Benzene and VOCs

Traffic, building materials and furniture

Nitrogen dioxide

Road traffic, tobacco and fuel-burning heaters

PM10

Pollen and allergens

PM2.5

Industrial emissions

PM0.1

Ultrafine particles
Only a Dyson works like a Dyson
Proof of cleaner air

Sensors precisely diagnose, display and react to pollutants at a molecular level, displaying live air quality results on the LCD screen and MyDyson™ App.6

Unlike others, what goes inside, stays inside

The whole purifier is sealed to HEPA H13 standard4, removing 99.95% of particles as small as 0.1 microns.3

Whole room purification1

Air Multiplier™ technology draws in distant pollutants and projects purified air throughout the whole room.1
Powerful circulation to purify the whole room1
Only Dyson air purifier fans have Air Multiplier™ technology, to draw in distant pollutants and project purified air throughout the room.1

We test beyond the industry standard. For real living spaces.
Dyson engineers designed the POLAR air purification test to challenge the industry test standard – measuring filtration, sensing and circulation to ensure the whole room is purified properly.
CADR is not a measure of purification performance in a real-size room 28.5m3

Two additional fans boost circulation. Only one sensor measures air quality.

Dyson's POLAR test goes further to measure purification throughout a real-size room 81m3

No additional fans. Nine different sensors to measure even-room air quality.
Senses and reports, automatically
Automatically detects, airborne particles and gases, then diagnoses and reports them in real time.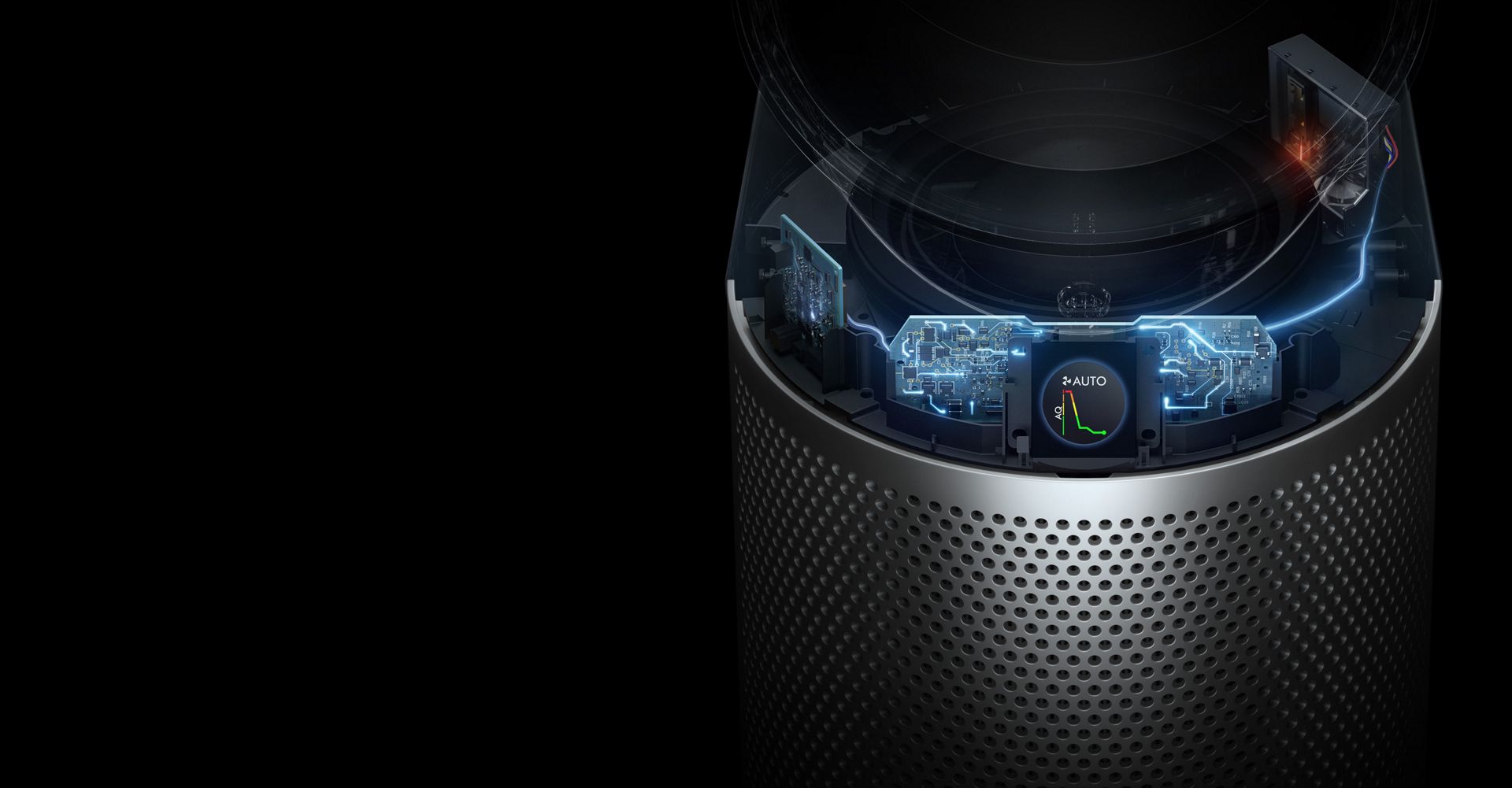 Captures with advanced HEPA filtration
The HEPA filter captures 99.95% of particles as small as 0.1 microns.3 Activated carbon absorbs gases5, odours and VOCs.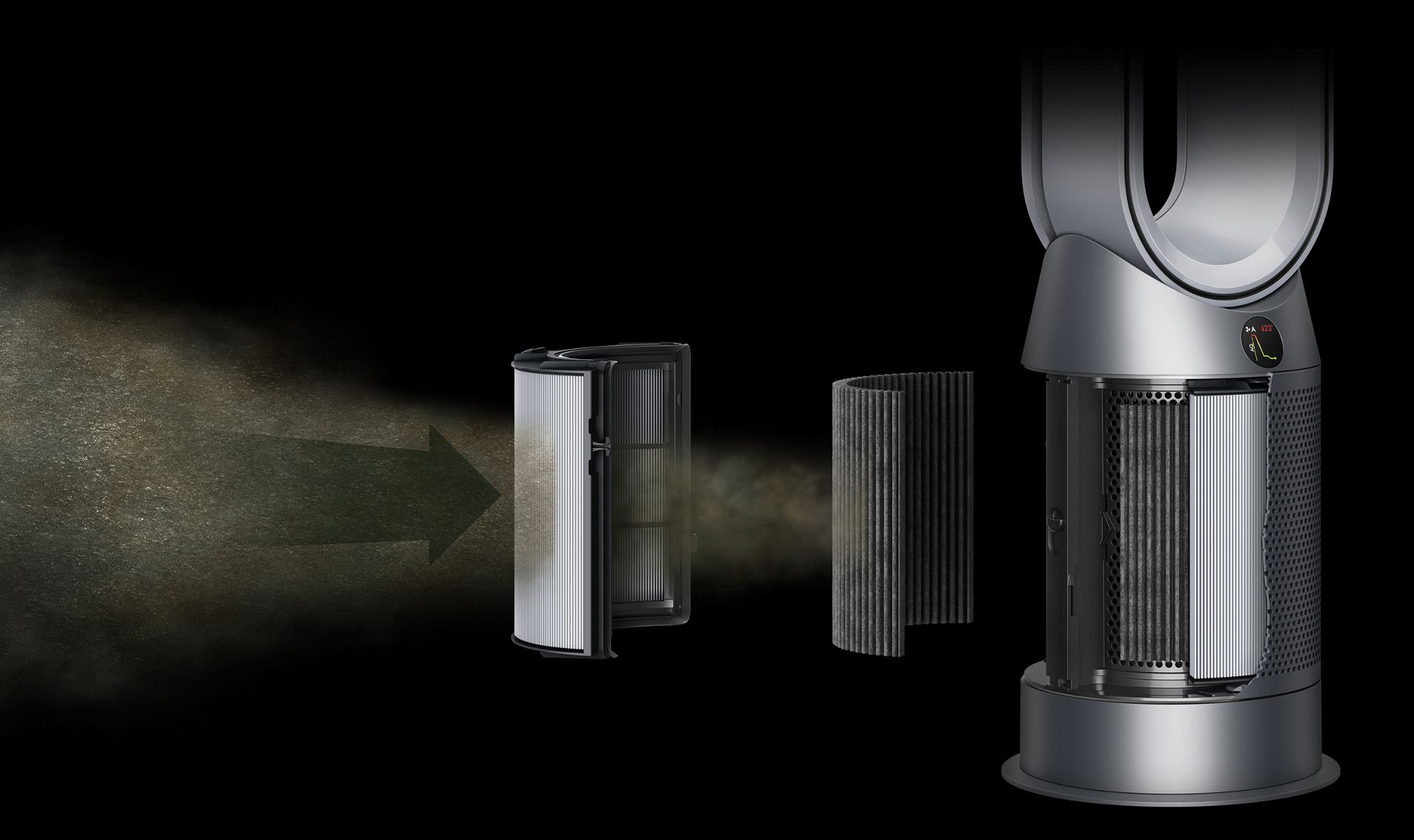 The purifier is sealed to HEPA H13 standard4, removing 99.95% of particles as small as 0.1 microns.3
To prevent pollutants leaking back into the air, it's not just the filter that's sealed to HEPA H13 standard4, it's the whole purifier. So what goes inside, stays inside.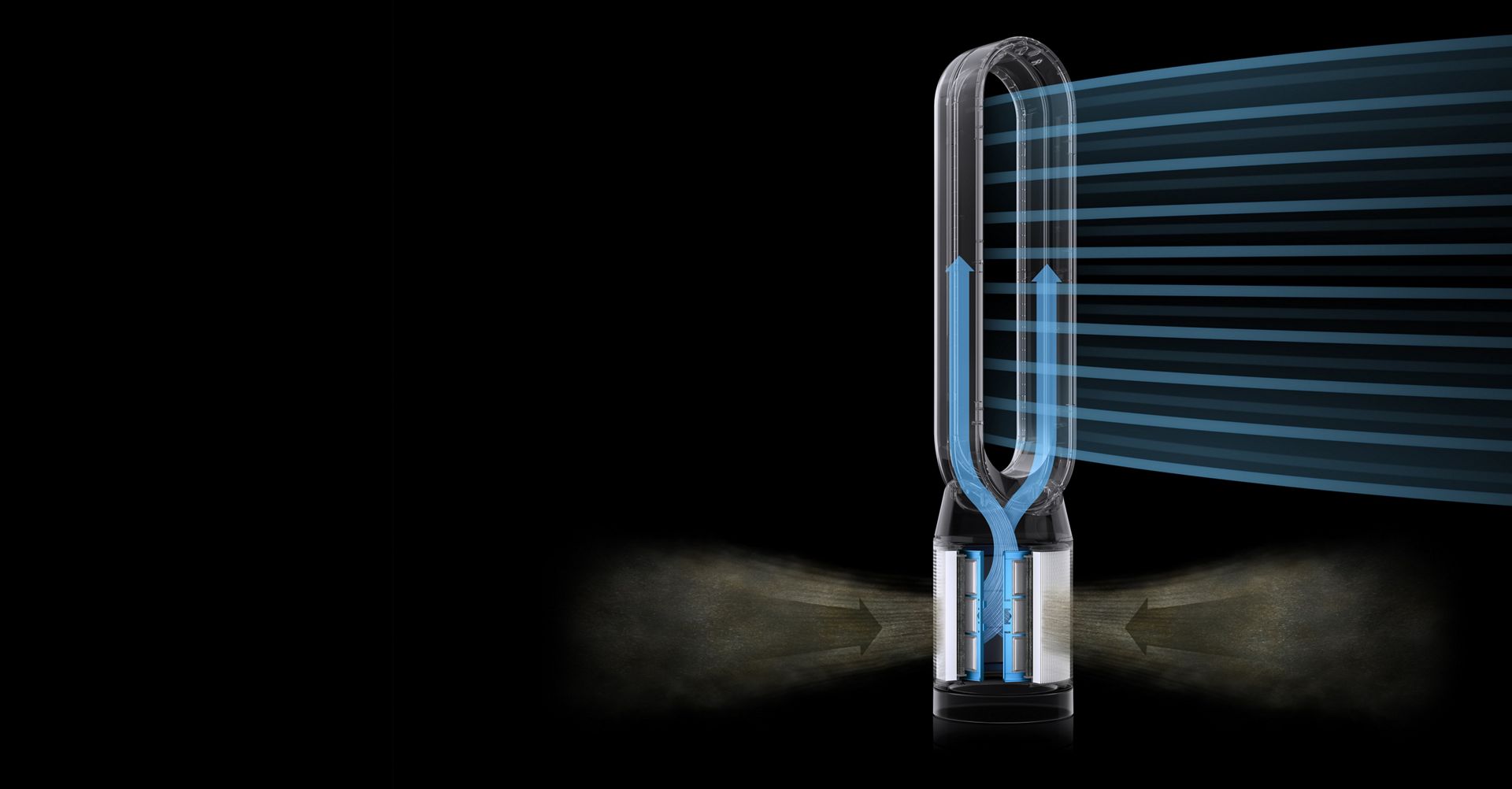 Additional features
Diffused mode. Purifies without cooling you.

Airflow is diverted through the back of the machine, maintaining effective purification.

Night mode

For lighter sleepers, it monitors and purifies using the quietest settings along with a dimmed display.

20% quieter

Acoustically engineered to reduce turbulence, so it's 20% quieter than the previous model.8

Easy filter care

The HEPA+carbon filters in your air purifier are quick and easy to change. With automatic filer-life notifications on the LCD screen or MyDyson™ App.6
Frequently asked questions
Dyson purifier fans are engineered to provide powerful, personal cooling. They're not designed to lower the temperature of a whole room like an air conditioner does.
Dyson purifiers capture gases3 and 99.97% of particles from the air. Air Multiplier™ technology amplifies surrounding air, projecting a stream of powerful, smooth, high-velocity airflow. So they project purified, cleaner air throughout the room, or wherever you need it.5
Dyson air purifiers feature a Night mode. This mode uses the machine's quietest settings with dimmed display for lighter sleepers.
The Dyson Purifier Cool™ can control and monitor your home environment directly from your mobile device through the Dyson Link app. The Dyson Purifier Cool Autoreact™ has all of the benefits of a Dyson Purifier Cool™ without the app connectivity.