Support for your Dyson Corrale™ straightener with four-pin Flight-ready tag
Here you can find support for your four-pin Flight-ready tag, your user manual and more.

Please check whether your straightener has a two-pin or four-pin Flight-ready tag. For machines with a two-pin tag, there is a dedicated support page that can be accessed here.

Getting started
Your Dyson Corrale™ straightener is engineered to be easy to use. To get started, watch our video guide or follow the steps below.
2. Insert the Flight-ready tag

Remove all packaging from the Flight-ready tag. It can now be inserted to enable your straightener's controls. Your tag is tethered to your machine.

3. Fully charge your straightener

To maximise cordless run time, always fully charge your straightener before using it. While charging is in progress, an amber light is displayed. This light becomes green once fully charged.

1. Unlock your straightener

Simply slide up the Lock button on the front of your straightener to open it.

4. Prepare your hair for styling

Your hair should be dry before you style. To get the best results, make sure it's also tangle-free.

5. Turn your straightener on

Press and hold the Power button until a battery icon appears on the screen.

6. Choose your temperature

As the flexing plates enable enhanced styling with less heat for less hair damage¹, we recommend you try the lowest setting of 165°C first. If you feel you need more heat for your hair type, length or desired style, you can increase the temperature to 185°C or 210°C.
Flying with your straightener
International Civil Aviation Organization (ICAO) regulations state that cordless straighteners can only be carried on an aircraft if the heaters are isolated from the battery. To meet these regulations, your Dyson Corrale™ straightener has been designed with a Flight-ready tag that disconnects the battery. You need to remove the tag before airport security and leave it disconnected throughout the flight.
You can find a step-by-step guide to flying with your straightener below.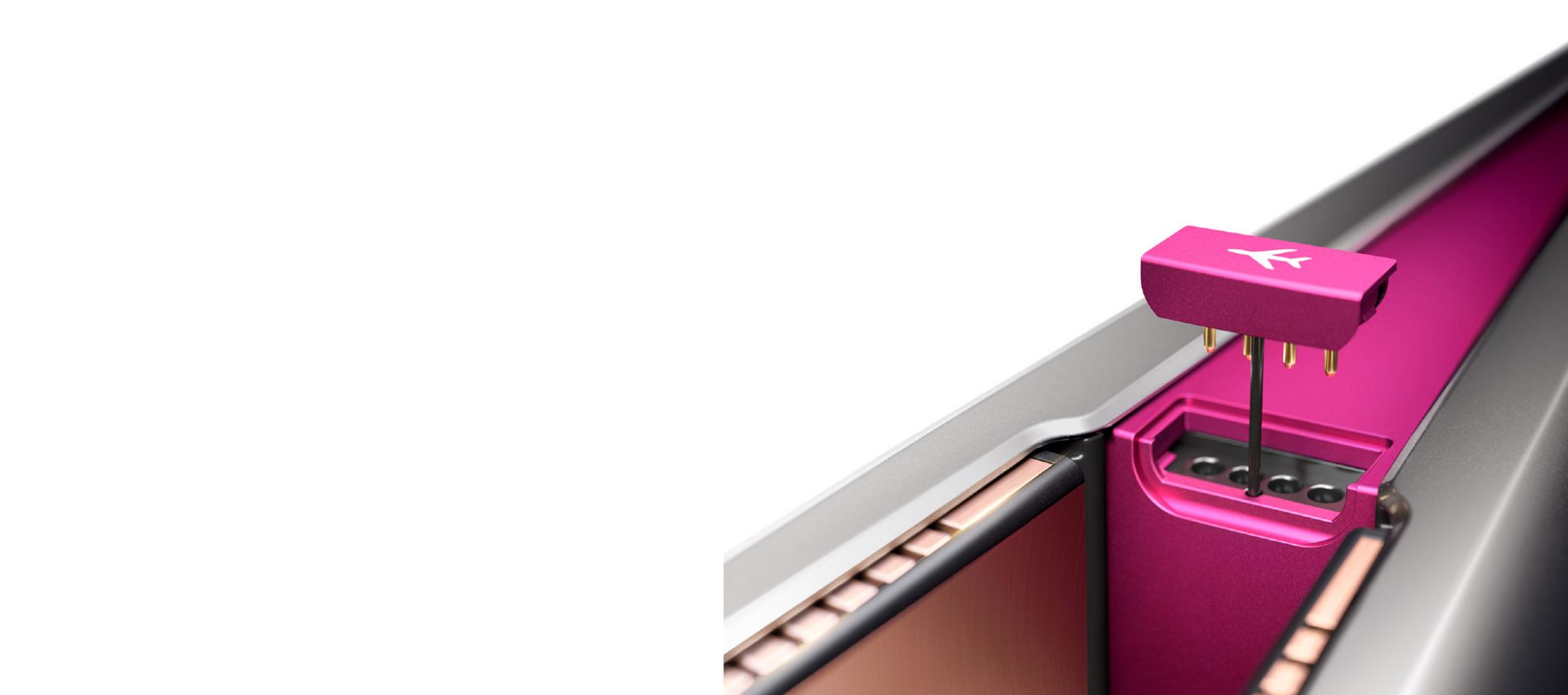 Please note that regulations in Japan mean you will not be able to fly in or out of any Japanese airports with your straightener.
How to fly with your straightener
Airline approval is required if you're travelling with a battery-powered heat-producing product. Cordless straighteners are in this category, so we recommend contacting your airline before you travel. Explain that your straightener has a Flight-ready feature which isolates the heaters from the battery, to meet ICAO regulations. If you lose your Flight-ready tag, please click here. To use it, follow these six simple steps:
1. Before packing your straightener, unlock it and remove the Flight-ready tag.

2. Press the Power button and check an aeroplane icon appears on the screen.

3. Close and lock your straightener, then place it in its Heat-resistant travel pouch.

4. Slide the Flight-ready tag into its protector to keep it safe.

5. Store in your hand luggage, not hold luggage.

6. Leave the Flight-ready tag disconnected throughout the flight.
How to fly with your straightener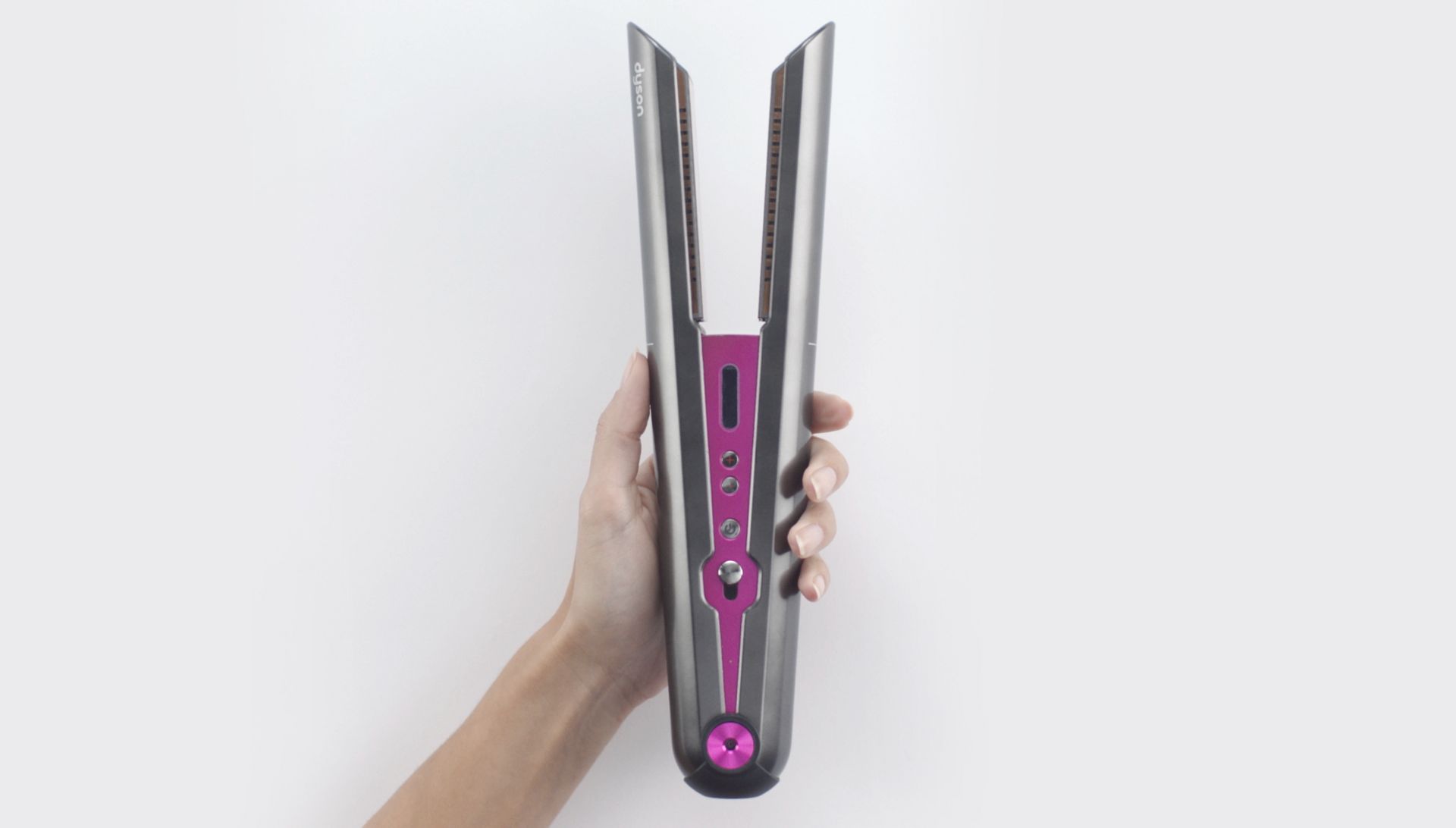 Dyson Corrale™ straightener user manual
Download your Dyson Corrale™ straightener user manual.
Flight-ready tag lost or removed
Our Flight-ready tag allows you to use your straightener, while meeting airline regulations. If you have removed or lost your tag, please call 1800 239 766.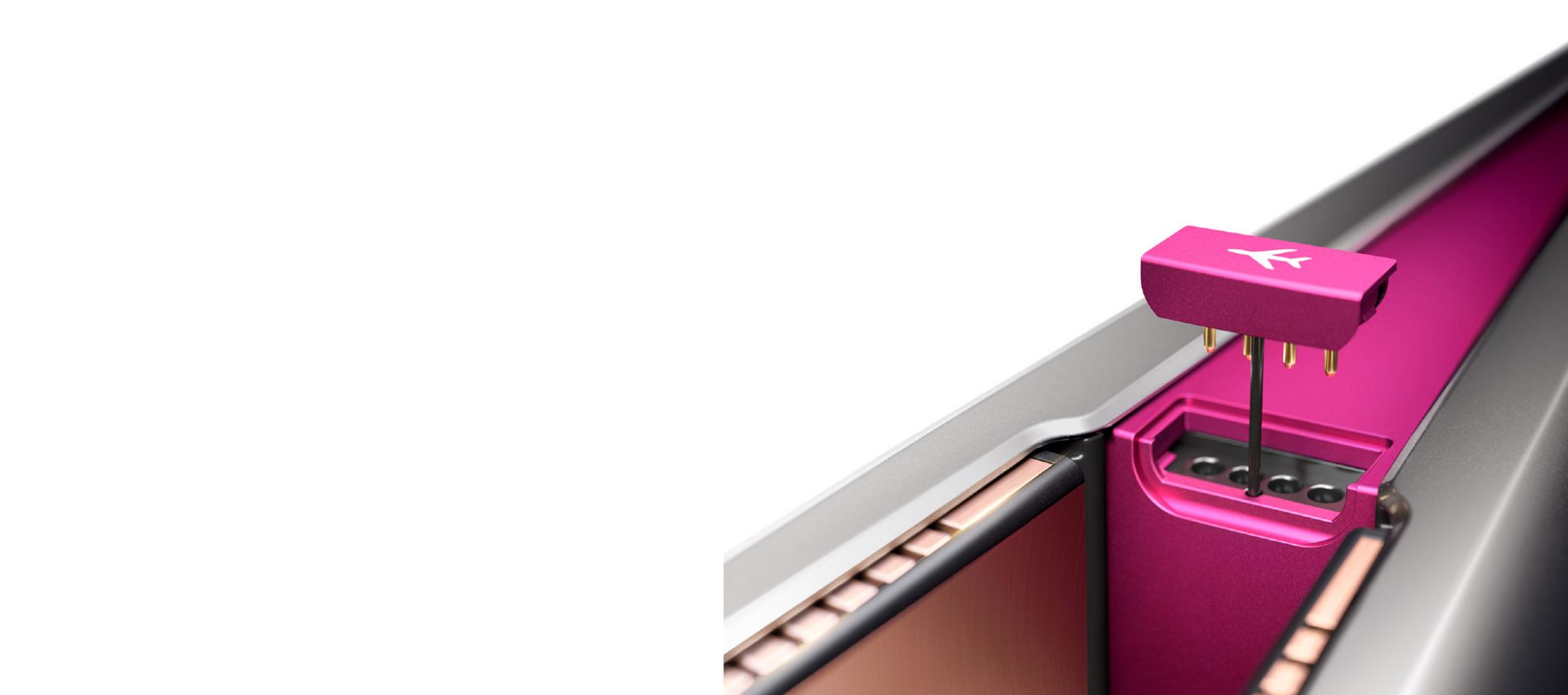 The Dyson guarantee
'How to' videos

To help you get the most from your machine. Quick and easy.

Helpful tips

Tailored reminders that will keep your machine working at its best, for longer.

Exclusive owner benefits

Priority access to previews of new Dyson technology, events and offers.

Expert advice. 6 days a week.

Freephone and live chat. Available Monday to Friday from 8am to 6pm and Saturday from 8am to 5pm AEST.

Free Dyson parts and labour

Replacement parts or repairs if something goes wrong during your guarantee period.

Hassle-free replacement

If we can't repair your machine, we'll replace it while it's under guarantee. Fast.
We don't stop caring about our machines once they're yours. Activating your guarantee allows us to give you a tailored, complementary, direct service for your machine. Even after your guarantee has ended, we'll still be on hand to help.