Powerful cleaning on all surfaces
Powerful suction on both carpets and hard floors.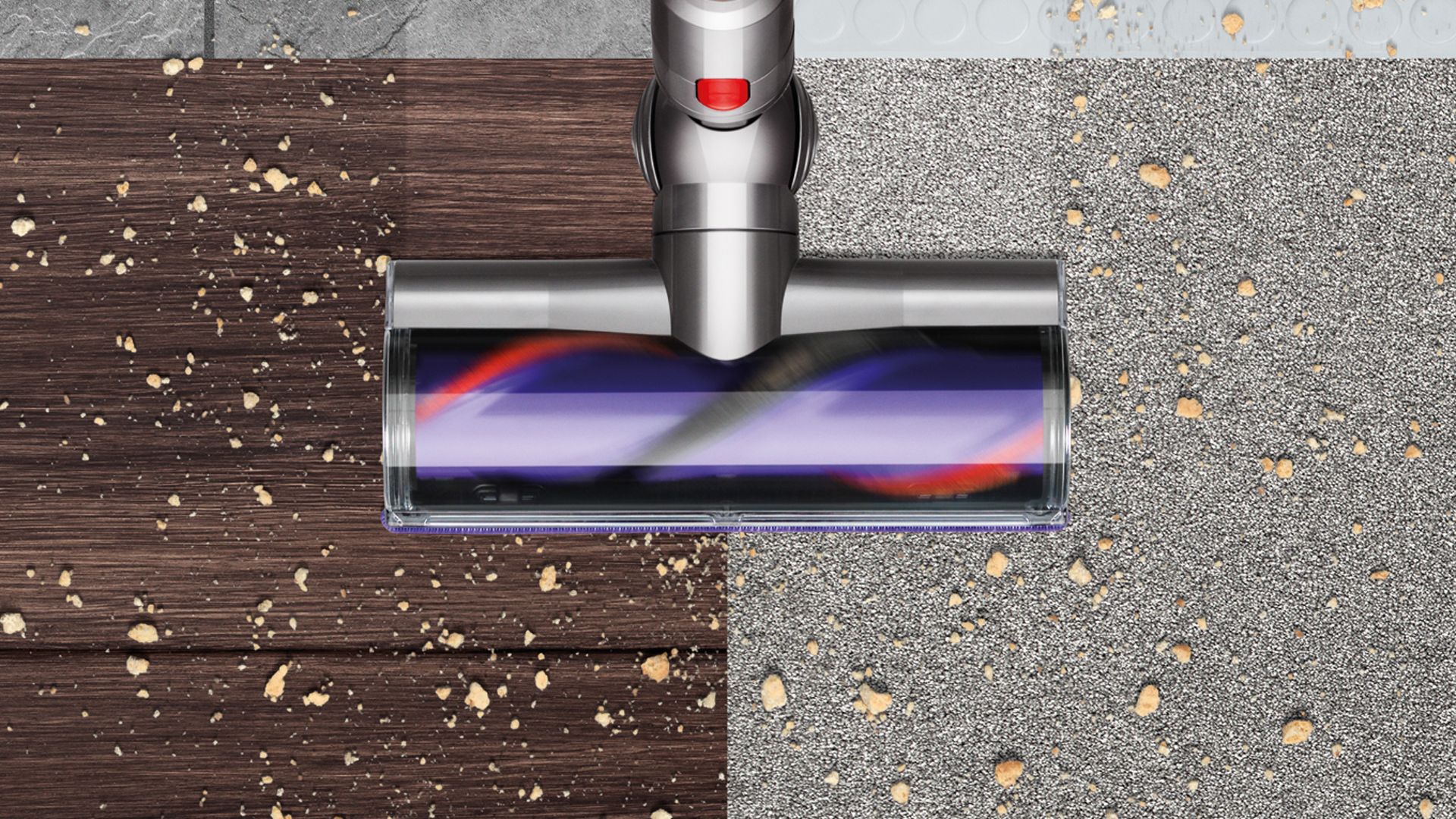 Pioneering technologies
Whole-system filtration

With an airtight gasket around the cyclone assembly and a pressurised rubber seal around the advanced filter, the whole system is fully sealed - preventing dust, allergens and bacteria from leaking back into the air. This means the vacuum retains 99.97% of dust as small as 0.3 microns, and expels cleaner air.2

Radial™ cyclone technology

Generating forces of more than 79,000g, the vacuum flings microscopic particles - such as pollen and even bacteria - into the bin. By arranging each of the 14 cyclones concentrically around the central axis of the machine, air flows more efficiently through it. As the cyclones narrow, air is accelerated from 45mph to 120mph to create the centrifugal forces that capture fine particles.

Acoustic control

An aerodynamic motor housing regulates the airflow path around the motor, reducing noisy turbulance. It's combined with acoustic material to absorb vibrations, a post-motor filter that dampens sound, and an acoustic baffle which further reduces volume by blocking the line of sight to the sound source.
The right power when you need it
Three cleaning modes to suit any task. Suction mode 1Strong suction for versatile cleaning across hard floors and carpets. Suction mode 2Additional power for everyday cleaning across all surfaces.Boost modeDesigned for quick, intensive cleaning.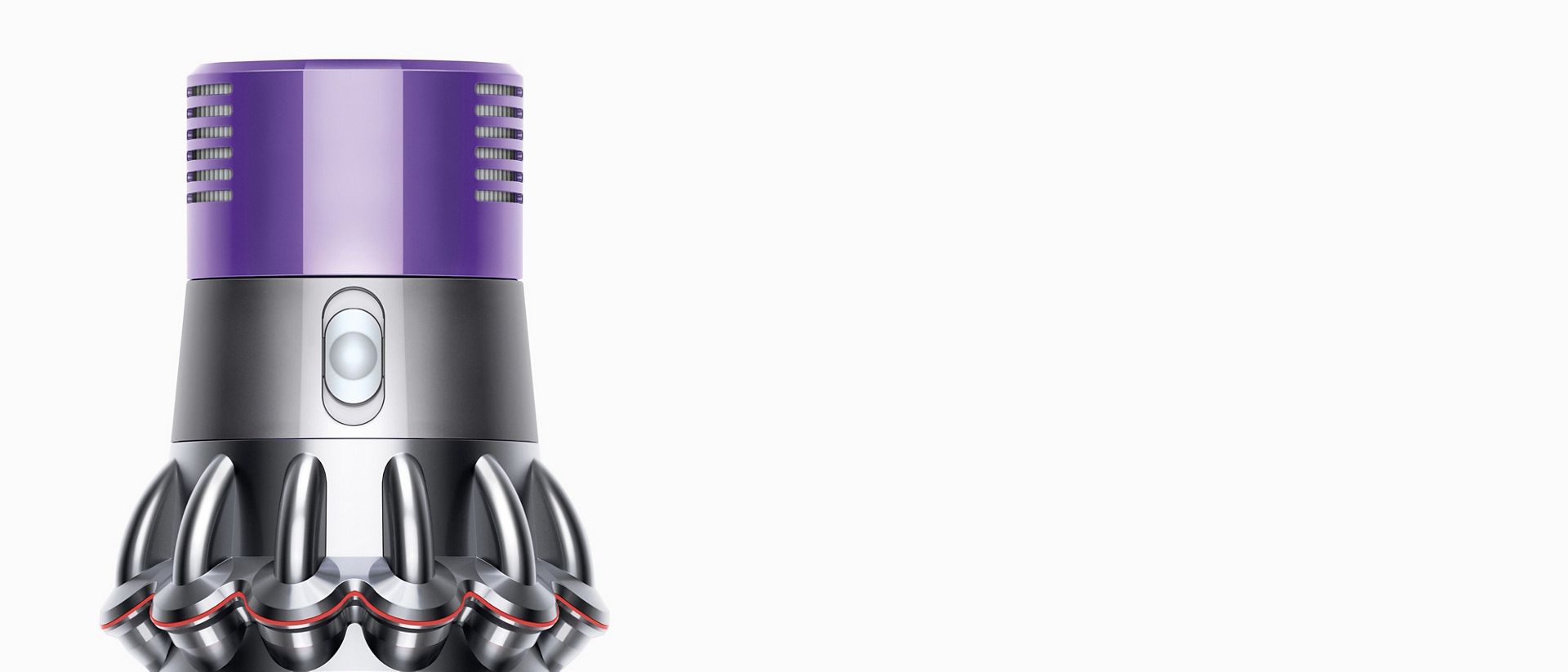 Cleans anywhere
Dyson cord-free technology makes cleaning easier all around your home.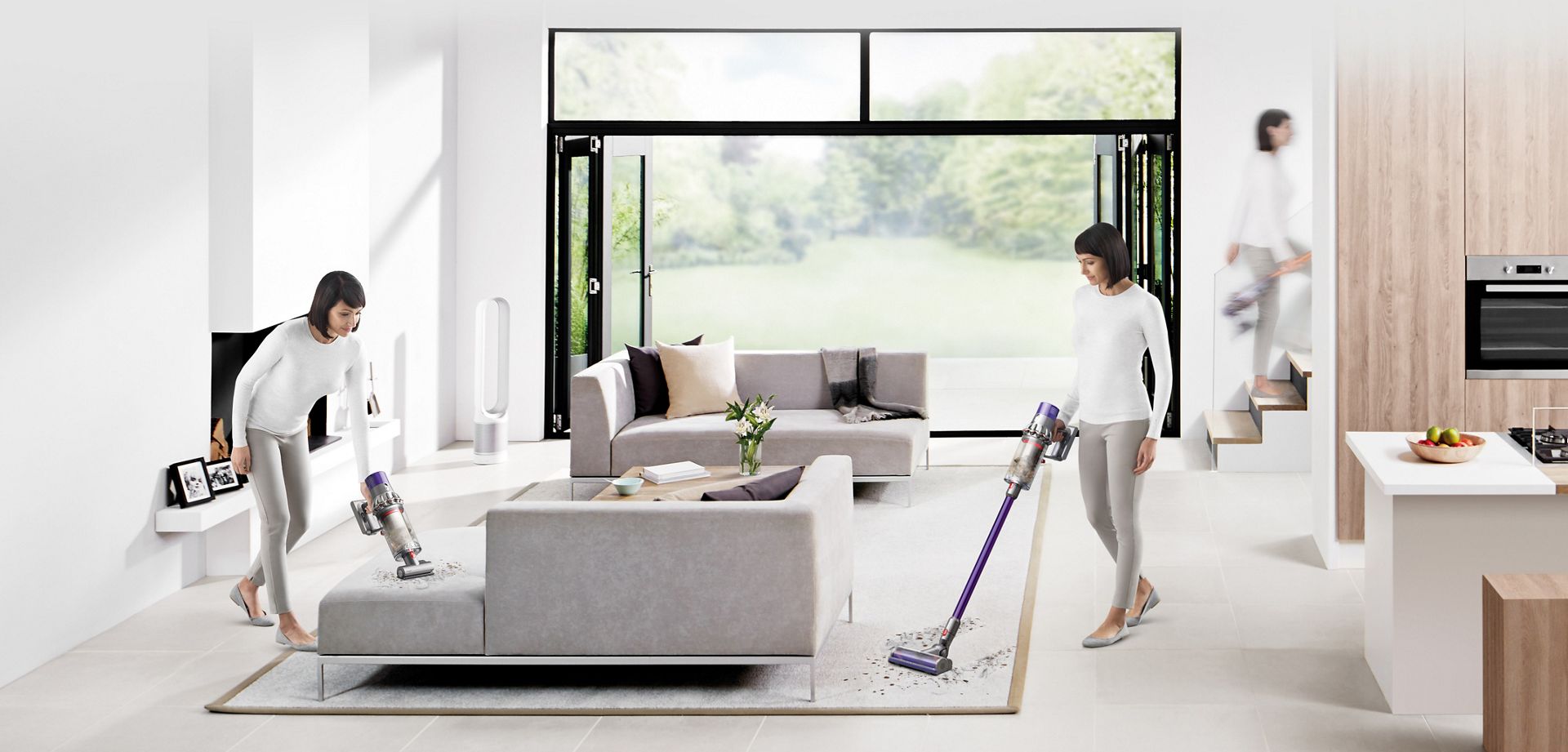 Quickly transforms to a handheld

Changes to a handheld vacuum cleaner in just one click. For versatile cleaning throughout your home and beyond.

Holds more dirt. Easier to empty.

The large bin means less stopping to empty, while the hygienic 'point and shoot' system drives dirt deep into your bin in one easy action.

Neatly stores and charges

The Dyson Cyclone V10™ vacuum drops into the wall-mounted dock, to recharge it and tidily store tools. So it's ready to grab and go.
20% more suction power than a Dyson V8™ vacuum
Up to 60 minutes run time
2 tools included
RRP: $899
30% more suction power than a Dyson V8™ vacuum
Up to 60 minutes run time
6 tools included
RRP: $999
1 Suction power tested in most powerful mode.
2 Tested against ASTM F1977-04 (particles sized 0.3-0.5 microns), tested in MAX mode.
3 In suction mode one with non-motorised tools.