Powerful, versatile and low noise. With de-tangling technology.
Engineered for homes with pets.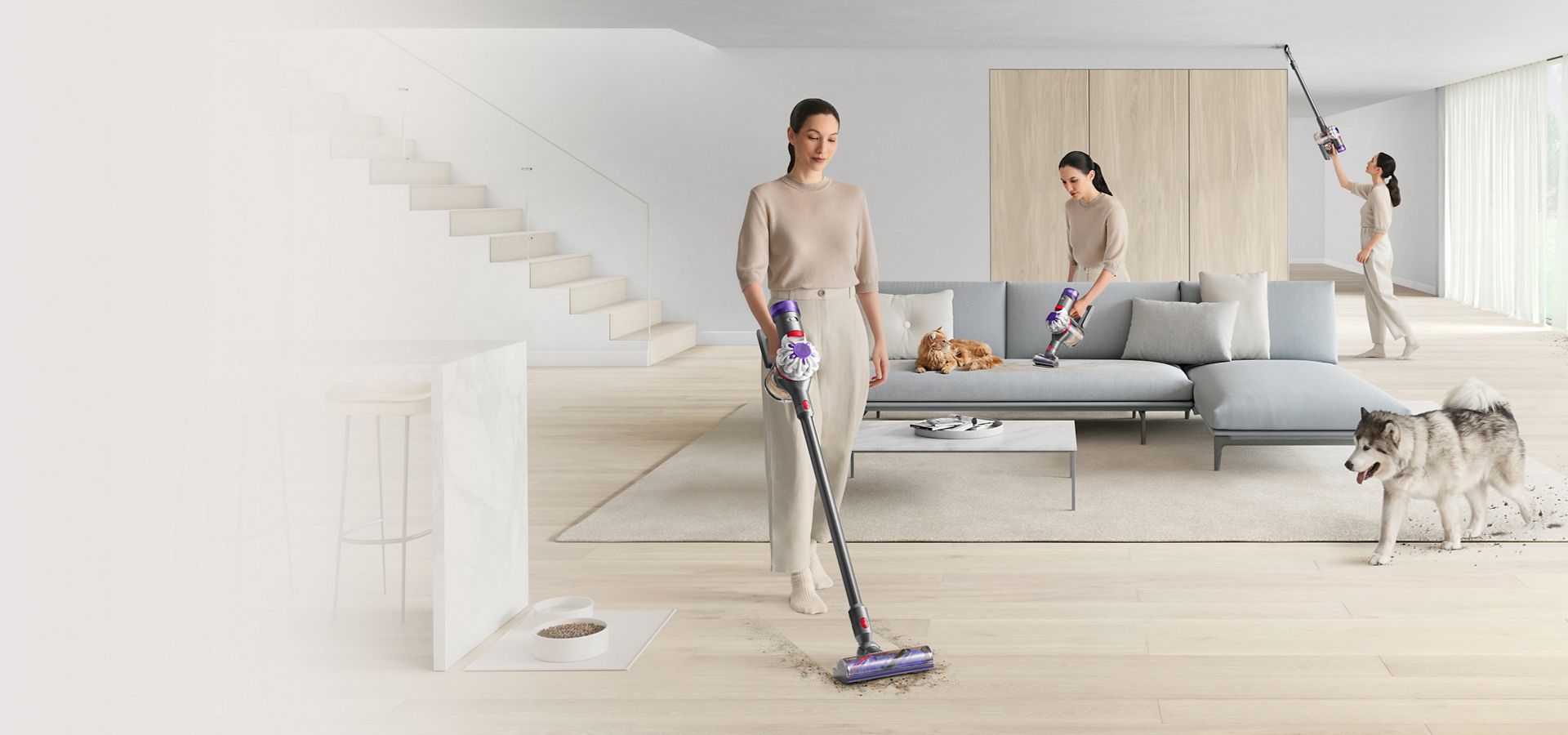 Engineered for homes with pets
Dyson's latest cleaner head technology removes stubborn dust, dirt and hair from all around your home.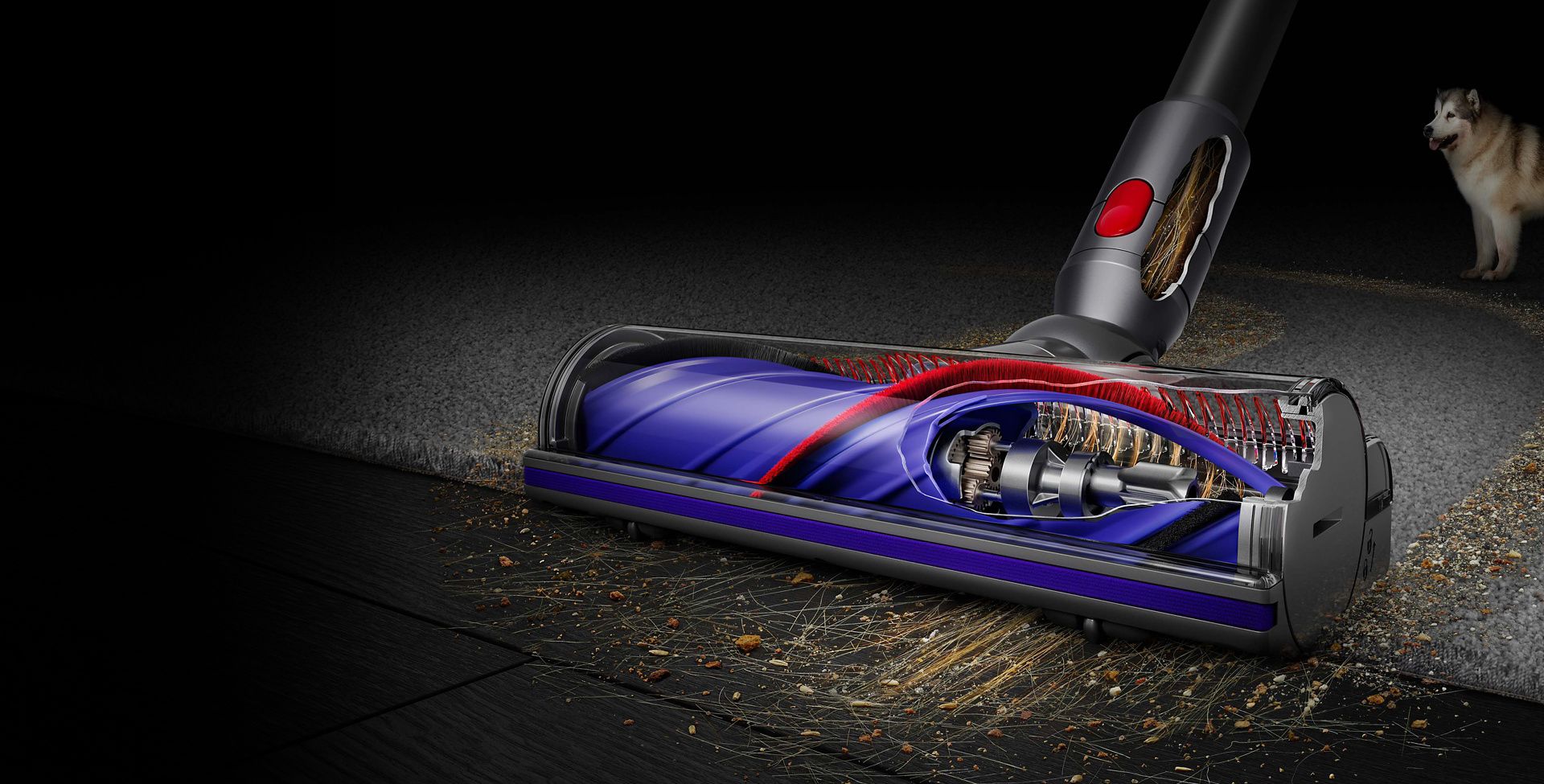 Low noise
Engineered for low noise. Streamlined airways and open-cell foam direct airflow around the motor to reduce noise. Fluted funnel and baffle block sound. Acoustic felt and closed-cell foam absorb vibrations.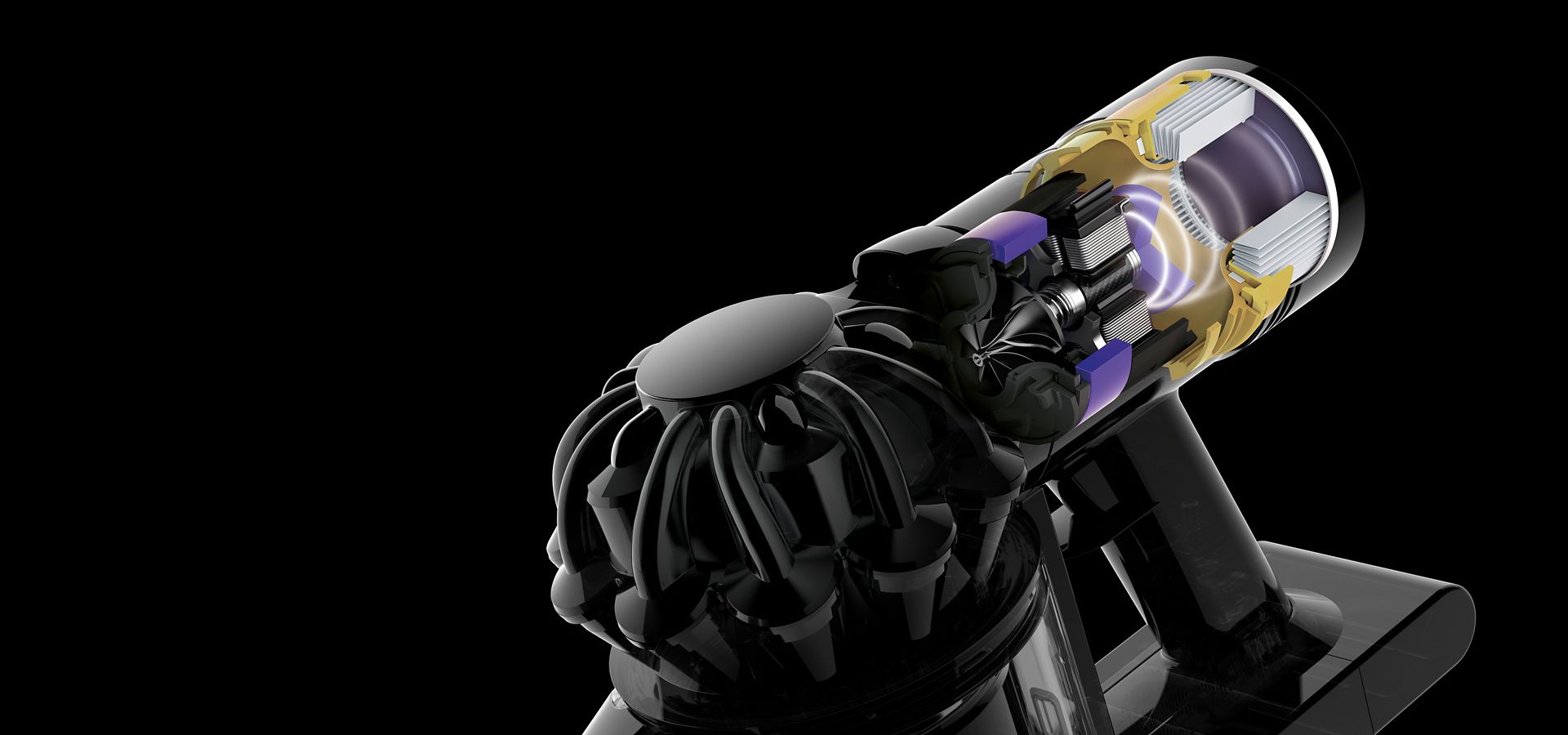 Whole-machine advanced filtration
Pet dander is a source of indoor air pollution.
Dyson's fully-sealed system captures dust and seals in 99.99% of microscopic particles as small as 0.3 microns2 – smaller than pet dander. Washable filter can be reused for the lifetime of the machine, reducing waste.
1. Bin cyclone
Powerful centrifugal forces separate dust, dirt and hair from the airflow.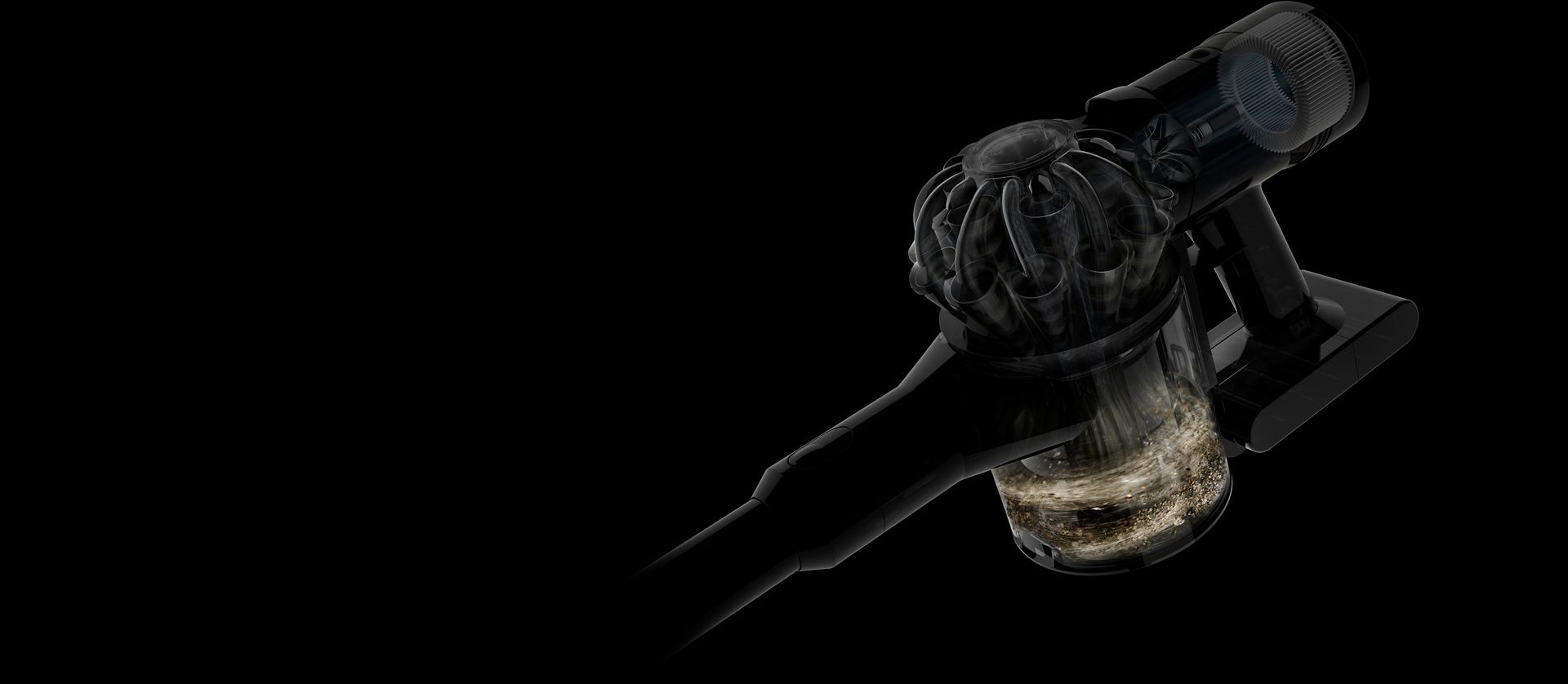 2. Metal mesh filter
The stainless steel filter has 15,557 square holes, filtering out anything over 400 microns.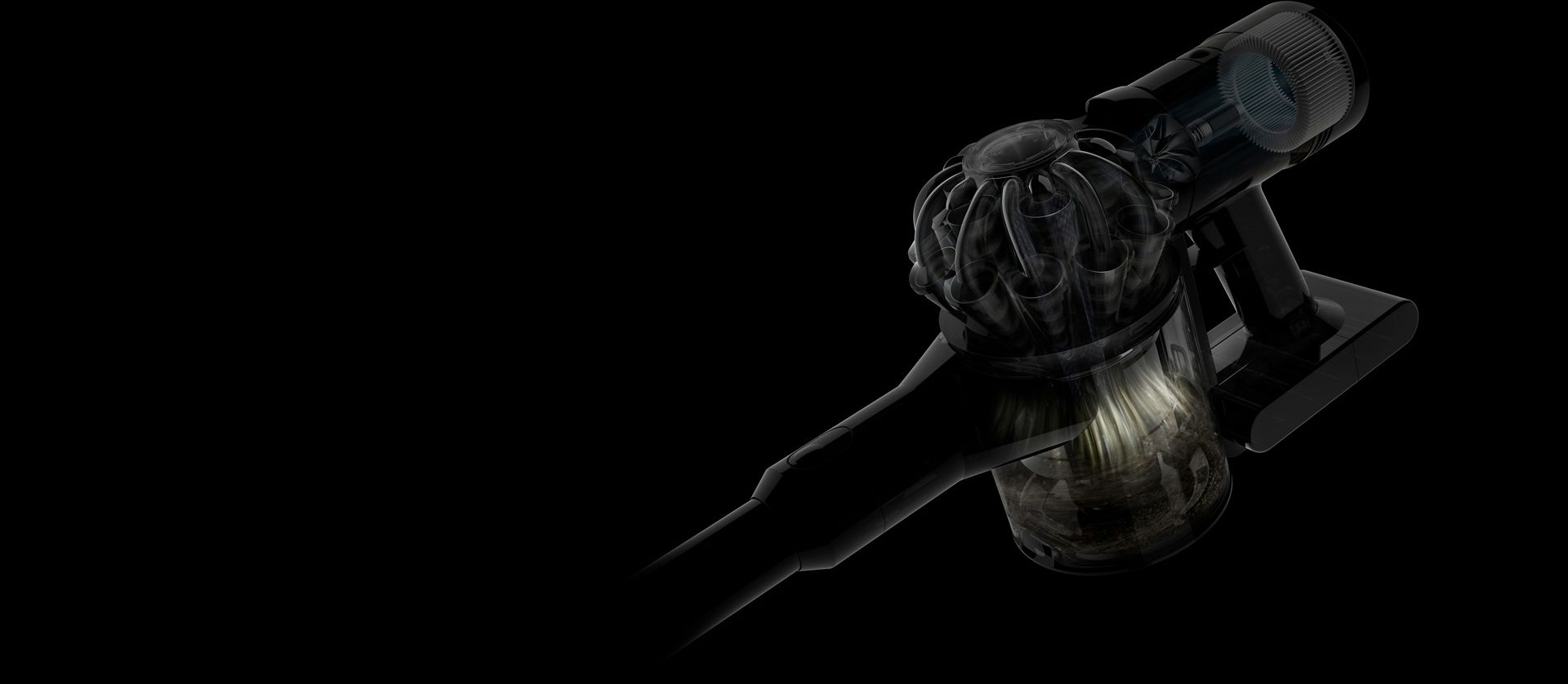 3. Powerful cyclones
15 cyclones generate forces of up to 47,000g to remove dust from the airflow.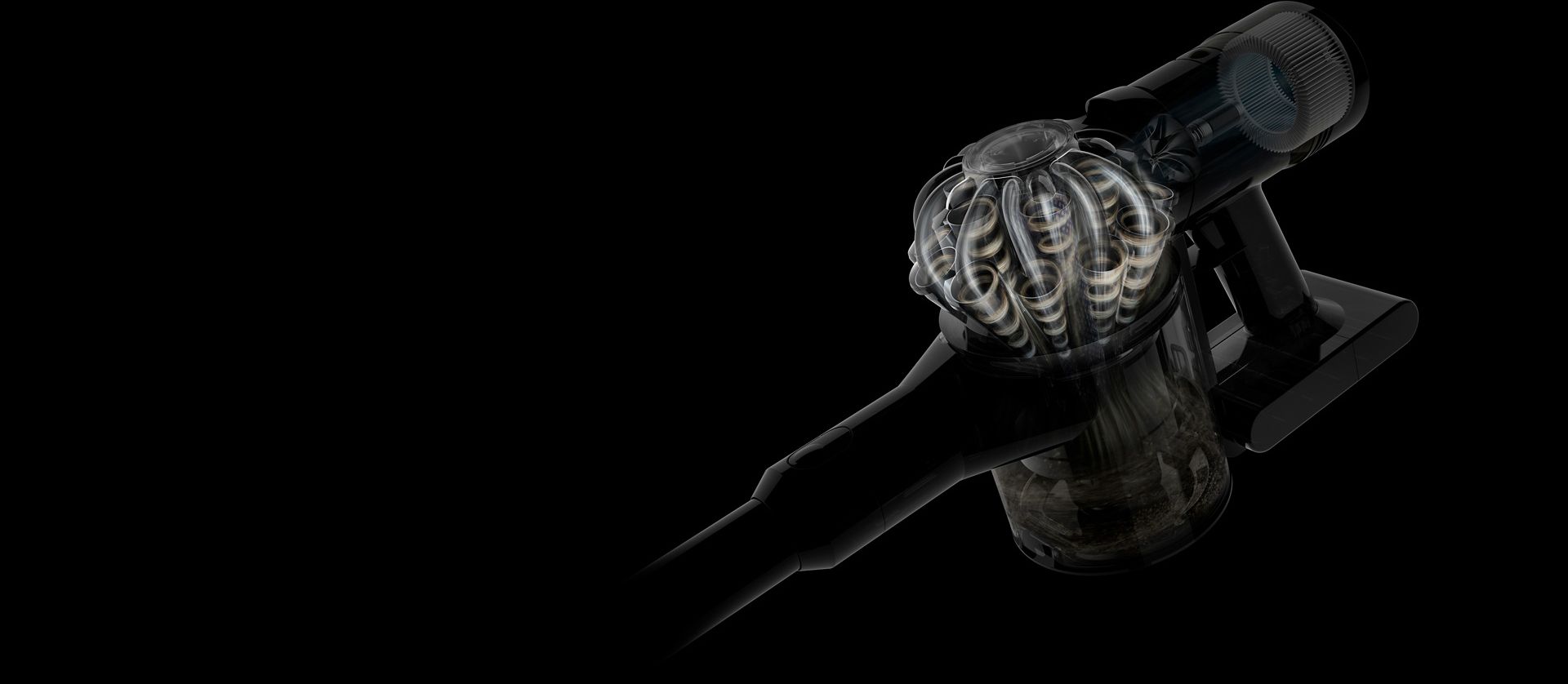 4. Pre-motor filter
Electrostatically charged layer attracts smaller particles that would otherwise pass through.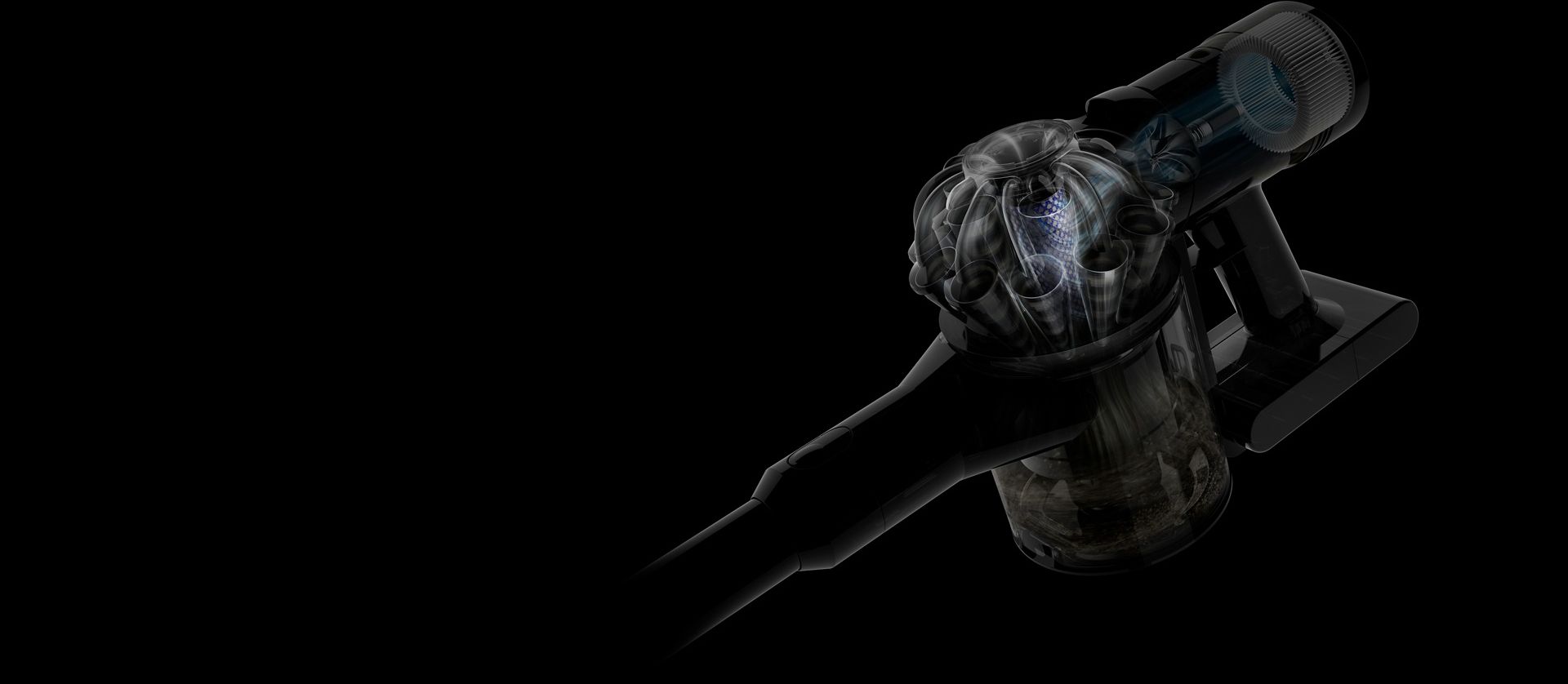 5. Post-motor filter
1.5m of PTFE folded 158 times traps 99.99% of particles down to 0.3 microns.2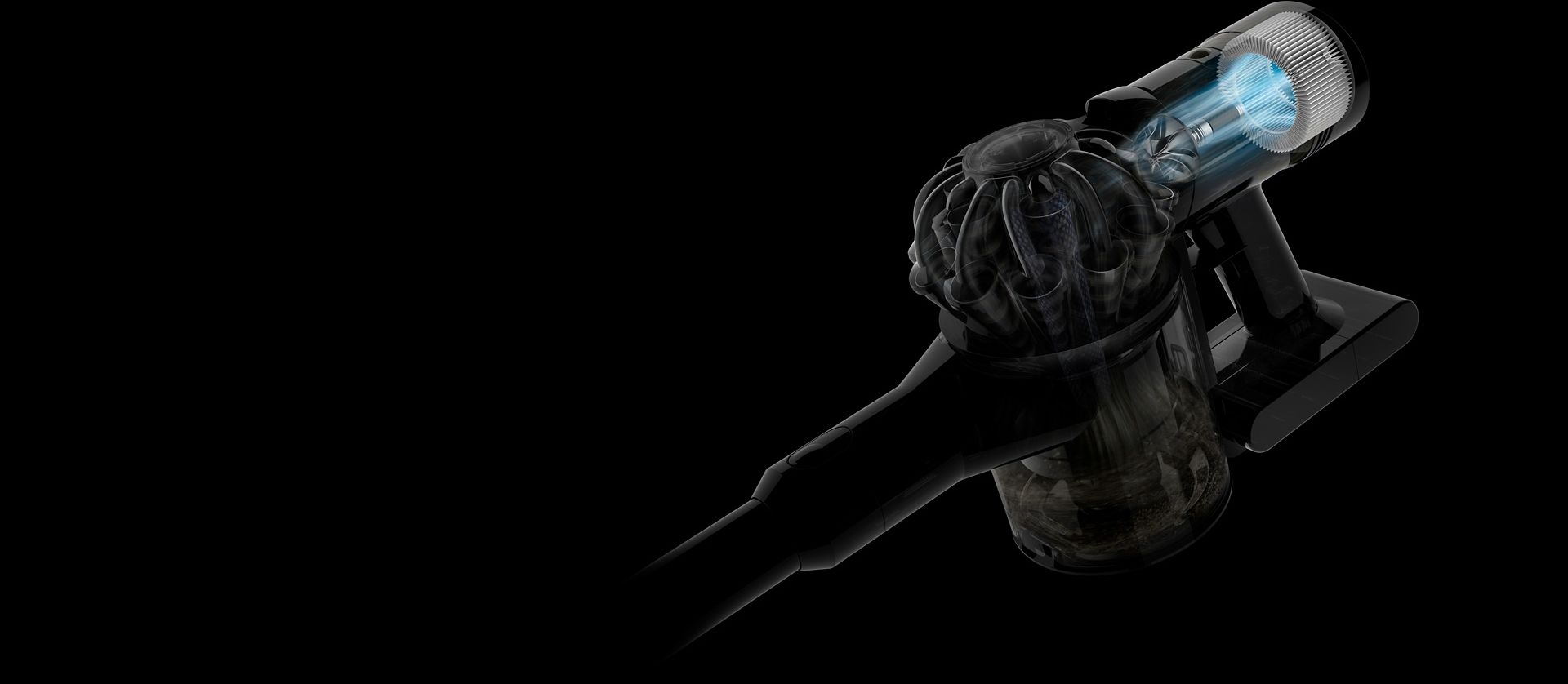 Deep cleans your whole home
Floors, sofas and stairs. Up high, and down and around.

Engineered to pick up dirt, dust and hair from hard floors and carpets. Quickly transforms to a handheld vacuum – for all around your home and car.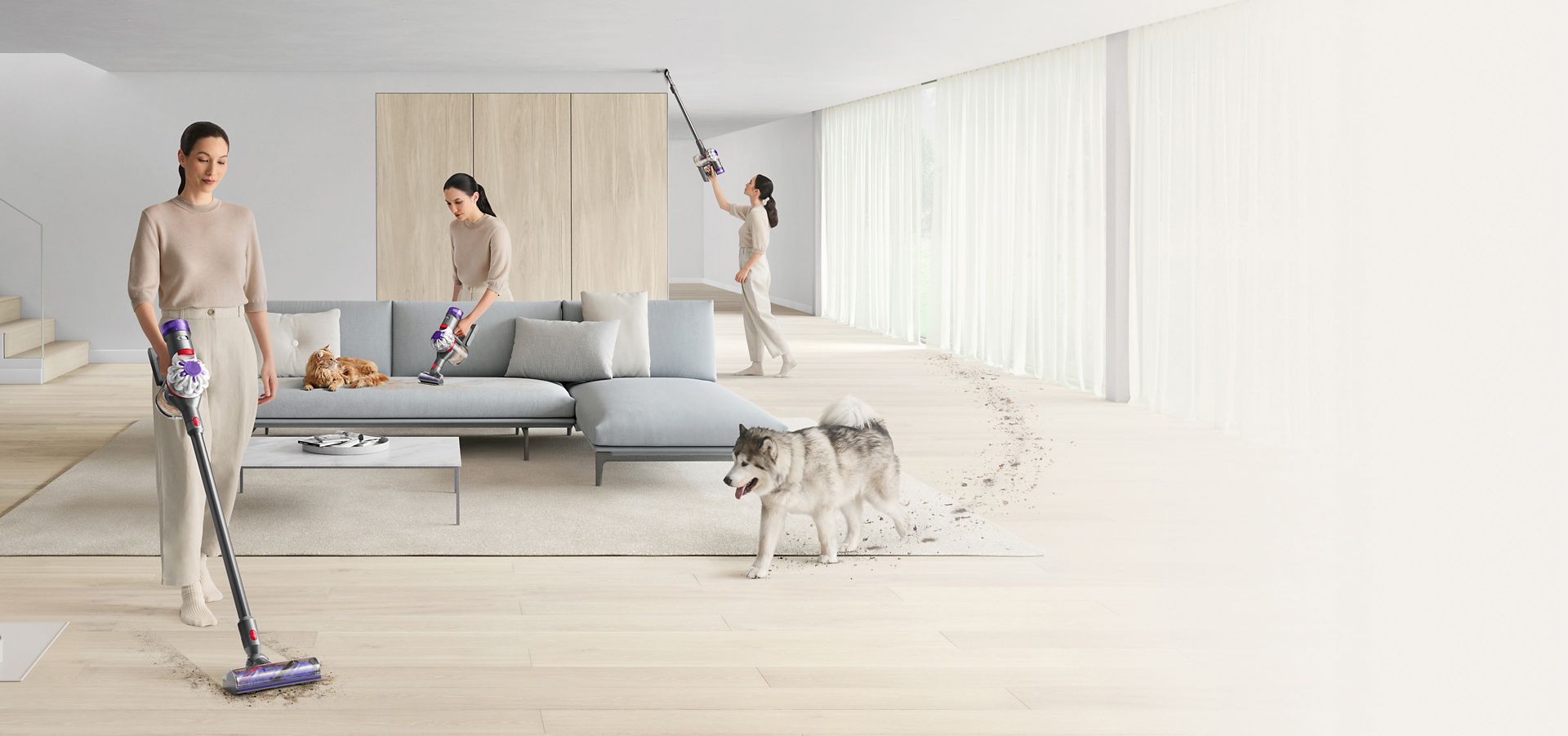 Ergonomic efficiency
The motor and battery are positioned around the handle, creating the optimum center of gravity for floor-to-ceiling cleaning.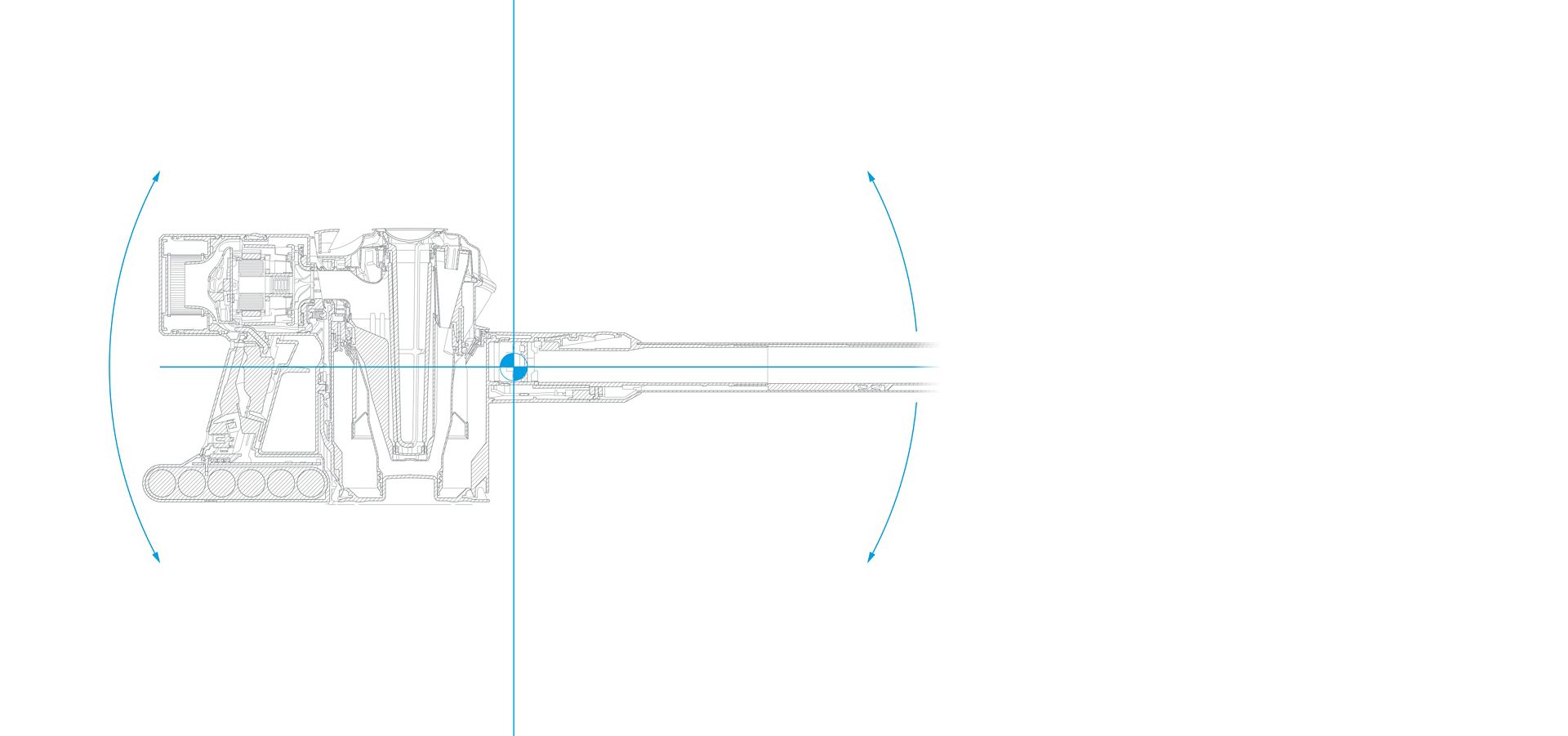 Transforms to a handheld

Small enough for hard-to-reach places around your home. Powerful and long-lasting enough to clean your whole car too.

No-touch bin emptying

Hygienic ejection mechanism drives out dirt and dust in one action – so you don't need to touch it.

Neatly stores and charges

Always handy on the wall-mounted charging dock, your Dyson V8™ vacuum is easy to store – and ready to go when you need it.
Dyson vacuums are built to last
188,800 hours of development on the Dyson digital motor V8​

500,000 hours of testing

290 miles pushed during testing​
Frequently asked questions
We recommend that you clean both the filters at least once a month. You can find filter maintenance instructions in the machine's user guide.
No. Don't pick up water or other liquids with your machine.