Dyson's powerful vacuum now washes hard floors
All in one machine, deep cleaning across all surfaces.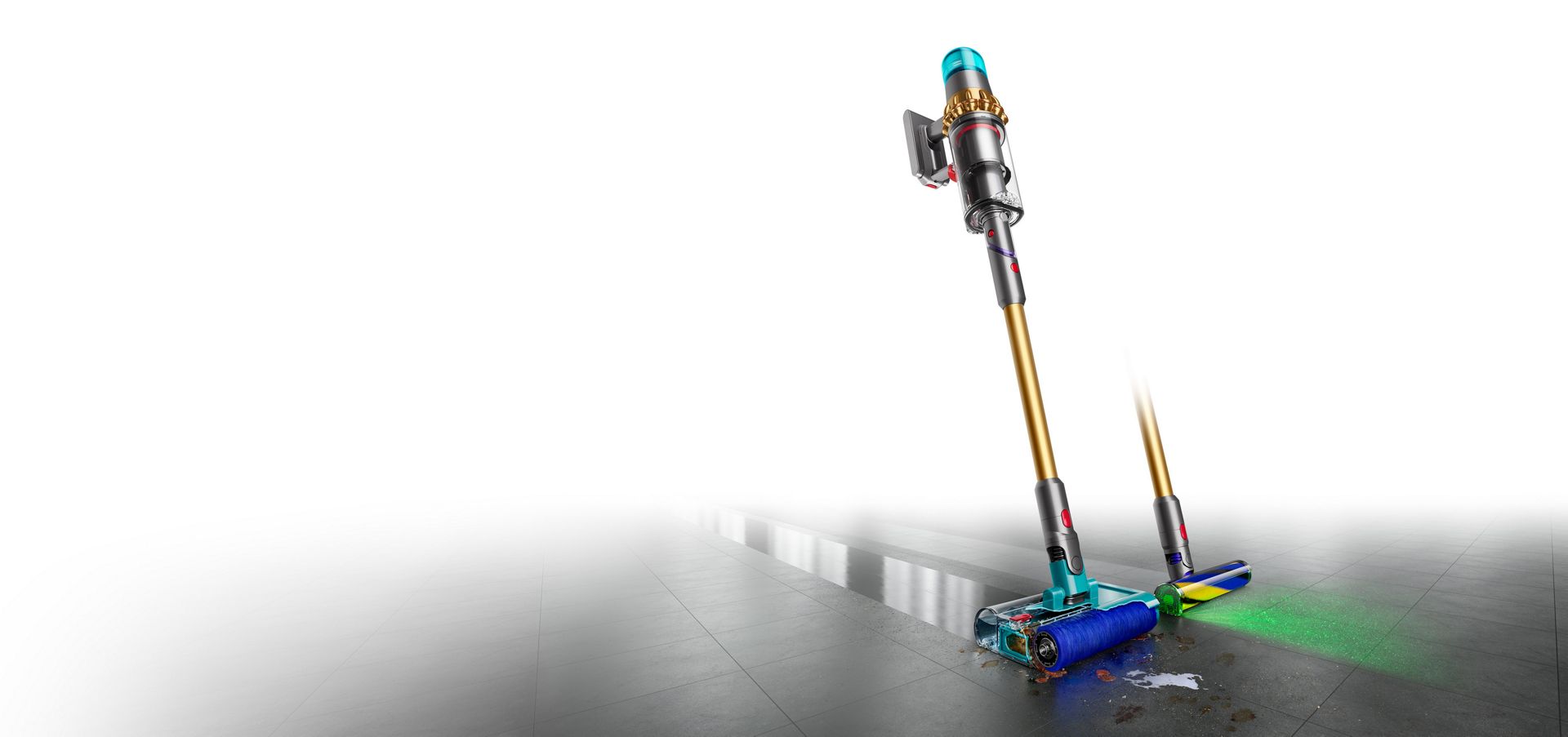 Dyson Submarine™ wet roller head

Removes stains and spills.1 Exclusively compatible with the Dyson V15s Detect Submarine™ vacuum cleaner.

Fluffy Optic™ cleaner head

Detects particles you don't normally see.2

Digital Motorbar™ cleaner head

Powerfully sucks up dust and hair from all floors.
Washes hard floors all around your home
Dyson Submarine™ wet roller head is engineered to clean tile, stone, wood, ceramic, vinyl, linoleum and laminate floors.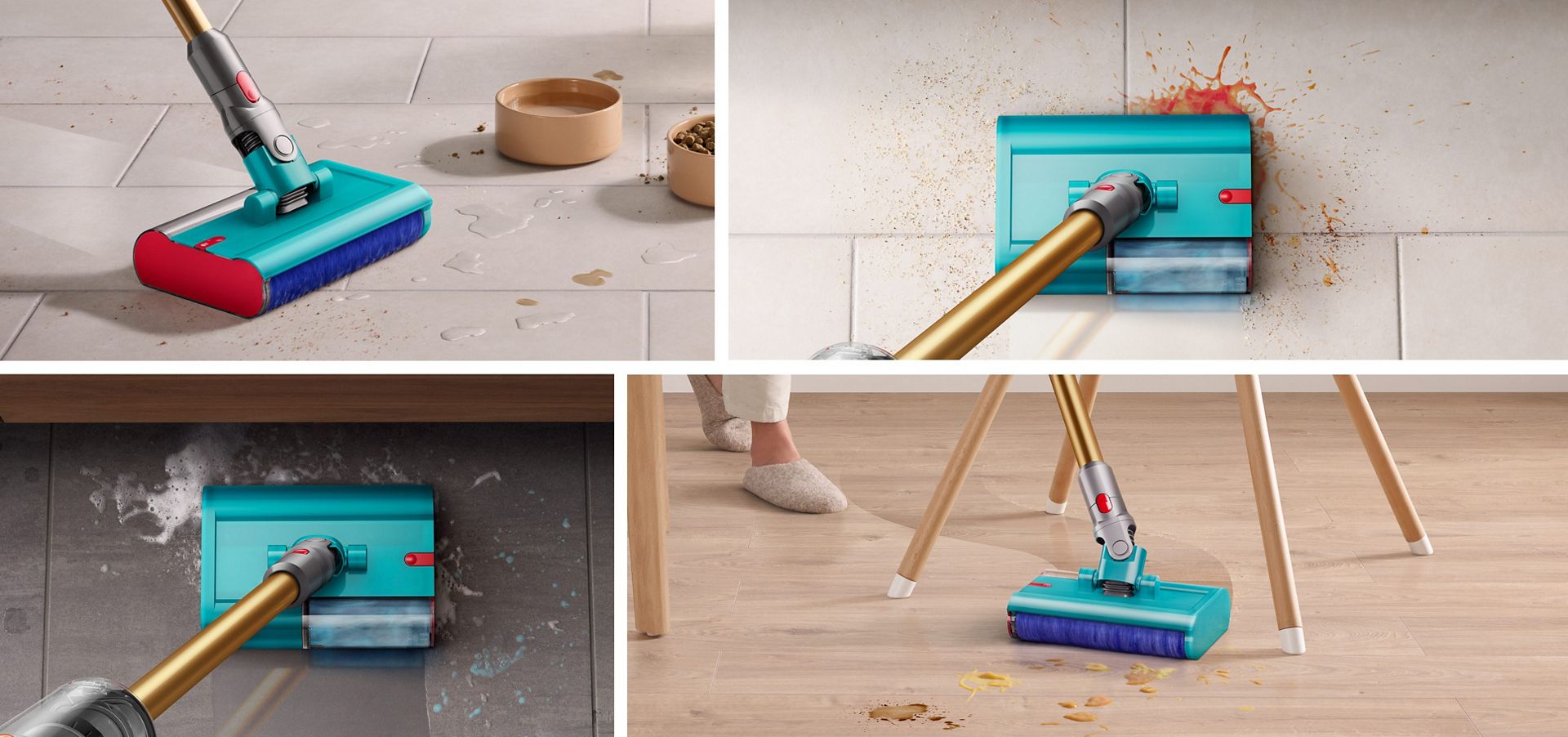 Pet mess
The wet dry vacuum removes pet food and muddy paw prints from kitchens and busy entrance ways.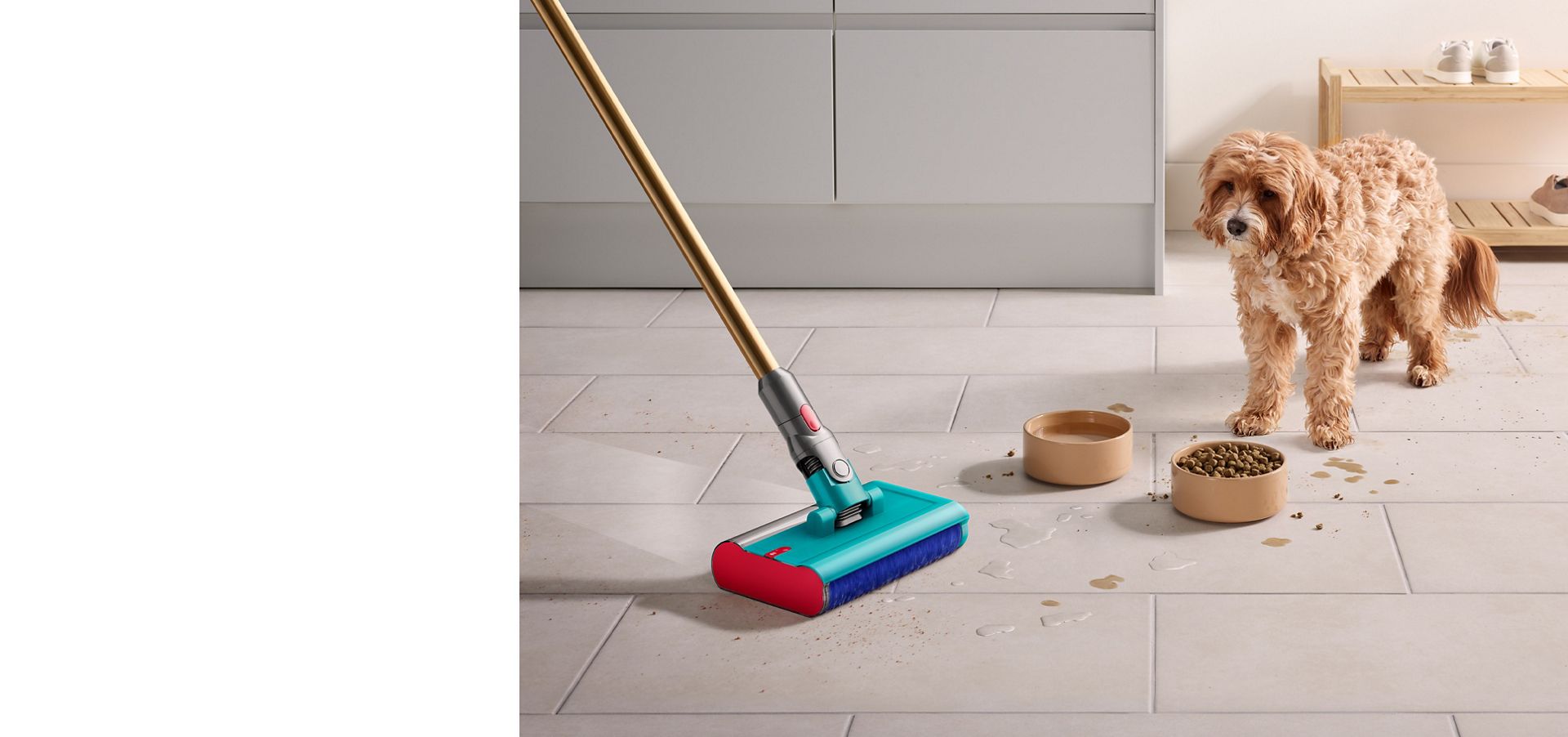 Cooking spills
Removes dry, wet kitchen debris, fine dust, and stains simultaneously.
Mealtime clean-ups
Easy to push and pull even around the corners and table legs.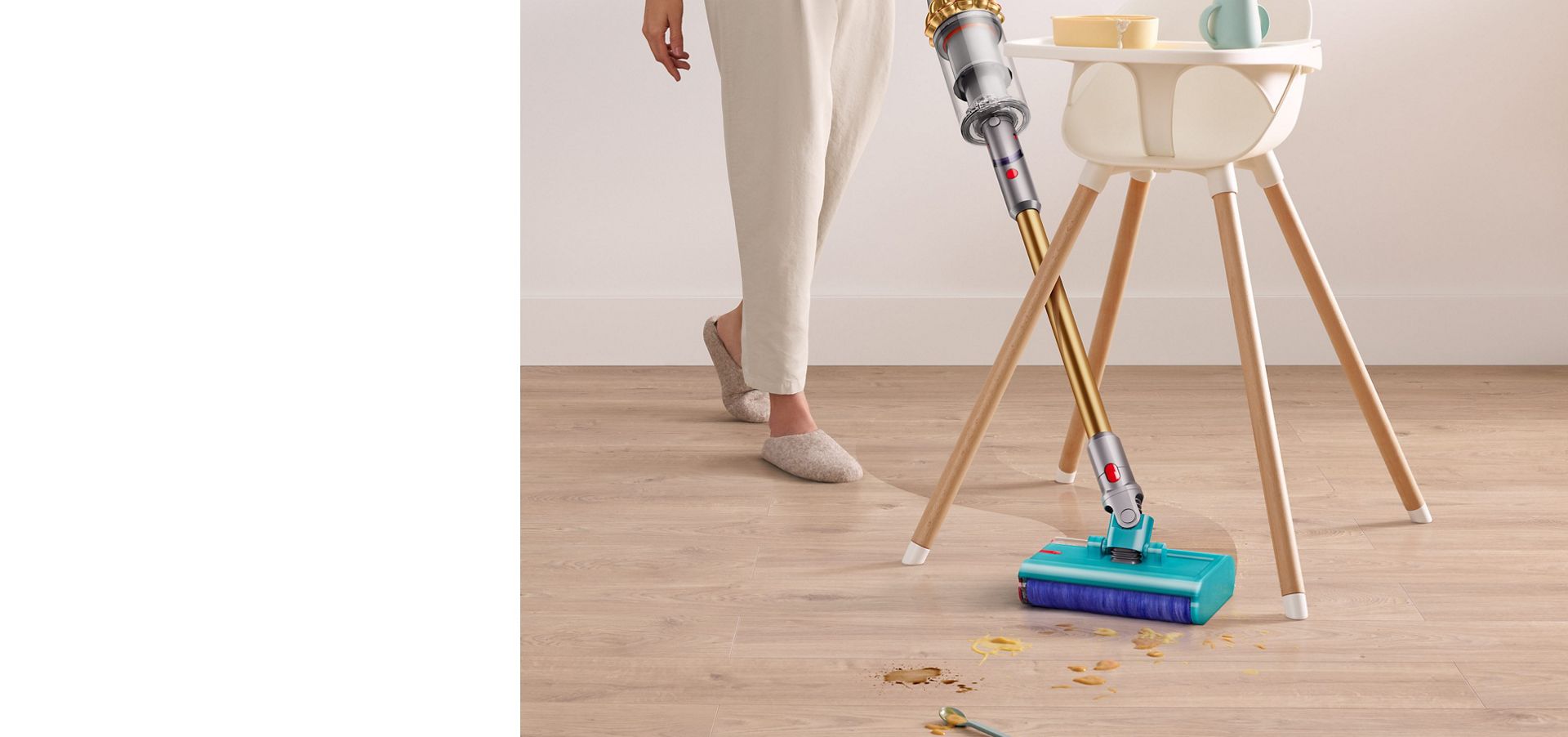 Bathroom stains
Spot cleans, removing stains and spills1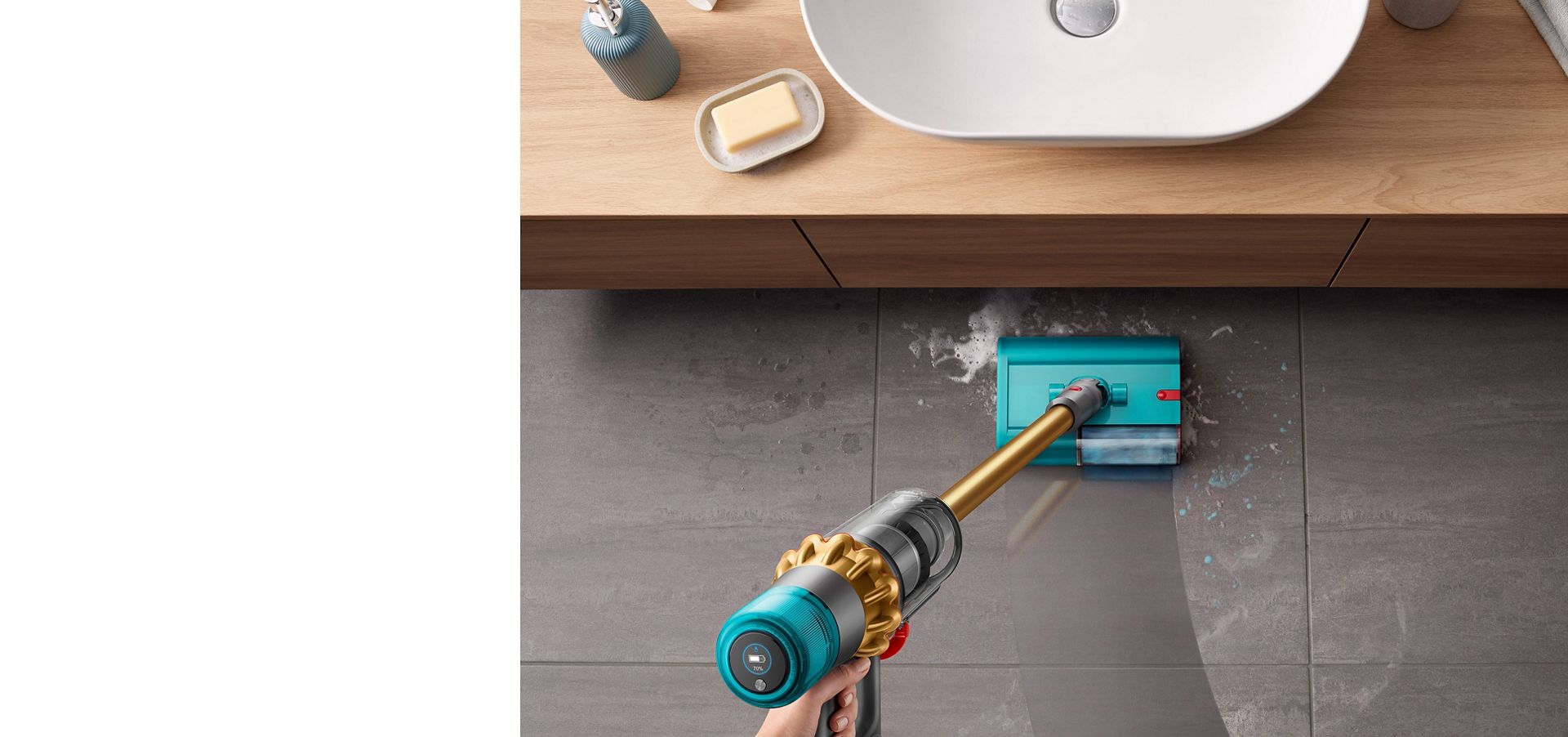 Dyson Submarine™ wet roller head technology
New technology
Washes hard floors with clean water from start to finish
Motorised wet roller picks up liquids, debris and stains, which are continuously extracted from the roller with each rotation.Clean up to 110m2 with each full tank of water. Exclusively compatible with the Dyson V15s Detect Submarine™ vacuum cleaner.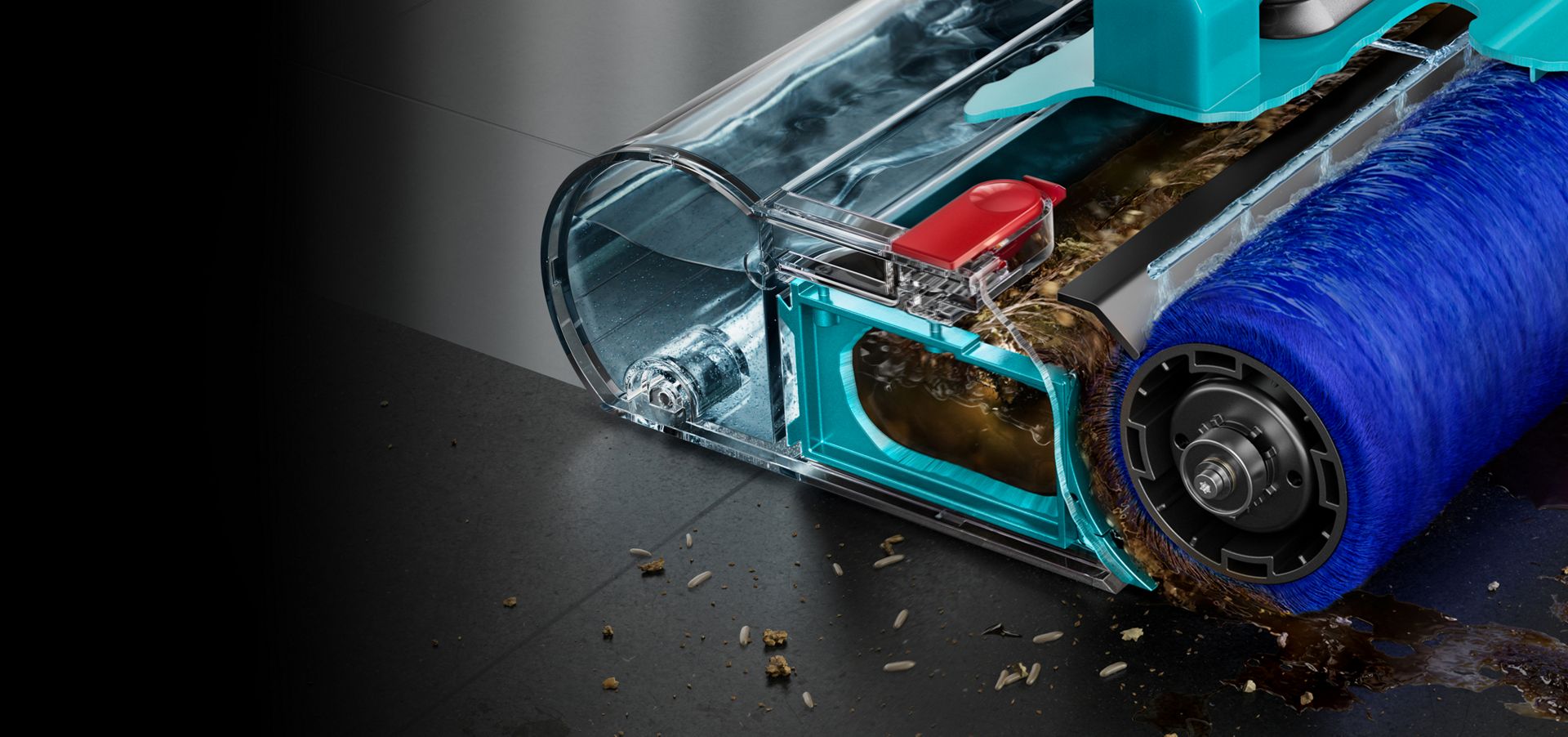 Reveals 2X more microscopic dust2
Fluffy Optic™ cleaner head makes invisible dust visible on hard floors – so you don't miss anything.
Finely-engineered
A custom lens spreads illumination into a fan shape, exactly 1.5° down and 7.3mm from the ground, to illuminate fine dust but not the surface it sits on.2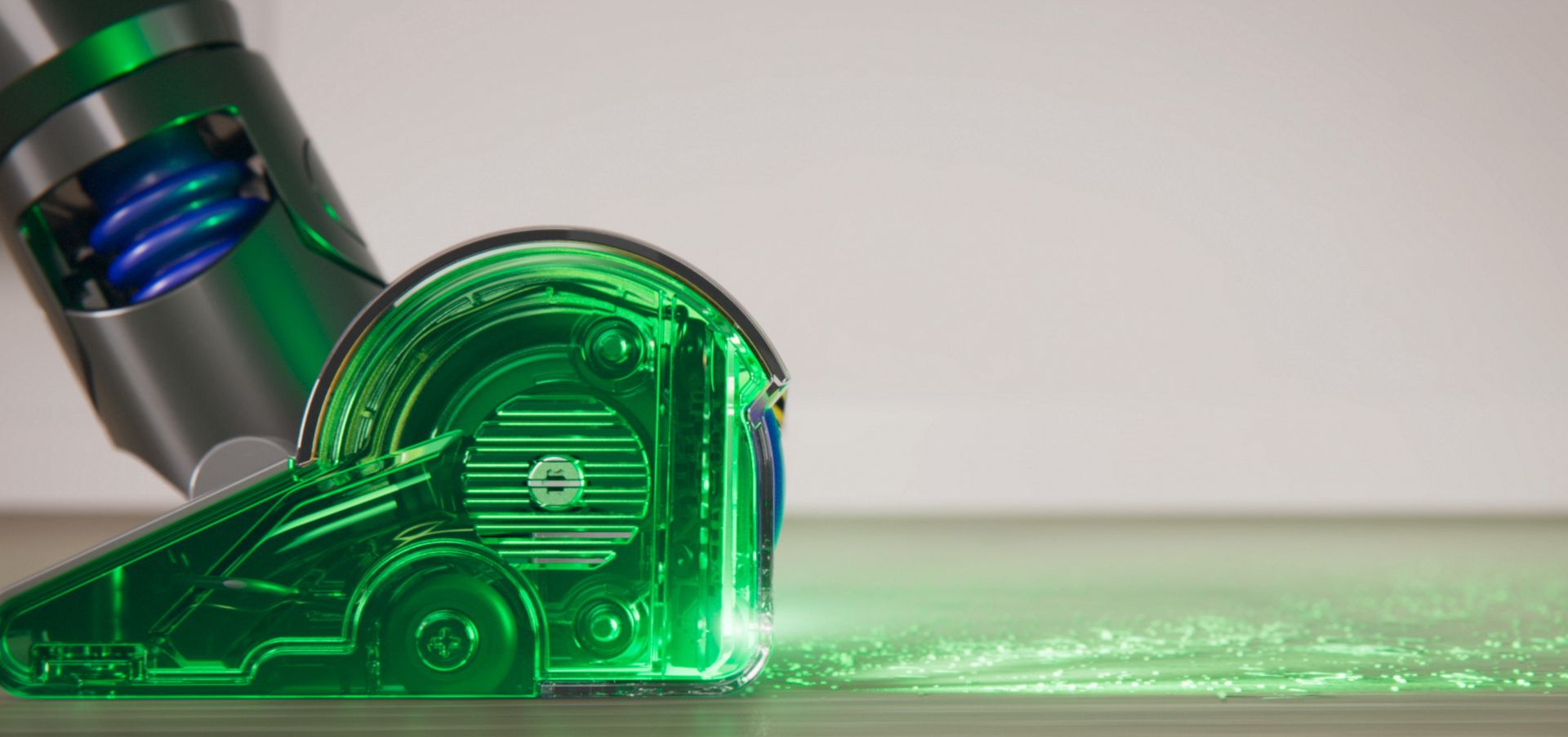 Anti-static carbon fibre filaments
Carbon fibre brush bar filaments built into the wet and dry vacuum cleaner remove dust particles from hard floors.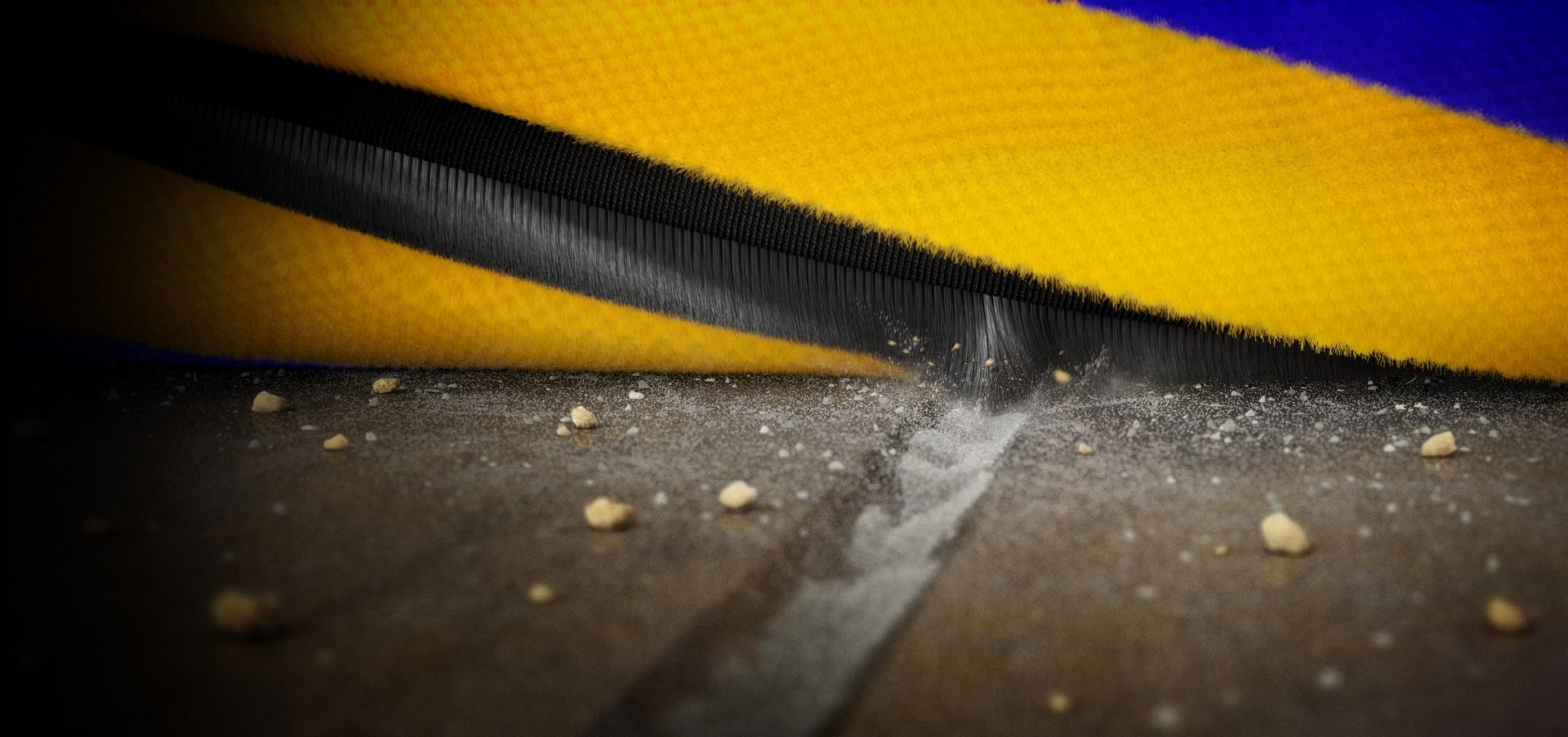 Automatically deep cleans on carpets and hard floors
Digital Motorbar™ cleaner head powerfully sucks up dust and hair from all floors, and anti-tangle technology prevents interruption. While 7,815 stiff nylon bristles drive deep to remove ground-in dirt from rugs and carpets.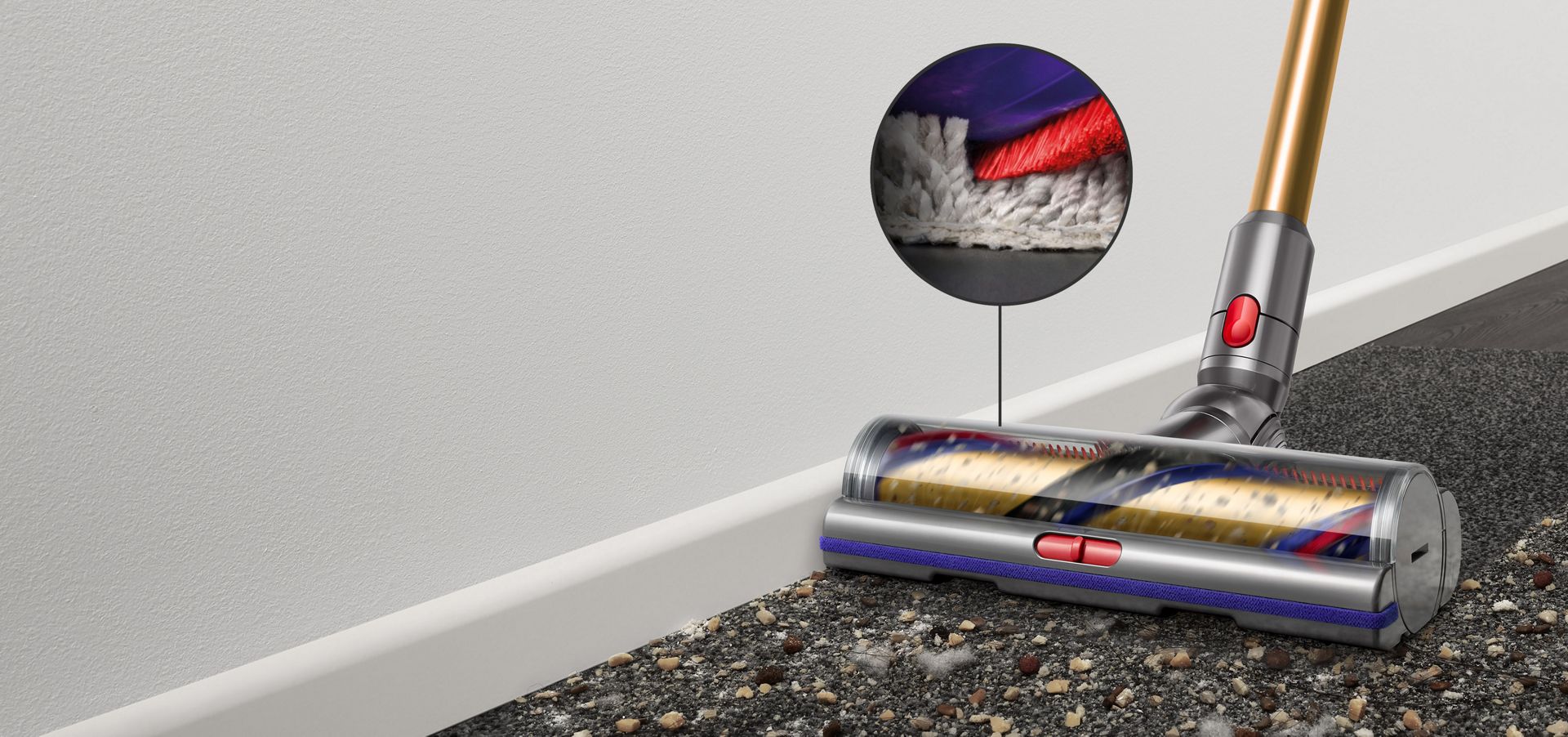 Anti-tangle comb
De-tangling comb automatically clears hair from the brush bar.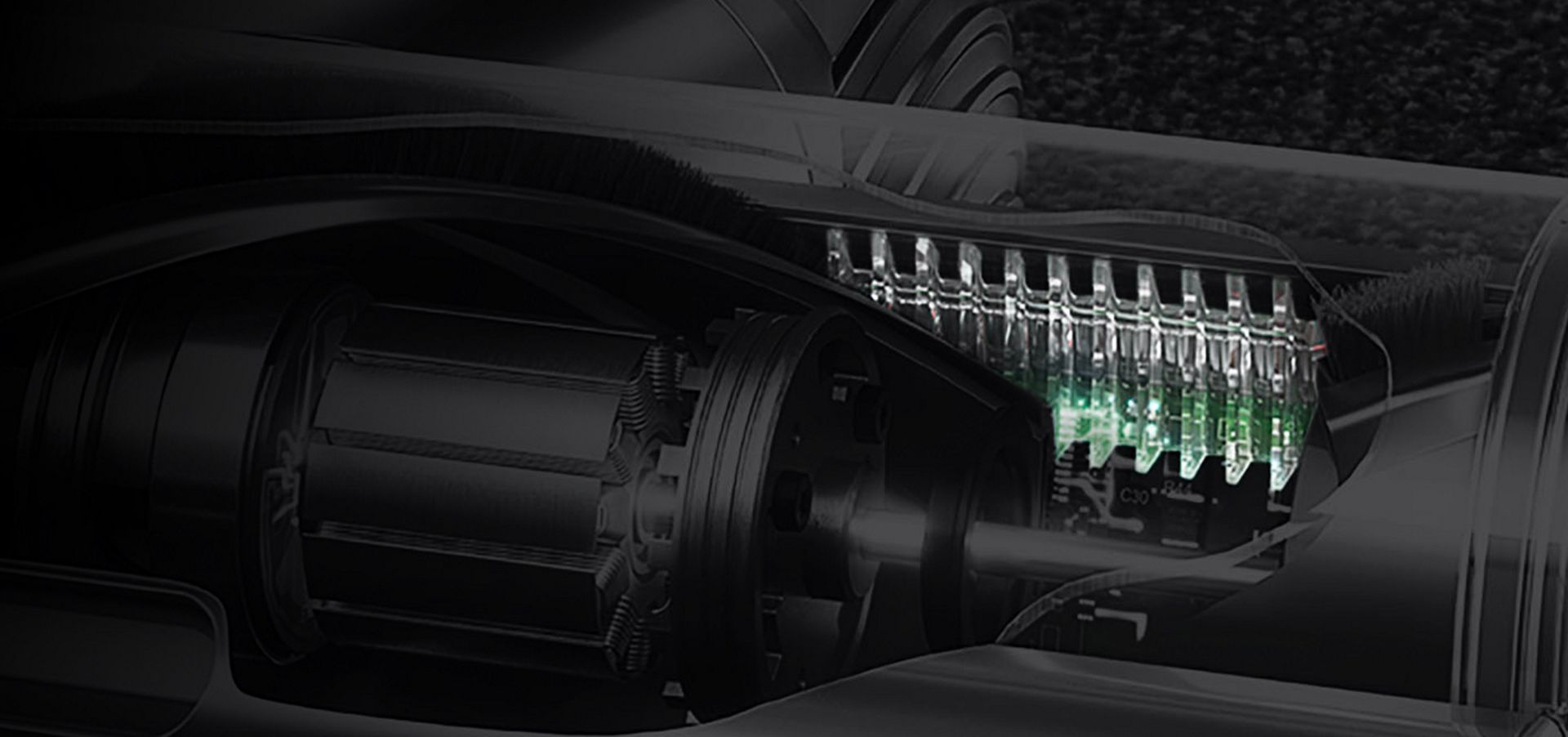 Automatically deep cleans carpets
In Auto mode, Dyson DLS™ technology monitors brush bar resistance 360 times a second, intelligently adapting power across different floor types.3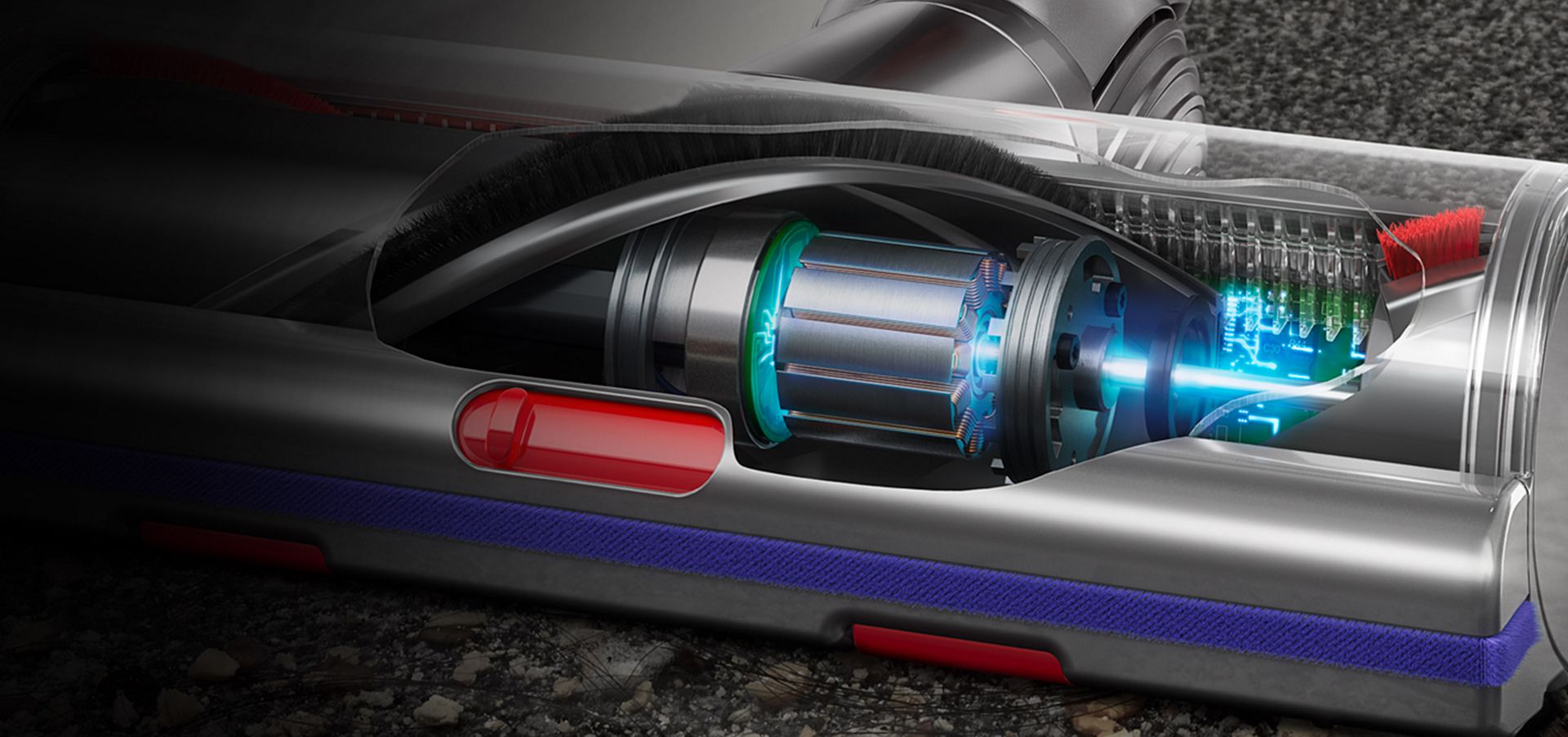 Captures hair without tangling
To assist your whole-home clean, the Hair screw tool removes dust and hair from mattresses, pet beds, upholstery and stairs. Anti-tangle conical brush bar spirals hair off and into the bin. Motor-driven cleaning for smaller spaces.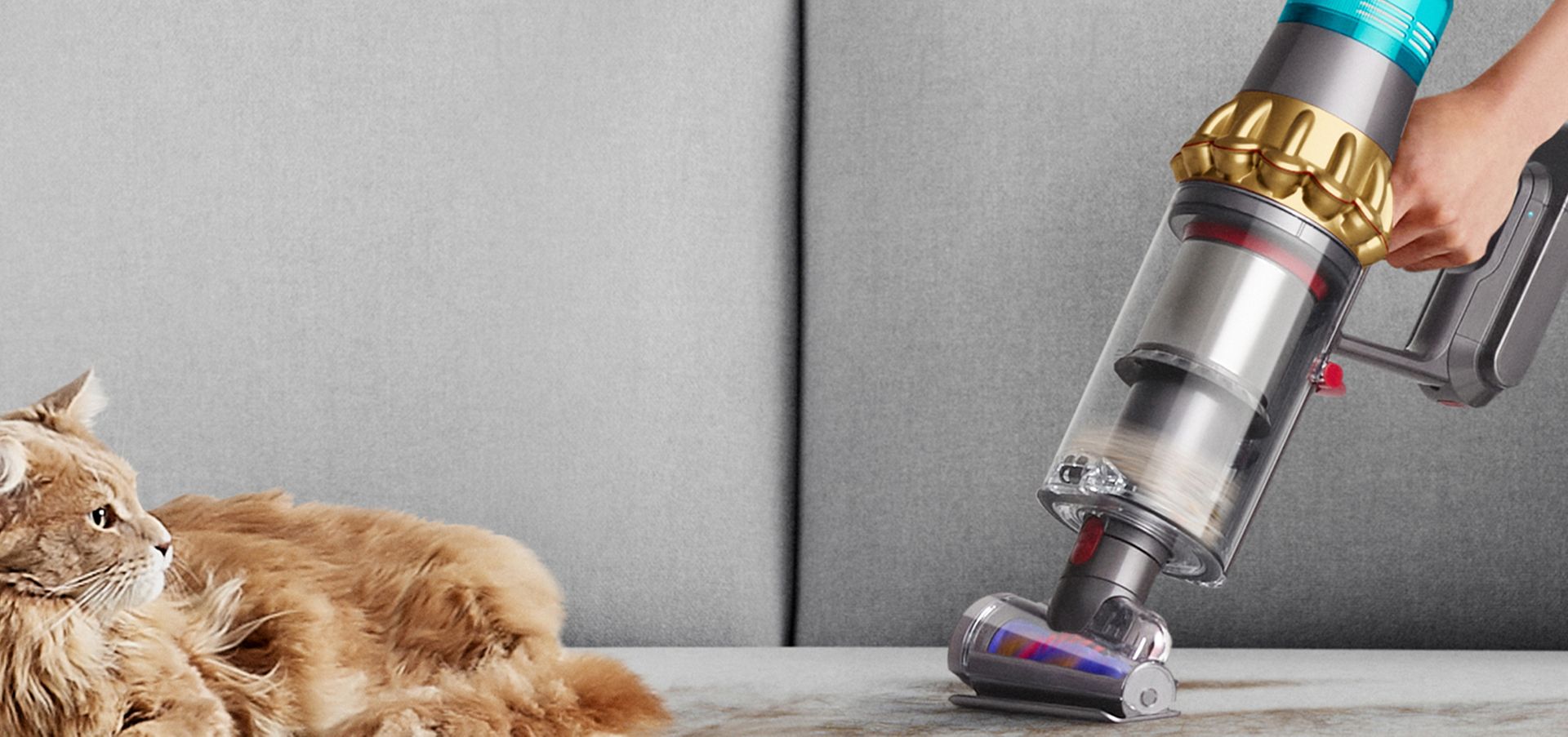 Only at Dyson
Built-in crevice tool convenience
Wand detaches with a click to reveal a ready-to-go crevice tool stored inside for on-the-spot cleans.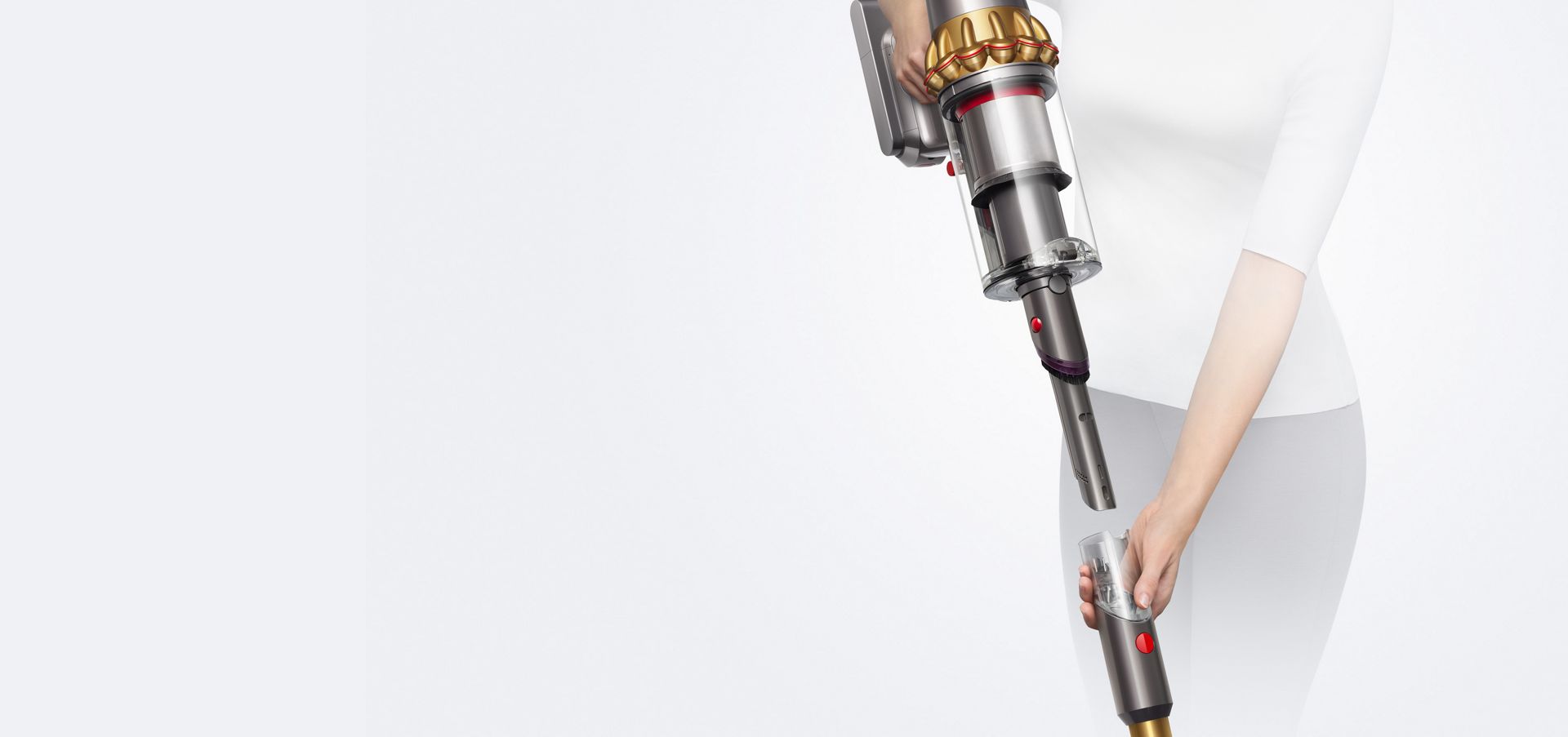 Counts microscopic dust particles
A built-in piezo sensor counts the number of dust particles passing through the inlet 15,000 times a second.4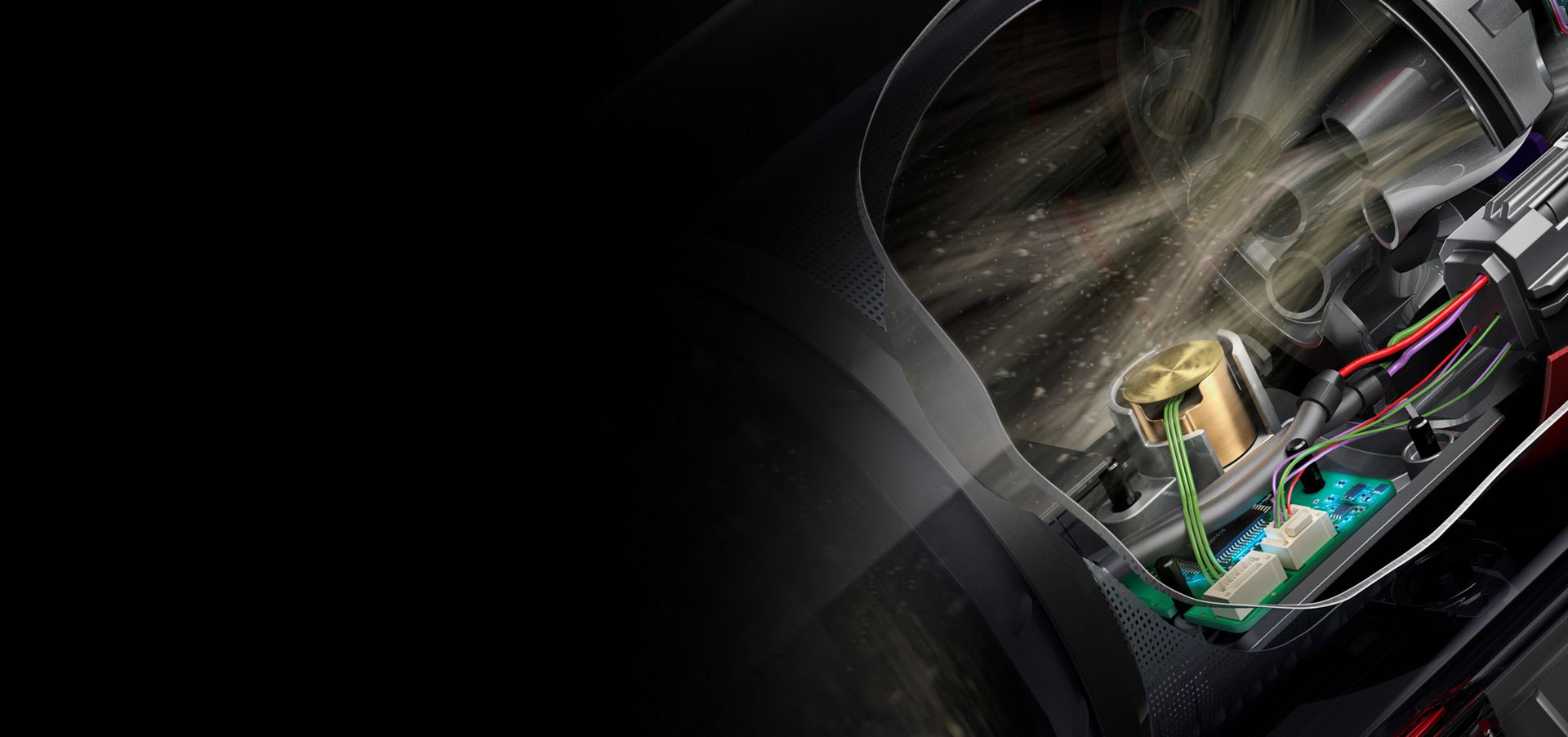 Intelligently adapts suction power
A piezo sensor in the Dyson wet dry vacuum continously counts and categorises dust in real time. Suction power then automatically adjusts to suit the level of dust detected.5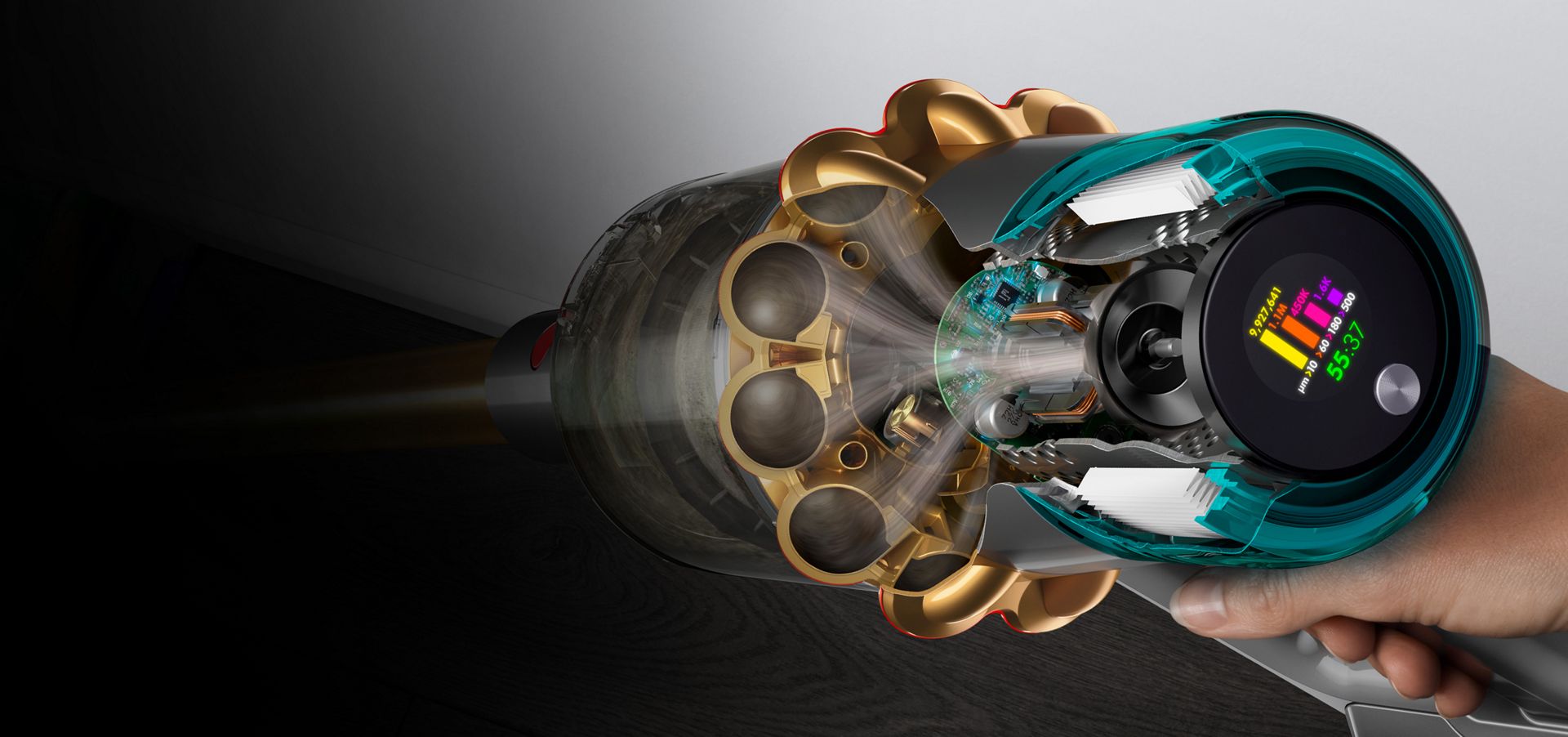 Scientific proof of a deep clean4
Four coloured bars show the number of particles removed as you clean. So you know when you can move on to the next area.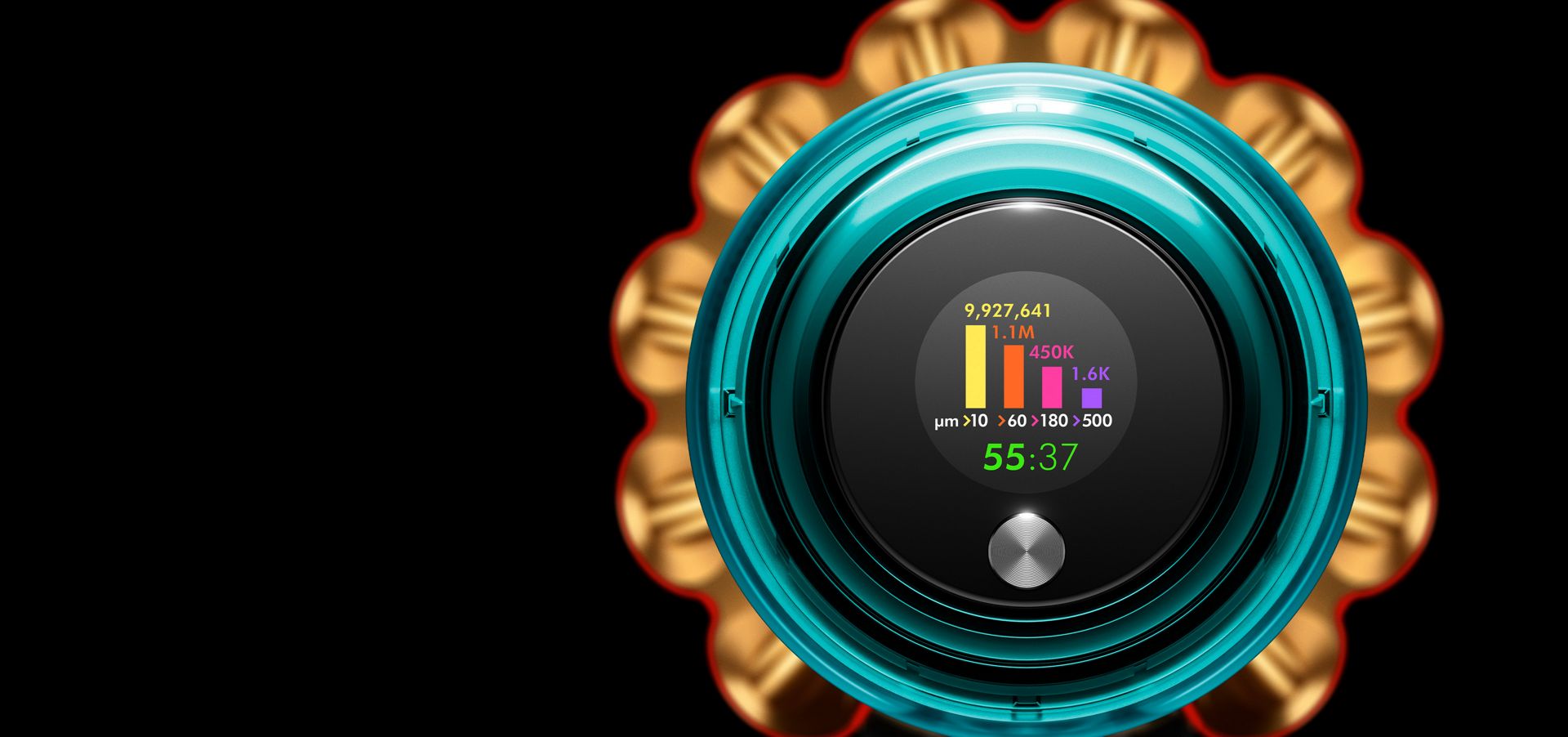 Powerful Dyson performance
Powerful suction

A Dyson Hyperdymium™ motor spins at up to 125,000rpm to deliver powerful suction and a comprehensive deep clean.1

Cyclone™ technology

14 cyclones generate forces of up to 100,000g to remove dust from the airflow – with no loss of suction.6

Up to 60 minutes of run time2

Advanced seven-cell battery provides fade-free power for whole-home deep cleaning. Easily swap with an additional battery (available separately) for even longer cleans.
Our most advanced whole-machine filtration
Multi-stage filtration

Fully-sealed filtration system traps and seals in microscopic dust, expelling cleaner air.

Advanced filtration

Whole-machine filtration captures 99.99% of particles as small as 0.3 microns (µm).8

Captures microscopic particles

The wet and dry vacuum cleaner removes particles as small as allergens, mould spores, dust mites, and pet dander – for a cleaner, healthier home.8