Small round volumising brush (Black/Purple)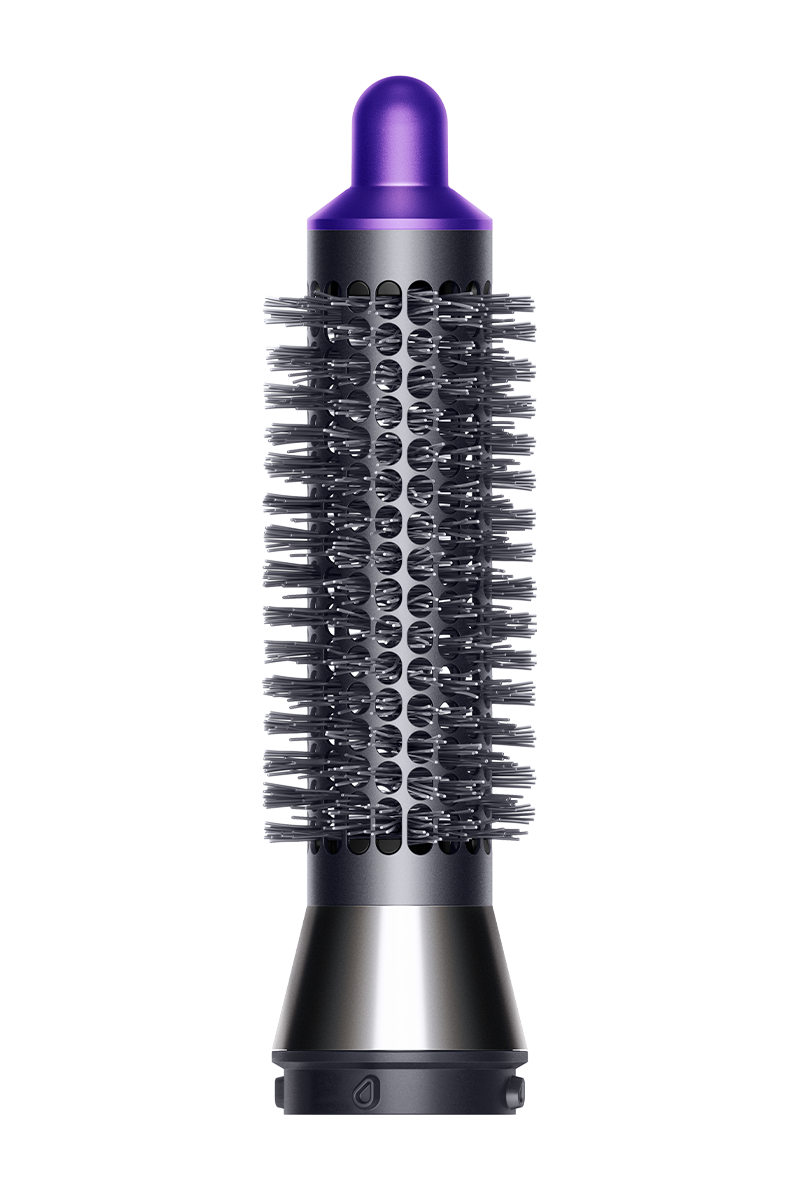 Small round volumising brush (Black/Purple)
Small round volumising brush (Black/Purple)
SKU: 970740-01
With a slim head and long, fine bristles. Directs air into the strands of hair, while bristles shape hair as it dries.
Dimensions: Diameter 42mm x Height 156.84mm
Attracts and styles hair. Using air.
The Dyson Airwrap™ styler harnesses an aerodynamic phenomenon called the Coanda effect, propelled by the Dyson digital motor V9. It attracts hair to the surface of the brush, propelling air along the hair strands. Styling with air, not extreme heat.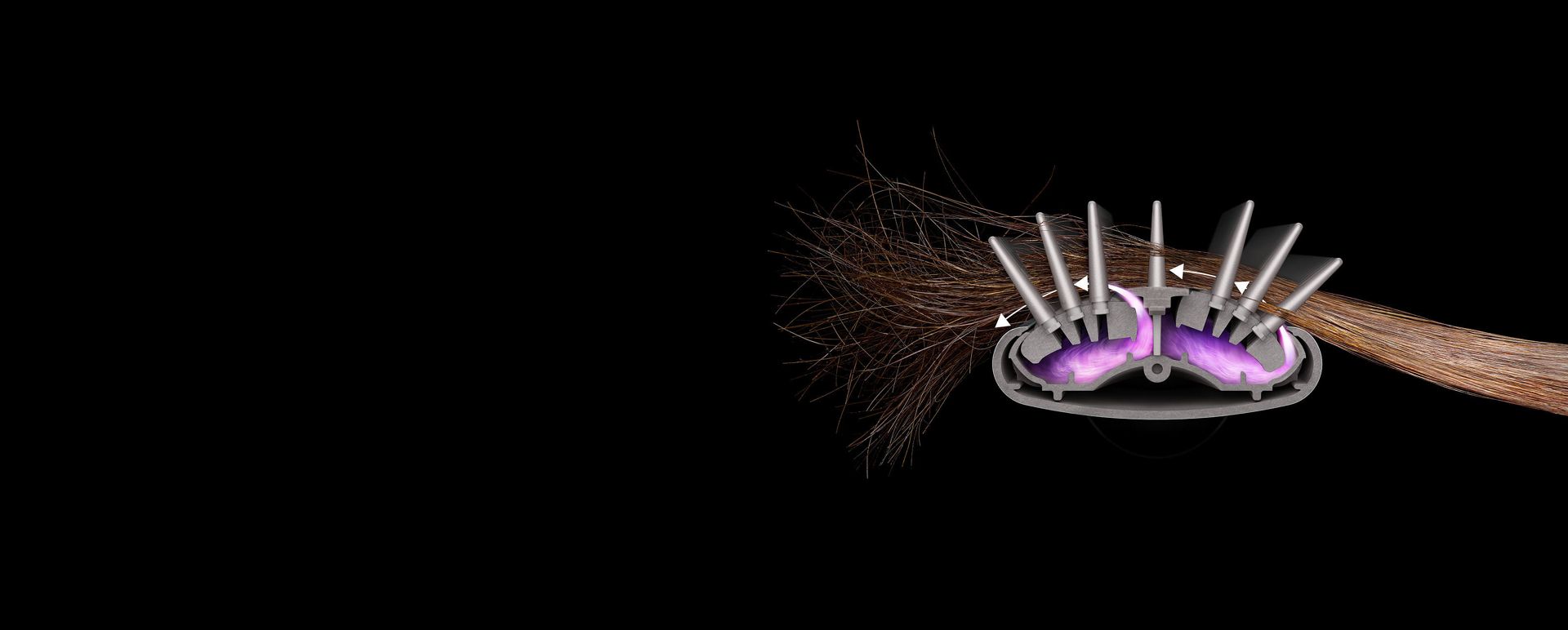 Intelligent heat control
A glass-bead thermistor measures airflow temperature over 40 times a second, intelligently controlling the heating element to keep the temperature under 150°C. Preventing extreme heat damage.