Dyson technology helps create a cleaner, healthier home.
Discover how our latest vacuum and purifer technology is engineered to create cleaner, healthier homes.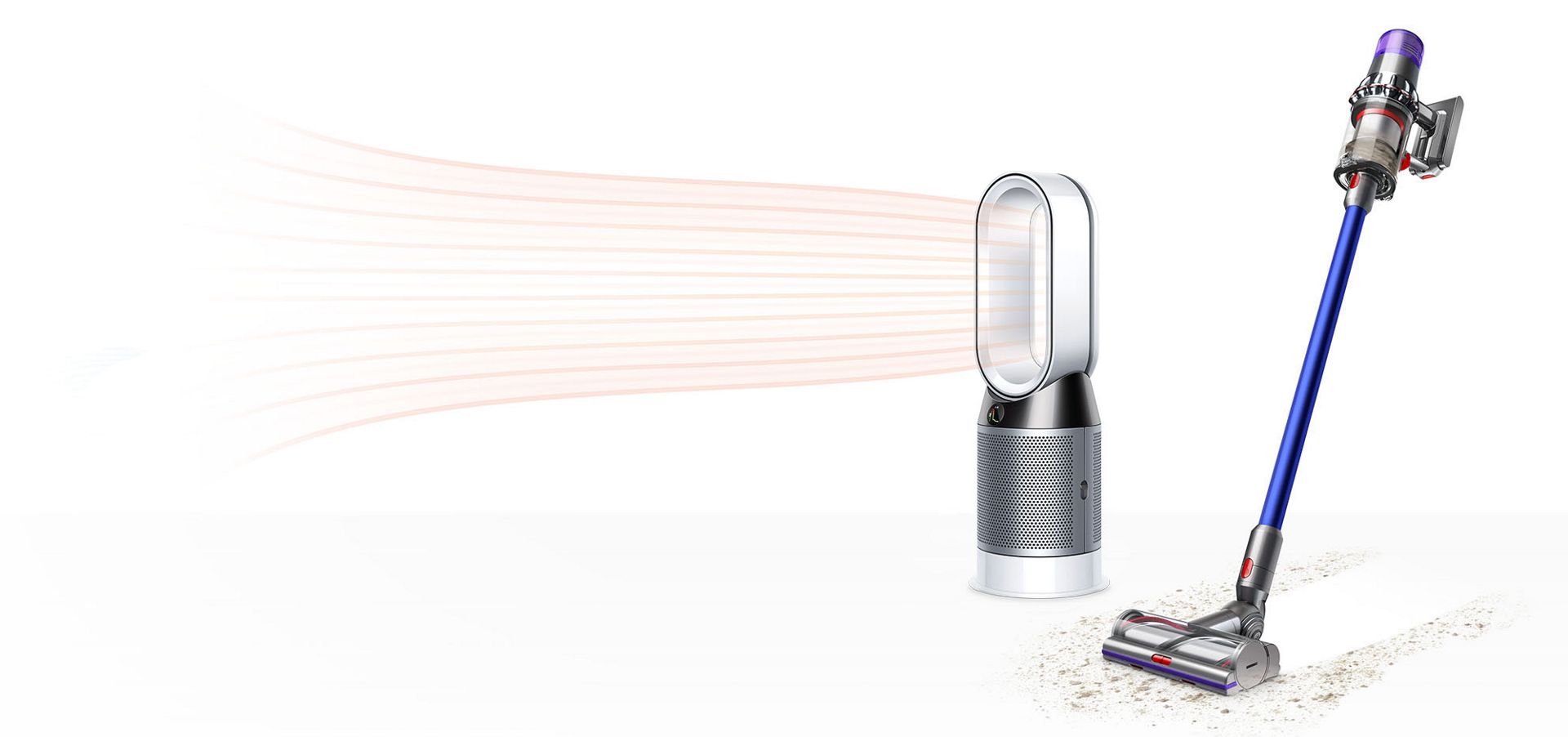 Advanced six-stage filtration captures and keeps fine dust
Six stages of filtration capture dust, pollen and allergens, while high integrity seals prevent them from leaking back in the air. Captures 99.99% of particles as small as 0.3 microns.2
Deep clean your whole home
Powerful suction to deep clean anywhere

Dyson V11™ vacuums have the most powerful suction of any cordless vacuum.2 Cord-free versatility and Dyson engineered tools help you clean hard-to-reach areas.

Hygienic bin emptying

The 'point and shoot' mechanism hygienically ejects dust and debris deep into your bin, in one action – so there's no need to touch the dirt.

Easy to maintain

Washable components, like the filter, can be easily removed and rinsed. High-efficiency dust separation means that there's no need to wash the cyclones or other parts of the machine.
Purify, heat or cool you
The Dyson Pure Hot+Cool™ purifier fan heater uses Air Multiplier™ technology to project purified air throughout your whole room, while sealed HEPA filters capture 99.95% of ultrafine particles such as allergens and pollutants.3
It has three intelligent sensors that automatically detect and report airborne particles and gases in real time.5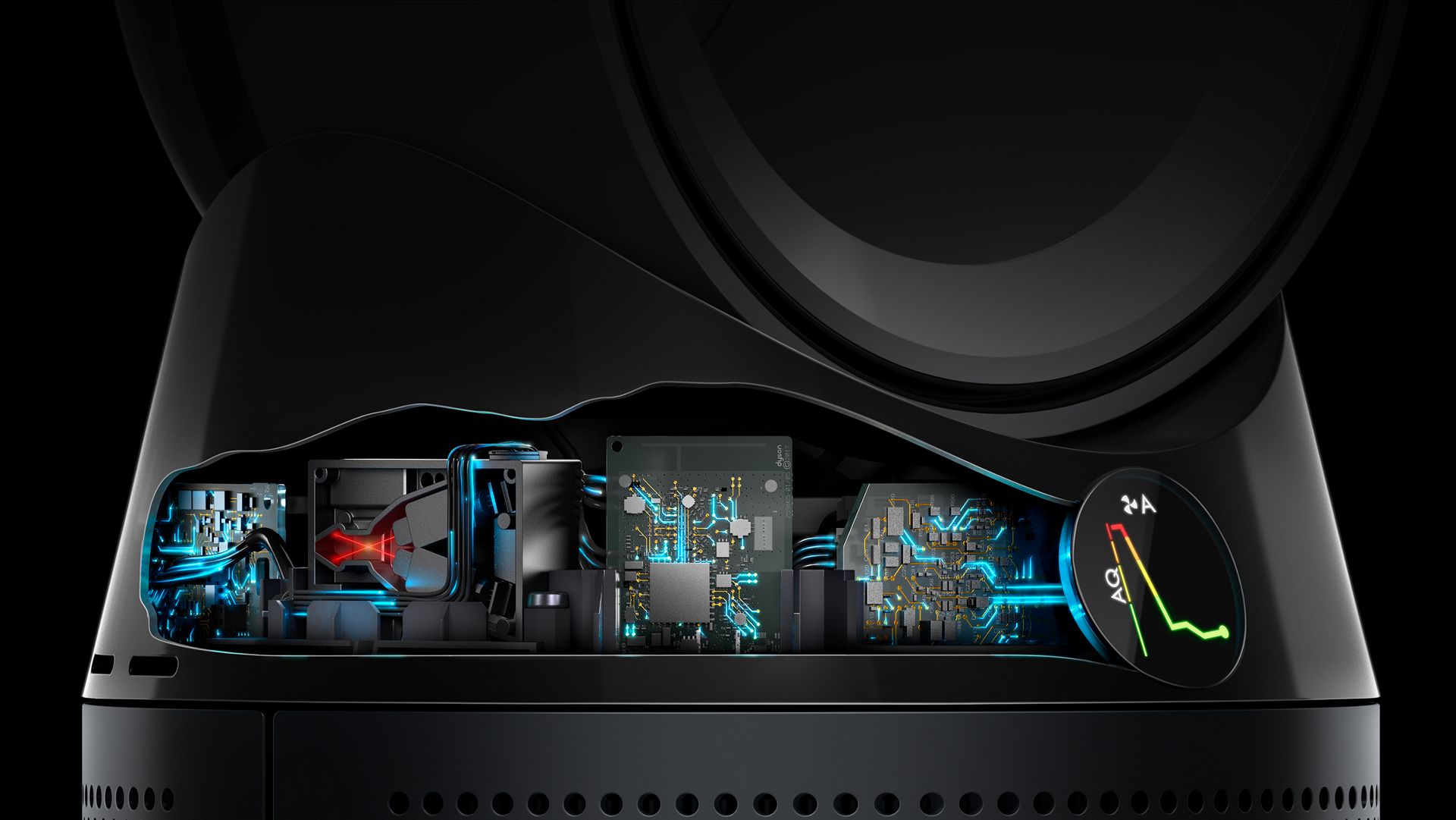 HEPA filter features
Captures pollutants you can't see

The 360° fully-sealed filtration system combines an activated carbon filter and a glass HEPA filter. They work together to lock in gases and pollutants, preventing dirty air from leaking back into the room.

Glass HEPA filter

9 metres of borosilicate microfibres, pleated over 200 times, capture 99.95% of allergens and pollutants as small as 0.1 microns4

Activated carbon filter

Engineered using a dense layer of carbon granules, and treated with oxygen to make it more porous. This increases the carbon's surface area, further helping to trap gases – such as formaldehyde, benzene and NO₂.
Intelligently adjust the light in your home
The Lightcycle™ is engineered to support your body clock. An intelligently-controlled optical driver adjusts three warm and three cool LEDs, precisely adjusting colour temperature and brightness to suit your age, task and time of day.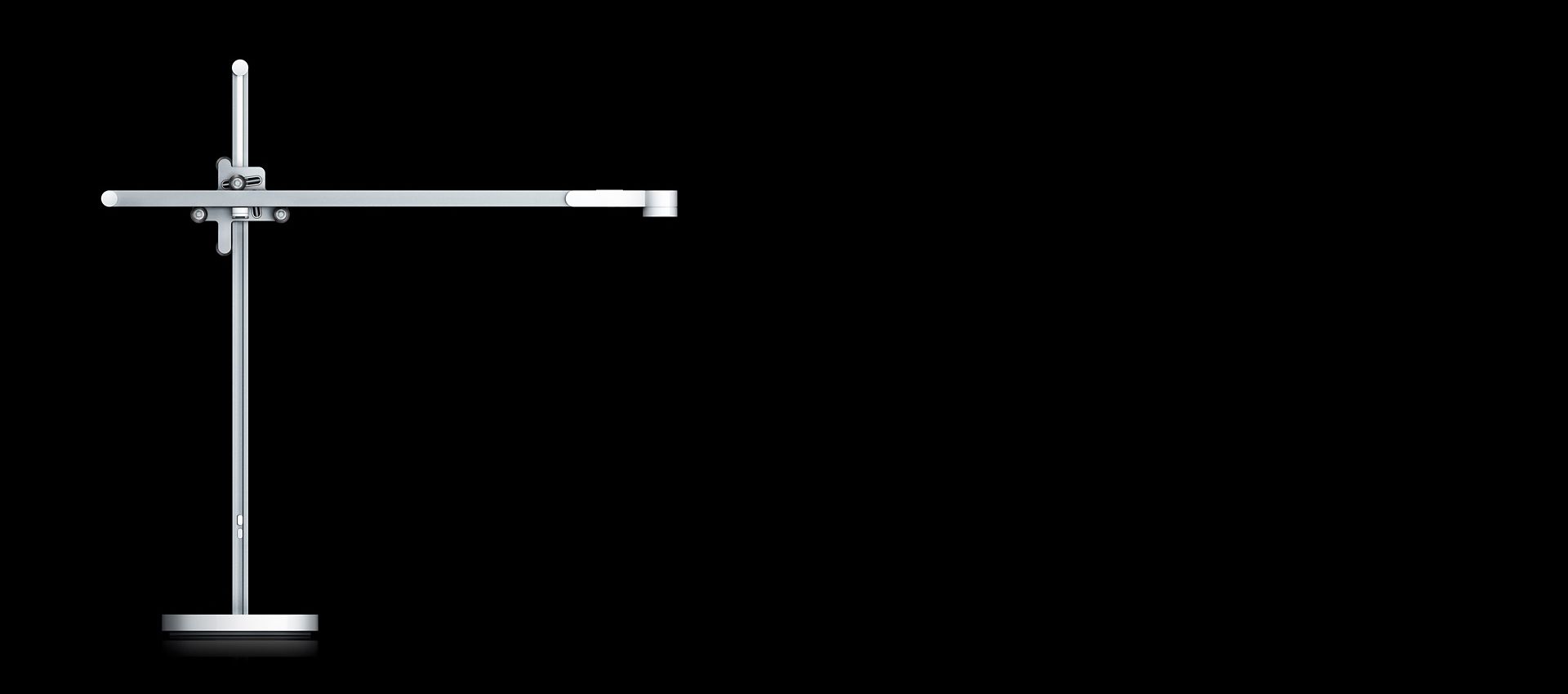 Provide the right light for your age and task
Helps improve visual performance6 for work and study

More than 1000 lux brightness, combined with glare protection and low optical flicker7 – surpasses recommended levels for desk work.6

Regulates blue light, around the clock

Unlike most lights that just stay the same, the Lightcycle™ task light adjusts colour temperature and brightness throughout the day. So it regulates blue light in relation to your local daylight

Auto-corrects brightness for your age

As we age, our eye muscles weaken and the lenses harden – so we need up to four times more light.8 The Lightcycle™ task light automatically gives you the recommended brightness for your age.
1 Tested against ASTM F1977-04 (particles sized 0.3-0.5 microns) in Boost mode.
2 Suction tested to IEC 62558-2 CL5.8 and 5.9 at the cleaner head, using a High Torque cleaner head, against the cordless stick market, tested in Boost mode.
3 Tested for filtration efficiency at 0.1 microns (EN1822), air projection (DTM801),purification coverage in a 81m3 room (TM-003711) and heating performance in a 35m3 room (DTM 961).
4 In maximum setting. Tested for air projection (DTM 801), purification coverage in a 81m3 room (TM-003711) and heating performance in a 35m3 room (DTM 961).
5 PM2.5, PM10, VOC, NO2.
6 As per Illuminating Engineering Society (IES) The Lighting Handbook, Tenth Edition (July 30, 2011).
7 Tested according to IEEE 1789 – 2015 – Recommended Practices for Modulating Current in High-Brightness LEDs for Mitigating Health Risks to Viewers.
8 Klepeis NE, Nelson WC, Ott WR, et al. (2001). The National Human Activity Pattern Survey (NHAPS): a resource for assessing exposure to environmental pollutants. J Expo Anal Environ Epidemiol. 11:231-252.