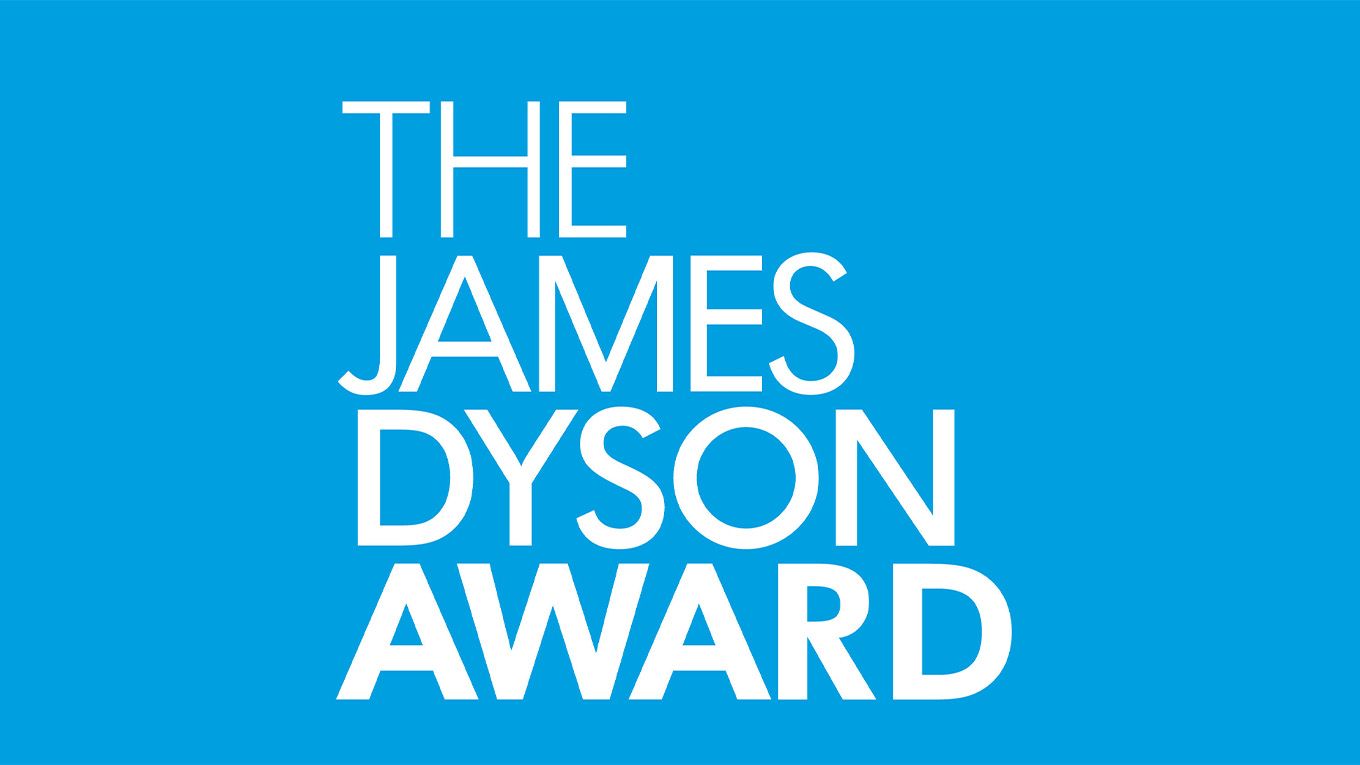 REVR-lutionising the car industry: RMIT student crowned national James Dyson Award winner with electric vehicle retrofit solution
13 September 2023
13 September 2023, Australia: This year's James Dyson Award national winner for Australia is RMIT University Student Alexander Burton, inventor of 'REVR', an electric vehicle retrofit that fits easily onto a car wheel, quickly and easily converting a petrol vehicle to electric.
There are 20 million gasoline cars in Australia, some of which were bought yesterday. While electric vehicles are becoming a more viable option for people, the associated infrastructure is limited (2), and people are still choosing to purchase petrol cars.
Current electric retrofit approaches are complex and hard-to-scale, which has prevented this concept from taking off. REVR has been engineered with a custom design motor, designed from the ground up to mount securely between the wheel and the disc brake of the vehicle. It quickly and easily converts the car to electric, while leaving the existing systems in the car fully operational. This offers the benefits of retaining the existing engine and achieving a fully hybridised system.
In response to winning the National James Dyson Award, Alexander commented:
"Winning the James Dyson Award in Australia gives me a huge confidence boost and motivation to accelerate this project. I hope REVR can make clean cheap transport an option for everyday people and help us get to net zero sooner."
The Invention
The two most common motors are radial motors and axial flux motors. Radial motors are the most common types of motor found in electric cars and are comprised of a shaft inside of a cylinder that rotates, generating angular momentum. The flux is generated perpendicular to the axis of rotation. Axial flux motors are flat and round, usually made up of discs that spin next to each other. The flux is generated parallel to the axis of rotation. Axial flux motors provide significantly more torque than radial motors but are traditionally harder to make.

REVR uses a unique axial flux motor, where the spinning part (rotor) of the axial flux REVR motor is placed between the disc brakes that exist in nearly all vehicles. The stationary part of the motor (stator) fixes to existing mounting points on the brake hub. As the disc brake is designed to resist high rotating force, it is perfect for mounting a motor. The battery pack is installed in the spare wheel well of the vehicle. A simple sensor detects the position of the accelerator pedal for acceleration and braking.
Dr Anita Vandyke, medical doctor, rocket scientist and JDA judge commented:
"We were impressed with the "can-do" attitude of the winner and his willingness to try something new. He showed us a concept model that was inspired and inspiring. The project has got great potential and we look forward to seeing it being developed further!"
21 year old Australian inventor Alexander Burton studies Sustainable Systems Engineering and Industrial Design at Royal Melbourne Institute of Technology (RMIT). From a young age, he has enjoyed tinkering and making things, and finding ways to make a positive impact.
The 2019 bushfires that ravaged Australia were a real inspiration for Alexander's development of REVR. Having seen the impact of climate change firsthand, he realised the urgency for cutting emissions from petrol vehicles, but also understood that cars are a big part of people's livelihoods in Australia. This led him to think about a solution that could be integrated quickly and easily into pre-existing infrastructure, and after realising the recent innovations and potential of axial motor technology, he quickly set about developing REVR.
The name 'REVR' (Rapid Electric Vehicle Retrofit) aimed to encompass two key themes that Alex felt were vital to combatting the climate crisis: speed of innovation and reusing what we have. 'Rapid' and 'Retrofit' embody these principles by applying innovations in clean electric vehicle technologies. Winning the national leg of the James Dyson Award will inject AU$8,800 into Alexander's project.
John McGarva, Head of Design Engineering and National James Dyson Award 2023 Judge commented:

"REVR is a very innovative idea to convert internal combustion engine cars into hybrid electrical vehicles. One of the key challenges is to fit an axial flux motor into the space between the wheel hub and the disc brake. Alexander has done a brilliant job in packaging the motor into such a tight space and has built virtual and physical prototypes to understand the design space and performance limitations. REVR has met the James Dyson Award brief of solving a very real problem through iterative development and innovative thinking to develop a design to solve a very real problem. I look forward to seeing the next round of prototypes, which if successful, will enable this innovation to be commercialised."
The national winners were chosen by an external panel in collaboration with a Dyson engineer. The judges gathered to review the entries submitted from university students and graduates across the country, before selecting the Australian winner and two runners up. The international top 20 shortlist will be announced on 18 October, and the international winners on 15 November.
James Dyson Award Judge Associate Professor Donna Green said:

"The EV revolution is sweeping through Australia. For those who don't want to, or who can't afford to buy a new car, solutions such as REVR may prove to be an important step in the electrification process."
The Runners Up
Linko, Invented by Keagan Howell


Problem: This invention seeks to tackle two key problems: plastic pollution and the shortage of housing solutions in developing countries. Plastic pollution is a global problem, with humans currently producing more than 350 million metric tons of plastic waste per year. Separately, people all over the world live in poverty, particularly in developing countries where support and resources can be scarce.

Solution: Linko is a masonry construction system that eliminates the need for mortar to secure bricks into position. It uses a plastic insert, crafted form recycled plastic waste material, to establish connections and interlock the layers of masonry bricks. This simple innovation demands minimal expertise and can be effortlessly assembled and disabled, as well as allowing for the reuse and adaptation of both the links and masonry bricks. It addresses two challenges: reducing plastic waste by recycling plastic material and helping to alleviate the shortage of housing solutions in developing nations by providing a straightforward construction system.
Coconut Circular Economy, Invented by Dawei Cao

Problem: Around 931 million tonnes of food goes to waste each year, with 39% coming from food service or retail. Running a coconut coffee speciality stall at Queen Victoria Market in Melbourne, Dawei noticed the coconut waste he was generating. This served as an inspiration to investigate a process of turning food waste into customisable cups.

Solution: The Coconut Circular Economy is a unique circular economy concept that can be applied to different businesses. The concept evolves around the processing the waste that the business generates upfront while producing new products that can then be sold. The coconut waste is processed into coconut waste filament, which can then be used create cups or other usable products.