Powerfully projects air over 10m1
Our latest purifier uses cone aerodynamics to generate the circulation power to drive even distant pollutants back through sealed filters. For whole-room purification, even in large spaces.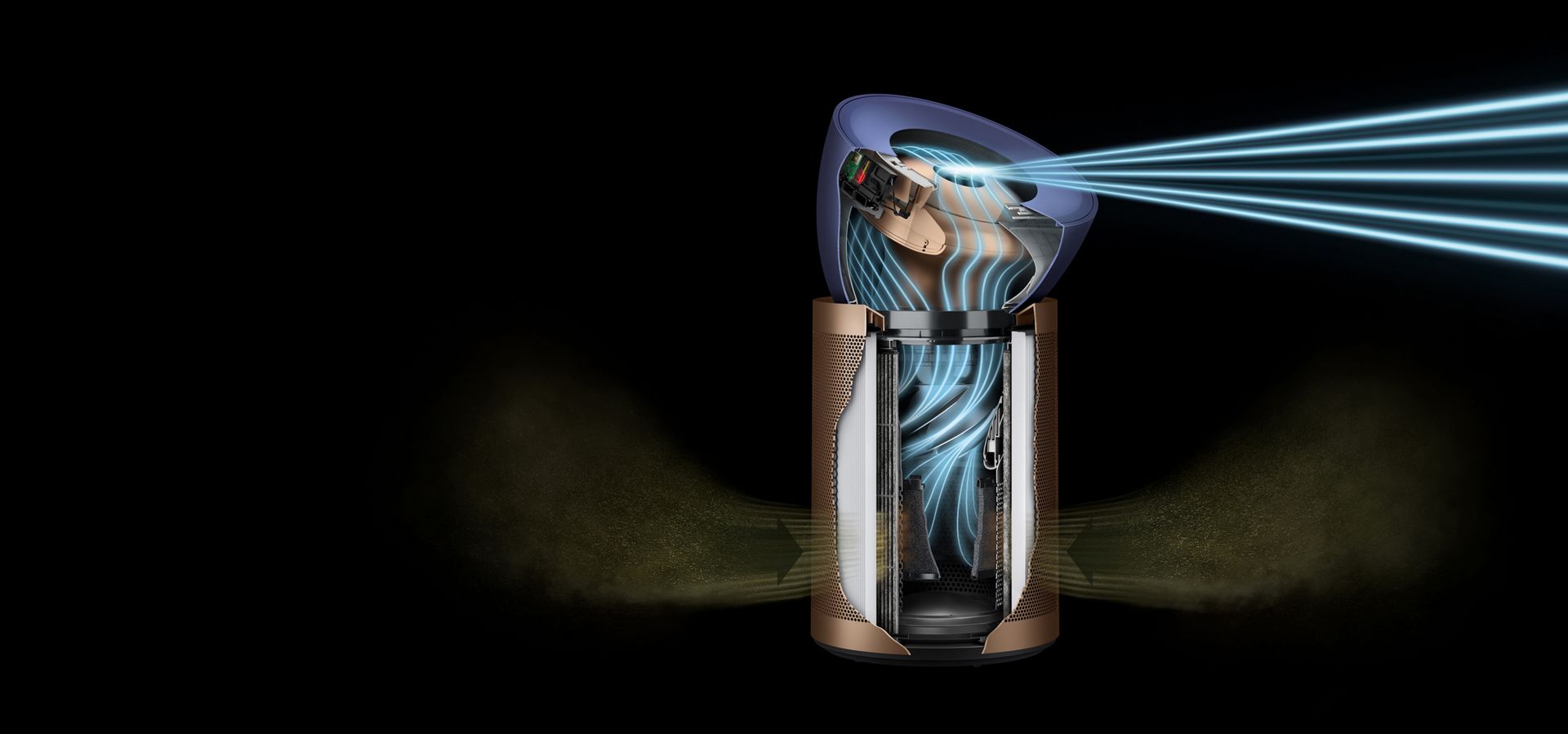 Advanced filtration system
Three phases of purification sit within a whole-machine-sealed machine - so what goes inside, stays inside. Captures 99.95% of ultrafine particles.2 Removes gases and odours.3 Destroys formaldehyde, permanently.4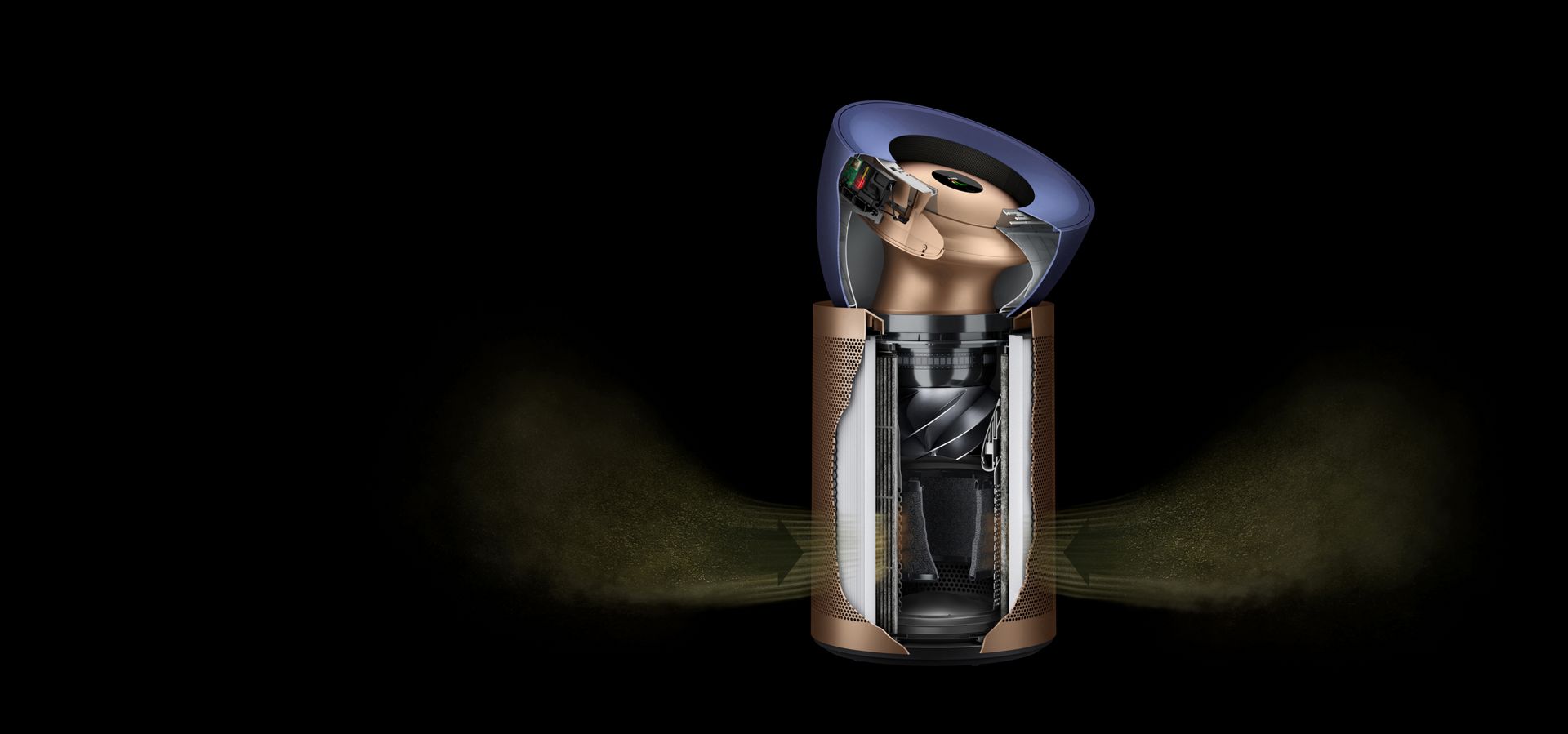 Quiet, even at full power
Dyson's latest quiet air purifier is acoustically engineered to operate quietly – even at its highest power setting. So it continually reduces your exposure to pollution, without disturbing you around the home.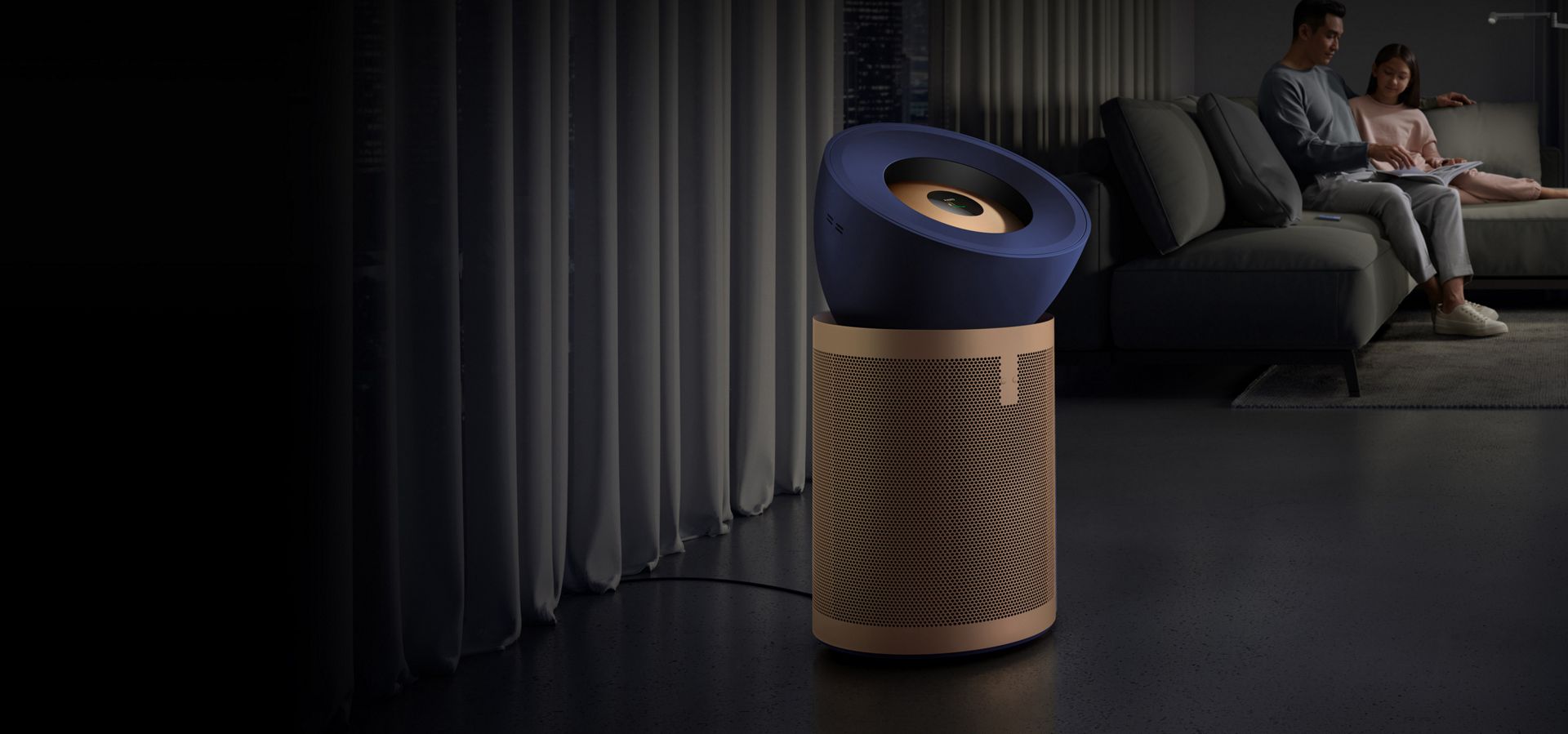 Sign up to be among the first to hear
Discover our latest engineering and get Dyson Purifier Big+Quiet™ Formaldehyde 360 air purifier updates.
We look after your personal information
We take your privacy seriously. If you want to know more about how we handle your personal information, you can read our Privacy Policy.
Frequently asked questions
Dyson's latest advancement in whole room air purifier technology is also our quietest machine. This quiet HEPA air purifier contains three phases of purification built into the machine for comprehensive purification. Even at the highest power setting, it is acoustically engineered to operate quietly.
Whole room HEPA filter technology in Dyson's latest quiet air purifier is able to project clean air up to 10m. Using cone aerodynamics to generate circulation power, the large area HEPA air purifier ensures that all corners of the room are purified. The best 360 air purifier for large spaces yet.
Dyson's next generation quiet air purifier is engineered with three phases of purification in a whole-machine sealed machine – capturing ultra-fine particles, gases, odours and even destroying formaldehyde permanently. The Dyson Hot+Cool™ Formaldehyde also contains three layers of filtration, but Dyson's new whole room air purifier projects air up to 10m while operating quietly.
Know more about your air
Visit our Air Science page to learn more about air quality and air treatment technology.